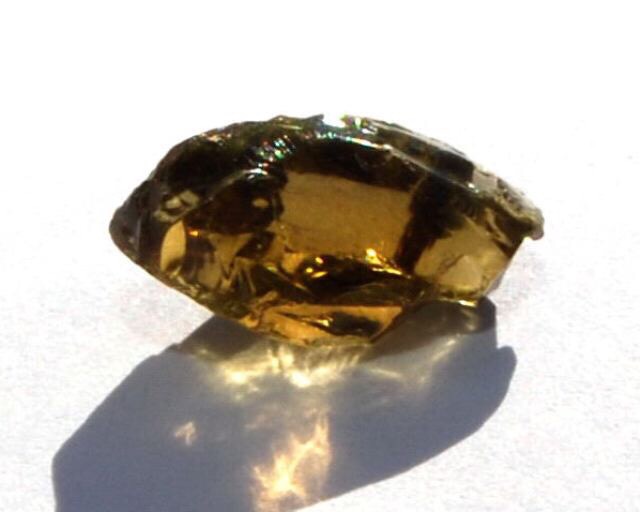 Tanzanite is a blue variety of the gemstone 'Zoisite' in its rough state. It is a reddish brown colour in its natural form and it requires heat treatment to bring out the blue violet of the stone.
1967 – Discovered in Tanzania
It was the Masai tribesman, Ali Juuyawatu, who first shared his blue-violet crystal find with Manuel de Souza. At first it was thought the stones were unusually vibrant Sapphires, but it was soon confirmed that the new gemstones were more complex than a Sapphire, with a color more alluring and exotic.
1968 – Named 'Tanzanite' by Tiffany & Company
Henry B. Platt, great grandson of Louis Comfort Tiffany and later President and Chairman of Tiffany & Co, wanted to capitalize on the rarity and single location of the gem thus giving the name 'Tanzanite' and introduced it to the world.
2002 – Tanzanite is named the December birthstone
Tanzanite has become one of the most popular gems in the jewelry market place. Some sources place it as the fifth most popular gemstone after the "Big Four," which consist of Diamonds, Rubies, Sapphires, and Emeralds. In recognition of its popularity, the American Gem Trade Association chose Tanzanite as a December birthstone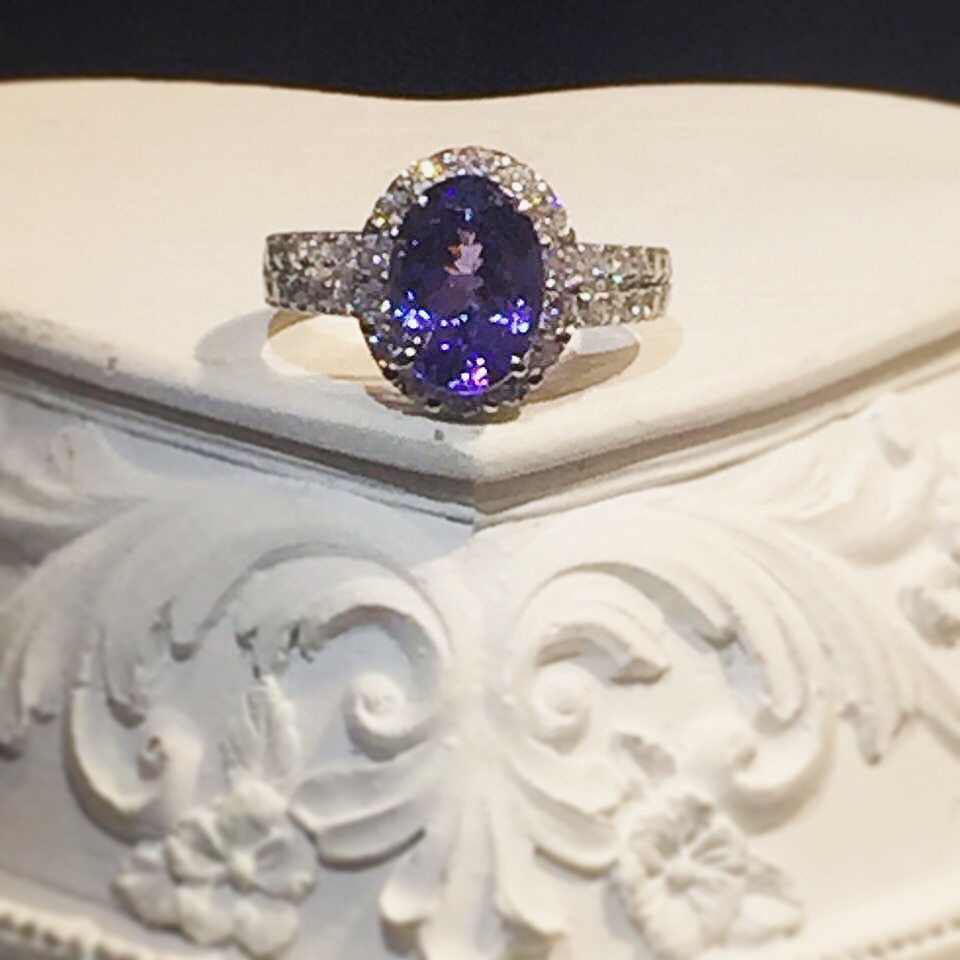 This is K18WG 2.77ct Tanzanite Ring and side diamonds 0.910ct
Four claw design with 34 small side diamonds,This particular tanzanite has been cut into an oval shape and set with a full round of round brilliant cut diamonds to make the whole design appears more grand and elegant. Moreover, with the contrast of the diamonds, the tanzanite will further enhance its color uniqueness. Venus Tears also uses micro-hollow setting for the ring band so that it does not look old fashioned and solemn, instead, revealing fashion sense and gorgeous extravagance for wearers!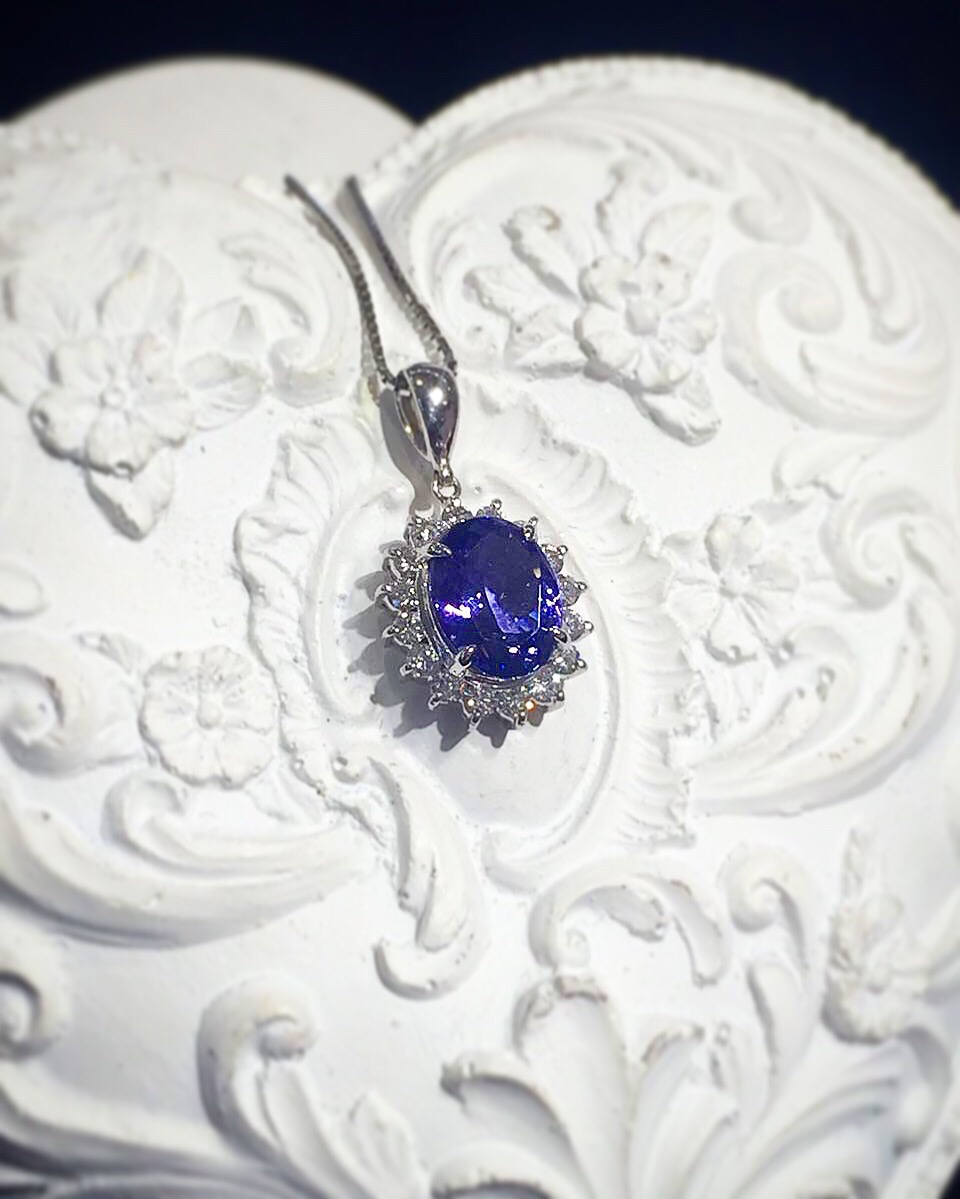 This is K18WG 1.83ct Tanzanite Necklace and side diamonds 0.410ct
Four claw design with 16 small side diamonds. This necklace can match with the ring together. At first glance, this design looks like the shape of the sun and the side diamonds also appears bigger as compared to the side diamonds of the Tanzanite ring. The sharp-like edges setting surrounding the tanzanite enhances the overall design, beautifying its visual effects. Matching it with a K18 White Gold box chain, this tanzanite pendant is bound to shine out on you.
In Tanzania, it was believed that women who just given birth would wear blue beads and fabric to bestow a healthy and positive life upon their newborns. Tanzanite jewelry makes a great gift for anyone born in December, or anyone who just likes beautiful jewelry.
Come down now to experience the beauty of Tanzanite! We are located at AMK Hub #B1-70, nearest MRT station will be Ang Mo Kio (NSL). Hope to see you soon!