Check out this Classic Rose Gold Bands from Venus Tears!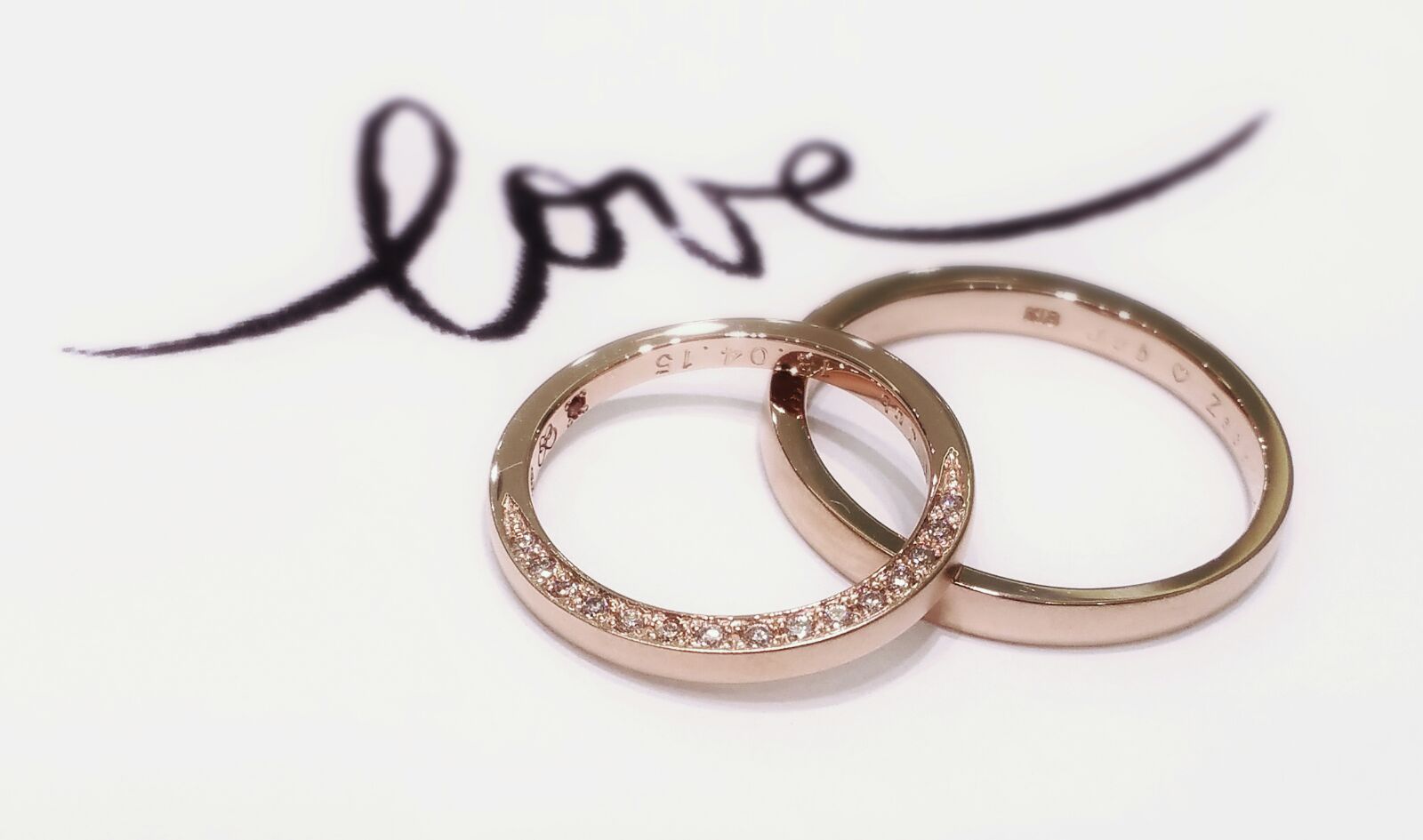 This classic pair of band is from Grace'O Malley ( Lukina ) collections, Model no. of LK-24L / LK-24M and K18PG for the material as shown. Never have a thought that half eternity diamonds can be set at the side? Well, for both rings to be wear on from Top view is actually a plain band which you can choose either to be in Glossy 0r Matt finishing. As for the special part of the ladies ring viewed from the side is set with a half stretch of diamonds which really shine out the simple band yet classic. It shall be a perfect match to have it for stacking up with your "Blink Blink" or Simple Engagement ring.
In additional, this band for now is entitled to two 'Free' inner stone that you may want it to be set it at the inner band. There's 12 different of birthstone that you can choose for to set it in, be it's the wedding month on the left with each other birthstones / lucky stones or the colour that both fancy.
Simply drop by to our Bridal stores to seek some advice or more details.
Click to make an appointment with us and you will be entitled to a $40 voucher which can be used to offset your total bill!
Although it is best to pre-book appointments to avoid disappoinment, we do accept walk-in guests and we will try our best to attend to you.
Hope to see you soon! Have a great week ahead!
◇◇◇◇◇◇◇◇◇◇◇◇◇◇◇◇◇◇◇◇◇◇◇◇◇◇◇◇◇◇◇◇◇◇◇◇◇◇◇◇◇◇◇◇◇◇◇◇◇◇◇
VENUS TEARS is a Cosmopolitan Bridal Jewelry Brand from Japan. We have a variety of engagement rings and wedding bands. We also offer GIA certified/high quality diamonds at overwhelmingly affordable prices. To make a reservation, please click on the tab "RESERVE" and select the outlet you wish to visit; JEM, Tampines or Bugis. Please feel free to contact us. We are looking forward to seeing you!
◇◇◇◇◇◇◇◇◇◇◇◇◇◇◇◇◇◇◇◇◇◇◇◇◇◇◇◇◇◇◇◇◇◇◇◇◇◇◇◇◇◇◇◇◇◇◇◇◇◇◇