Greetings to all viewers of Venus Tears! Chinese New Year is just around the corner and all of us must be busy preparing to welcome a happy new year with our loved ones.
This week we will introduce you peridot and green tourmaline necklace.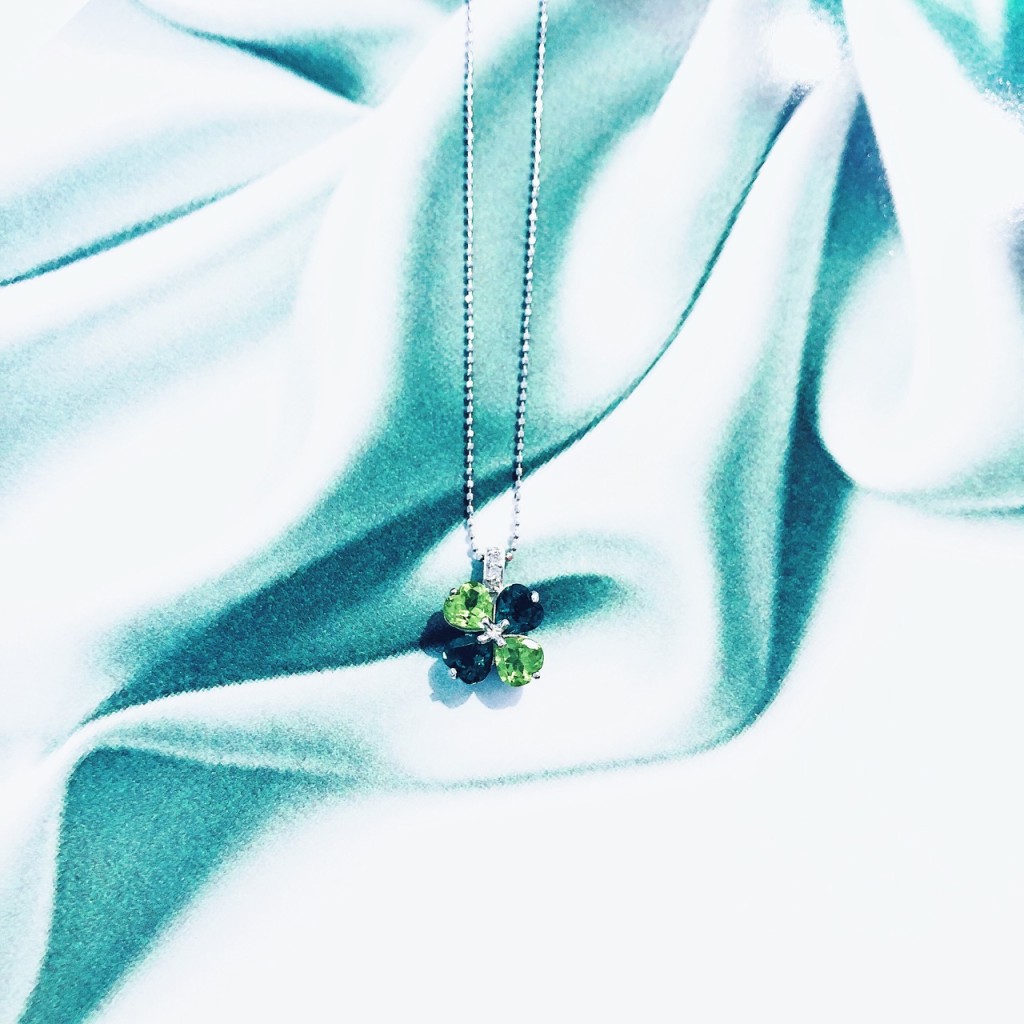 Carat weight : 0.9ct, 0.7ct & 0.03ct set in excellent Japanese craftmanship.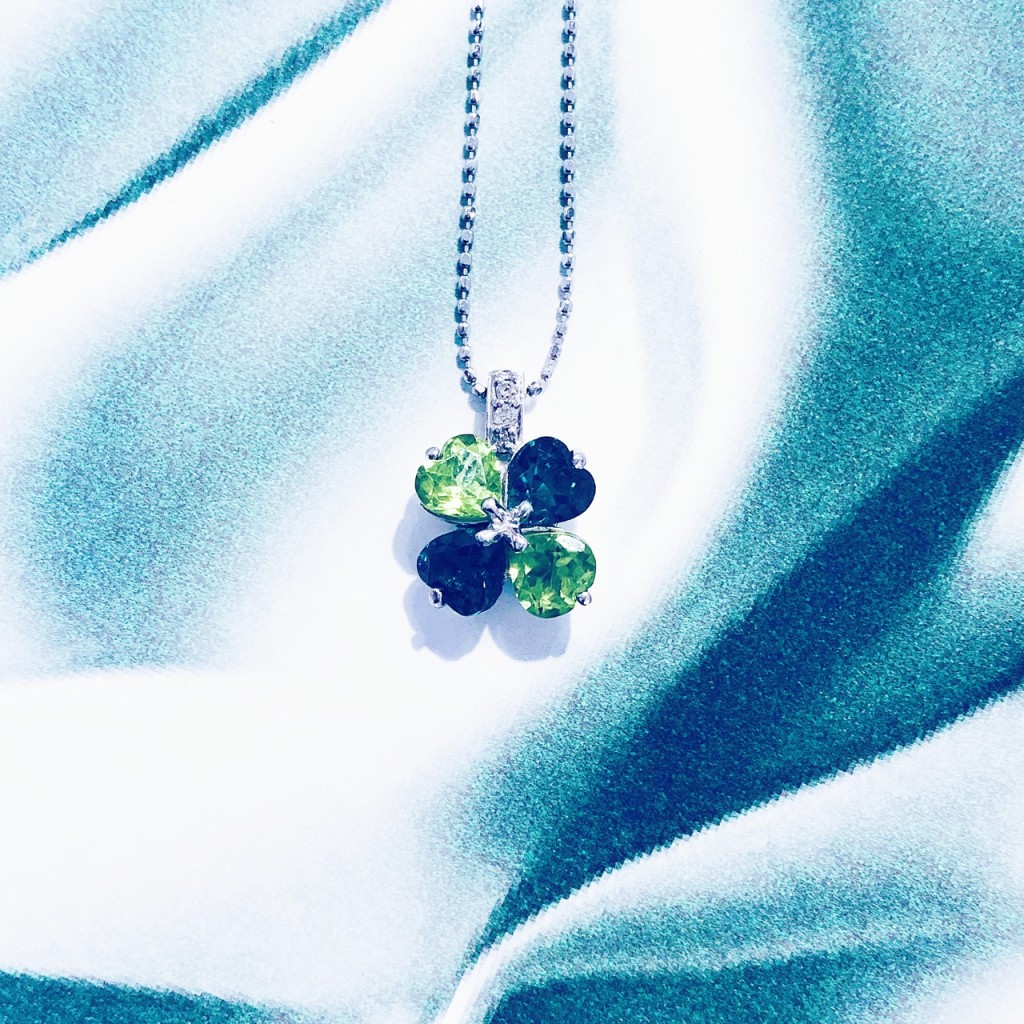 Come with certification of Japan Lab.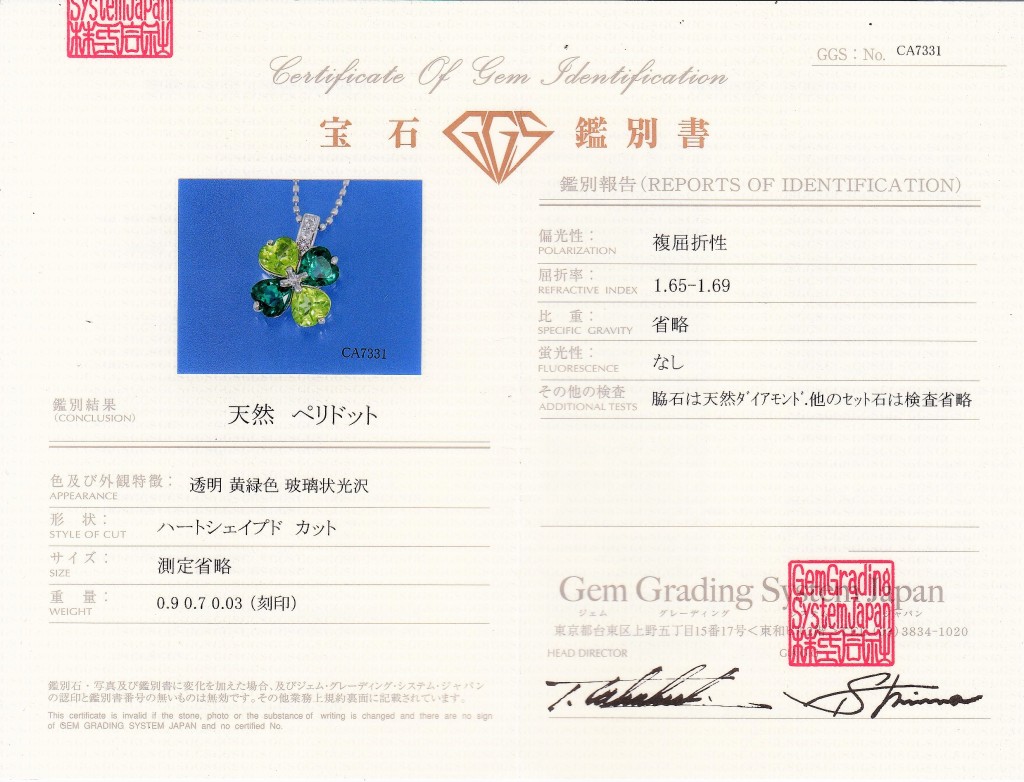 Approach our friendly sales personnel for assistance! You may also wish to contact us at +65 64818943 (AMK) or +65 63529165 (USQ) for more information. See you soon!