Good noon and may all have a great Friday and weekend ahead~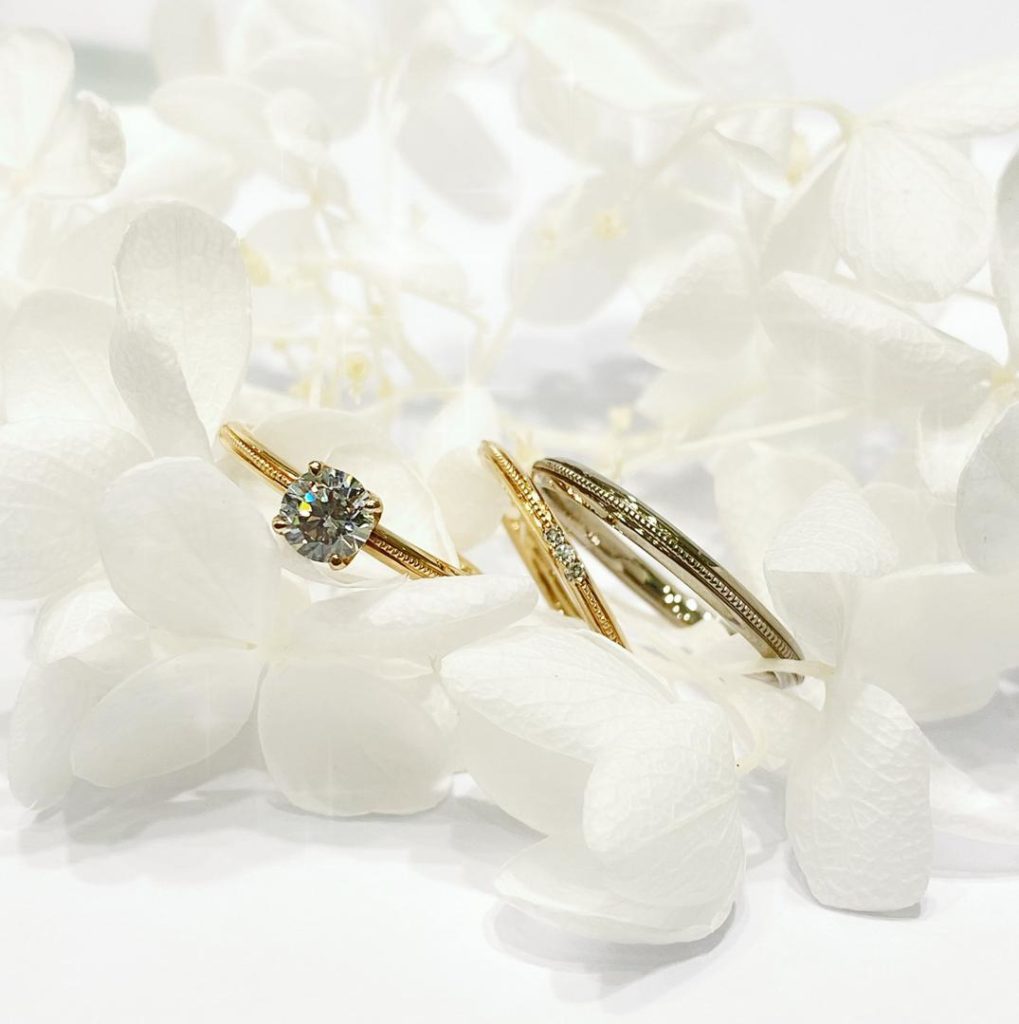 Engagement Ring – CLE-1
The delicate milgrain in the middle of the band make this ring more classy and feminine. It is one of the best choice for you who are looking for a modern but dainty engagement ring.

Wedding Bands – CLM-9L/9M
A very dainty pretty thin pair of wedding bands with millegrain details in full round and the lady are set on with 3 meelee diamonds.
Engagement Ring – CLE-7
An antique engagement ring with delicate milgrain detailed surround a bezel set diamond and along to the half band which makes the overall unique and elegant.

Wedding Bands – CLM-8L/8M
This pair of Wedding bands features dedicate millgrain details making them unique and antique, lady band are set on with a small diamond.

The above shown photo are one of top selection for Japanese Engagement Ring and of cos these custom engagement ring are GIA certified diamond. As for the wedding bands, are nicely match to form as a set of 3 ring. Be it shall be your couple wedding ring or wedding proposal ring, you shall love these wedding ring design which is from Venus Tears bridal collection.

By the way, this collection is CHER_LUV Bridal collection and its shall be open to public to view and try them on at Tampines 1 Bridal Outlet.