Greetings to all~
To people who may concern, today we shall hereby to share more about Venus Tears after service!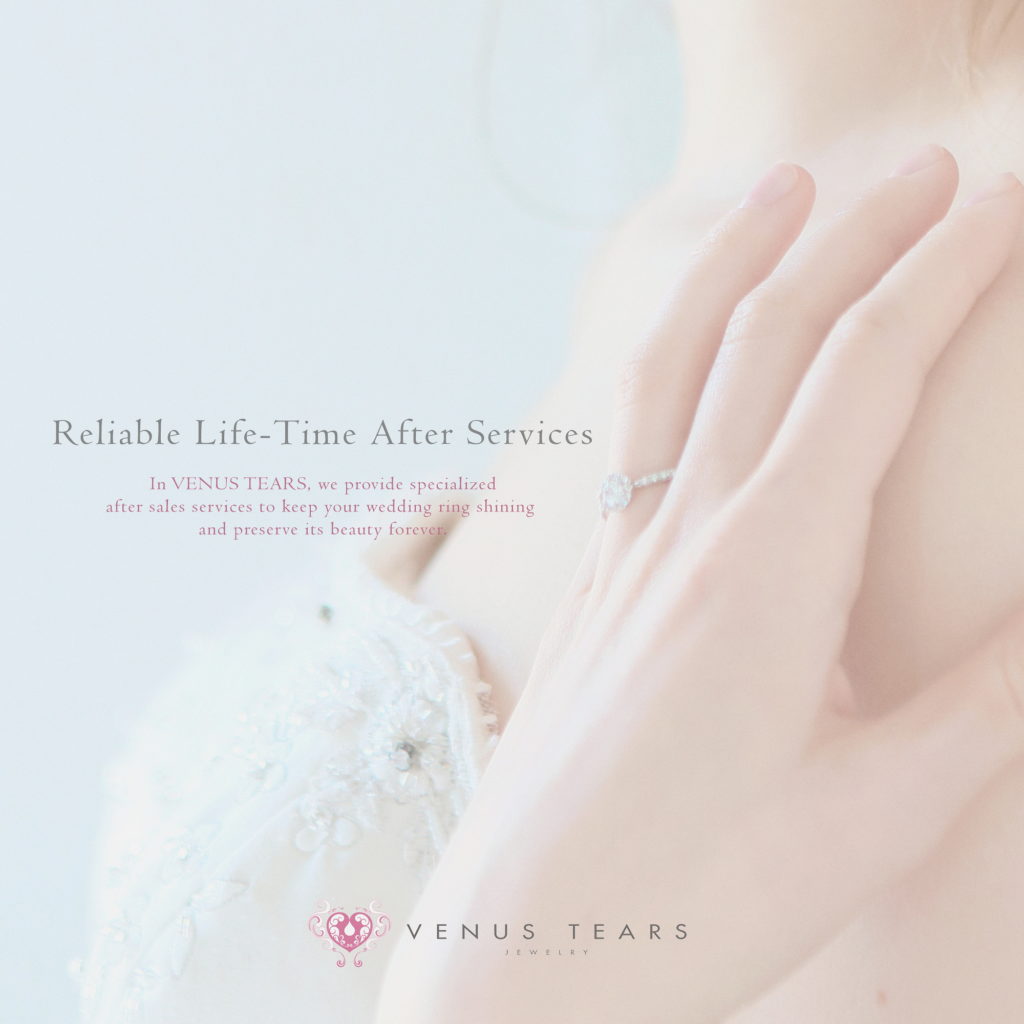 Cleaning Services:
We do understand that as rings are wear on daily basis, getting stained is pretty normal. You may bring to shop and do leave it with us for approximate of 20 mins, our shop personnel will help you clean and bring back the shine of your ring.

Polishing Services:
Regardless the material of the ring is to be platinum or K18 white / yellow / rose gold, after long wearing scratches tends to be seen mostly on the bottom part of the band. Bring back to shop to let our shop adviser to check on the condition of ring and advise you if needed to send your ring to craftsman, having it polished and it will be back as new as you first received. *Thus, the processing of sending and have it done might takes estimated of 2 weeks.

Matt Finishing Services:
For our made to order rings which are done out with Matt finishing will also be entitled to complimentary after service as Matt finishing are just a coating finishing over, therefore after some times it might tend to be wear off. Bring it back to shop and we shall send them to have the Matt finishing covered back to the original state.



Resizing Services:
For Engagement Rings or Marriage Bands that are resizable, we offer two complimentary of having them resize accordingly for people whom might have size differ after some period of time of gaining or losing weight.

For more unclear inquires, please visit store and have our shop adviser to advise you further on it.