Birthstone are gems that are associated with a birth month, each stone has a unique meaning and significance. Birthstones are a part of modern society and since ancient times it is widely believed that wearing your birthstone is a symbol of wellness and good fortune. See which birthstone is meant for you.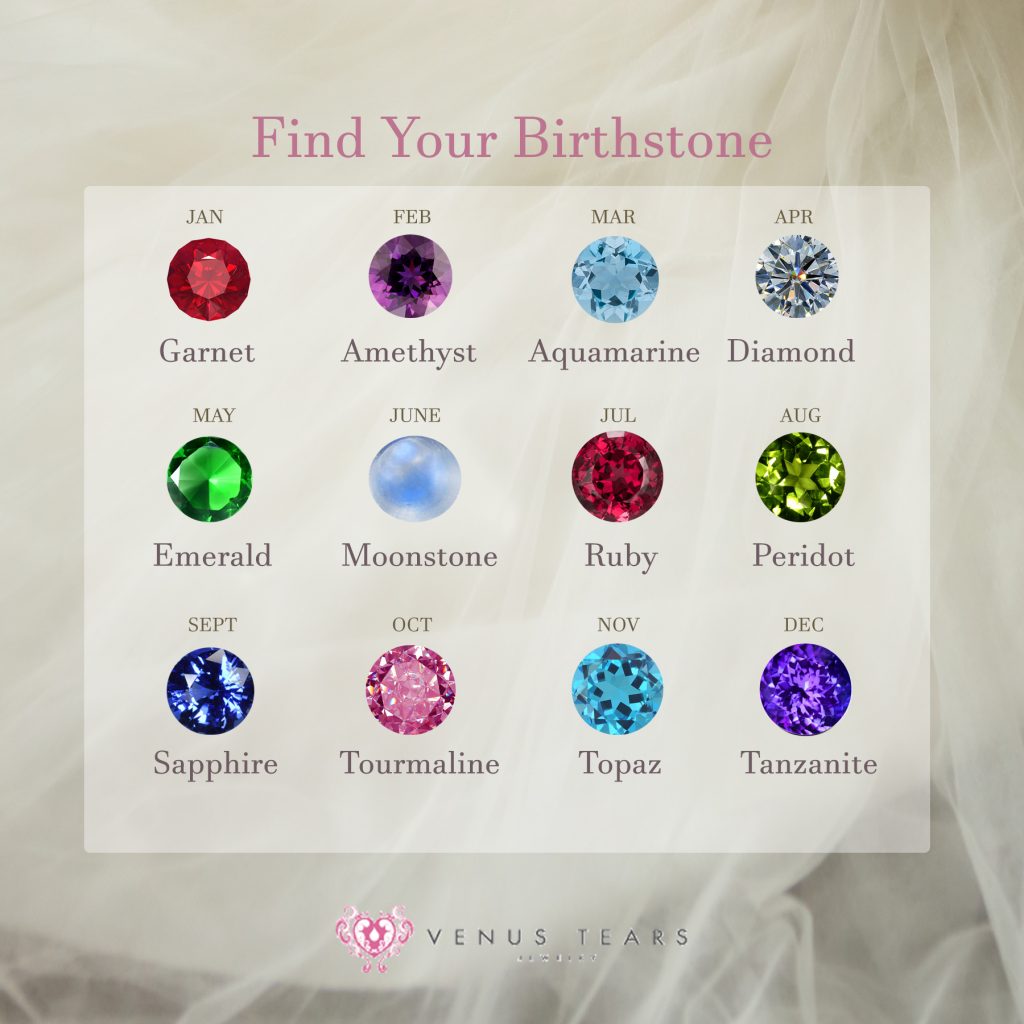 In Venus Tears have choices of 12 birthstones, you can choose to set an inner stone on the inside of your ring. Choosing from a Diamond, Pink or Blue sapphire, etc, it will be something unique and special, commemorating an eternal connection between the both of you.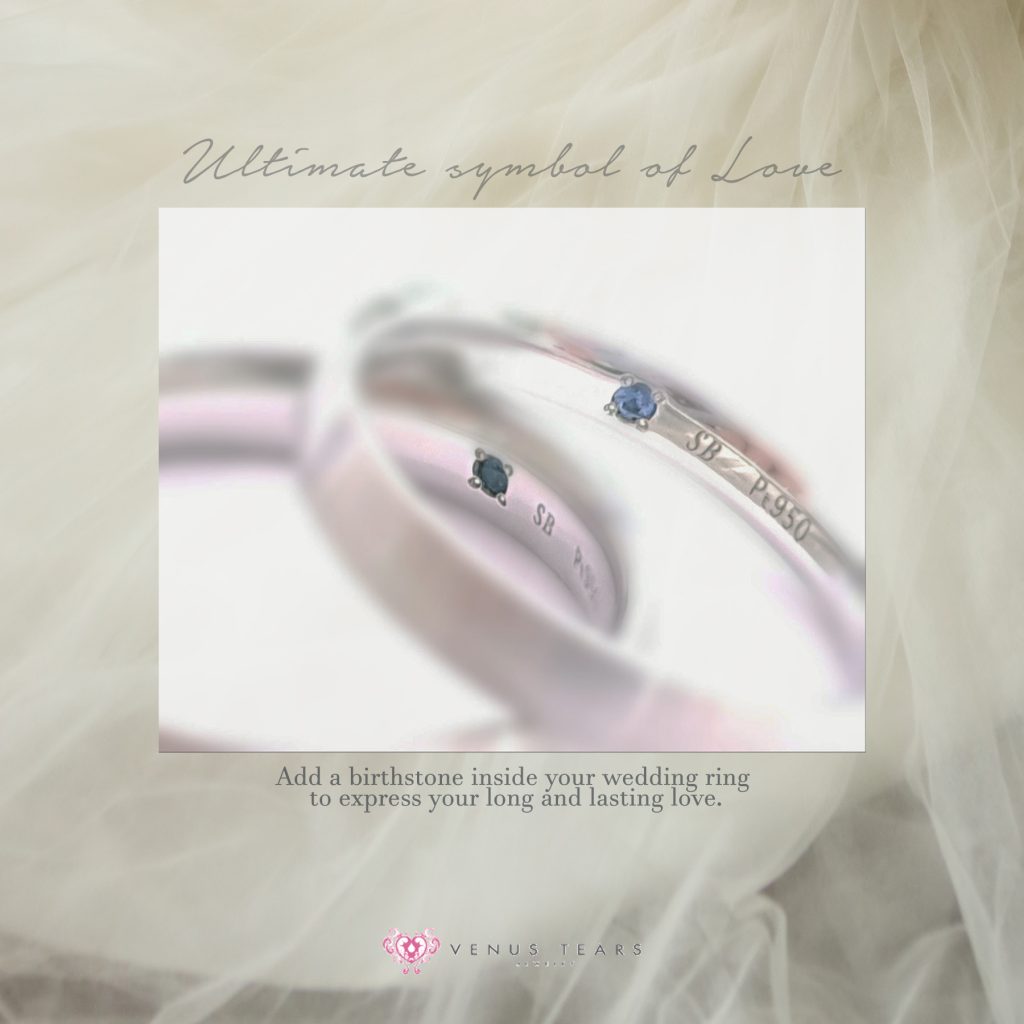 *Some rings design might not be able to set inner gem.
*We will confirm with regards to the inner-gem setting after we have received the order.
Each and every ring are custom-made and crafted to your finger ring size, with desired material and specially made in JAPAN just for you. Simply find both ideal marriage band through Venus Tears. Although it is best to make appointments to avoid disappointment, we do accept walk-in guests and we will try our best to attend to you.
Check out our website : https://venus-tears.sg/reserve
Staff Blog : https://venus-tears.sg/blog/
Follow us on Facebook :https://www.facebook.com/VenusTears.jp/
Follow us on Instagram : https://instagram.com/venustears/