Does it really matter whether the diamond you're about to purchase comes with a certificate? Of course it matters.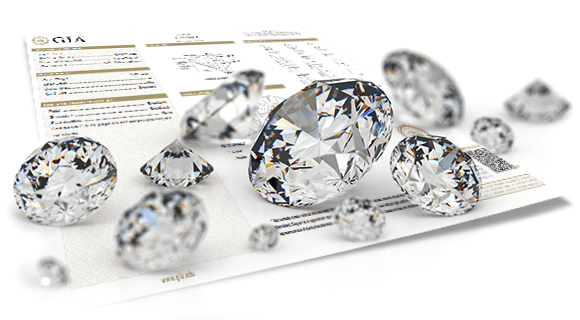 A certification of that particular diamond you've laid your eyes on let you know what you're actually paying for. Its just like a blueprint for the new house that you have recently purchased. Every detail of that diamond are listed in that very certificate that it comes with. From the commonly known 4C's to the more detailed properties like the polish, symmetry, fluorescence and even those small inclusions that defined the clarity of the diamond is drawn out. And of course to verify whether that diamond is as what it is said to be, one can look out for its unique identification number as written on the certificate laser etched on the girdle of the diamond.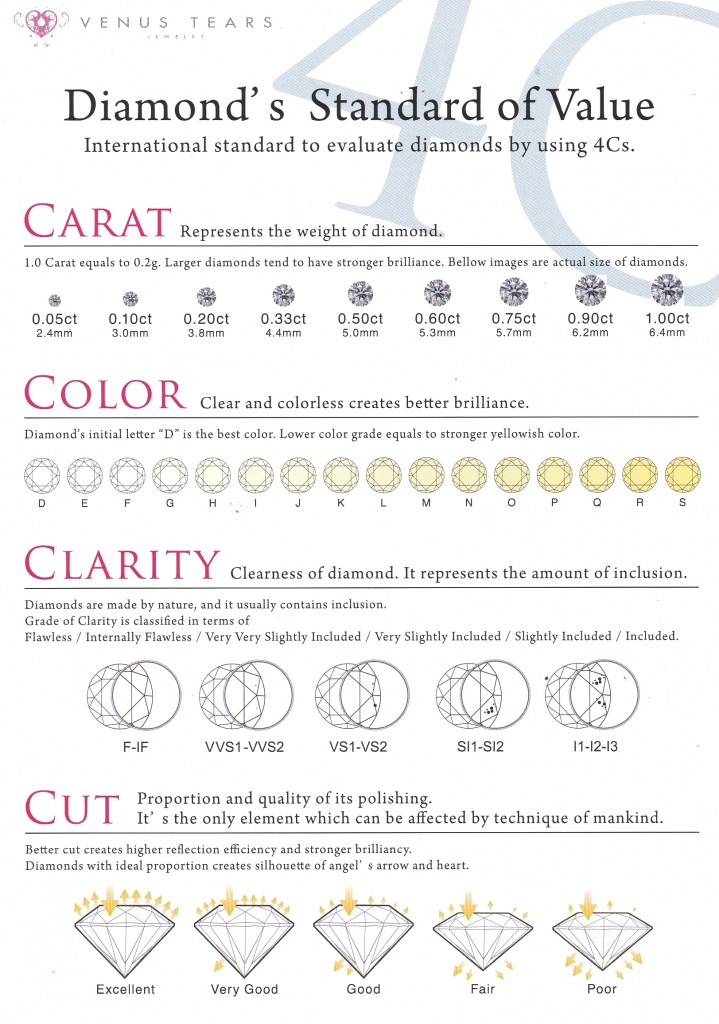 In this present day, the 4Cs of a Diamond is the universal method for the assessment of any diamond, anywhere in the world.
What are the 4Cs of a diamond?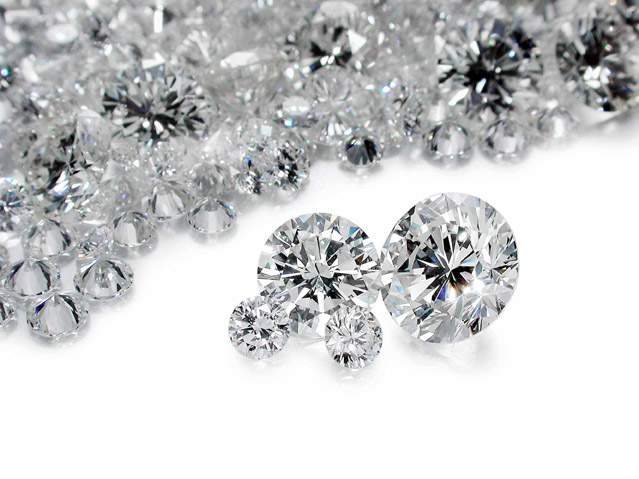 Basically, the 4Cs stands for the Carat, the Color, the Clarity and also the Cut of a Round Diamond.
Let's talk about the Carat size first. Diamond carat weight is the measurement of how much a diamond weighs.
Diamond Color. The color of the diamond is formed naturally. It ranges from the best color of D to Z.
Diamond Clarity: Since diamonds are formed naturally, in the midst of formation, they take in different particles and forms different inclusions in the diamond. The best clarity for a diamond falls in the Flawless catergory, which means the diamond have completely no inclusions.
Diamond Cut: Diamonds are renowned for their ability to transmit light and sparkle so intensely. A diamond's cut grade is really about how well a diamond's facets interact with light. GIA also divide the Cut further in to the Cut, the Polish and also the Symmetry of a diamond.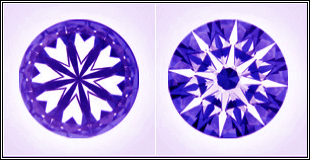 When you visit Venus Tears, we offer you a wide range of choices for your Ideal diamond. We can narrow down your diamond search to the "One" that you are looking for.
Venus Tears diamonds are mostly GIA certified and it varies from The Ideal Cut, Carat, Clarity and Color.
Hope to see you soon! Have a great week ahead!
◇◇◇◇◇◇◇◇◇◇◇◇◇◇◇◇◇◇◇◇◇◇◇◇◇◇◇◇◇◇◇◇◇◇◇◇◇◇◇◇◇◇◇◇◇◇◇◇◇◇◇
VENUS TEARS is a Cosmopolitan Bridal Jewelry Brand from Japan. We have a variety of engagement rings and wedding bands. We also offer GIA certified/high quality diamonds at overwhelmingly affordable prices. To make a reservation, please click on the tab "RESERVE" and select the outlet you wish to visit; JEM, Tampines or Bugis. Please feel free to contact us. We are looking forward to seeing you!

VENUS TEARS offers an extensive collection of the finest and most durable contemporary metal wedding bands and engagement rings. Each and every of our rings is crafted to your finger size, desired material and specially made in JAPAN just for you.

*You may want to schedule an appointment before heading down to avoid being unattended during our peak hours! Make an appointment with us and you will be entitled to a $40 voucher which can be used to offset your total bill!
Feel free to inquire with us through WhatsApp. VENUS TEARS WhatsApp: 8553 8363 and Facebook page is available too! We are looking forward to seeing you!
Check out our website : https://venus-tears.sg/reserve
Staff Blog : https://venus-tears.sg/blog/
Follow us on Facebook :https://www.facebook.com/VenusTears.jp/
Follow us on Instagram : https://instagram.com/venustears/