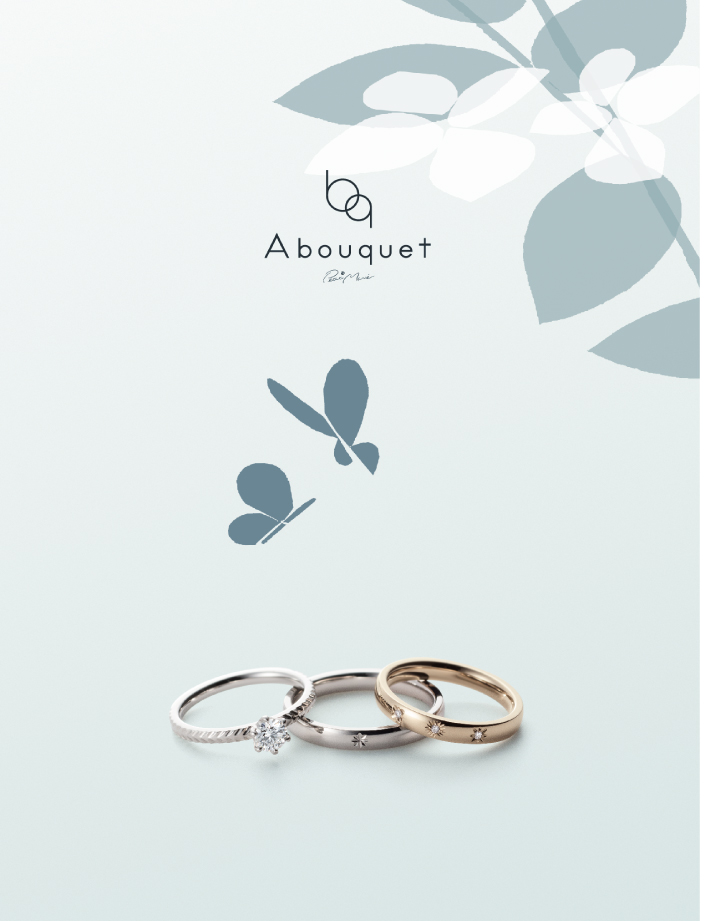 Abouquet
"I want to make it a little thinner, I want to change the material, I want to add a hint of texture"
Those wishes can come true with the Abouquet collection.
Abouquet rings are made by the forging method.
The forging method required heats and beats metal, applies pressure, and moulds, and boats outstanding strength.
It is a rare technology that can not be distorted and not so easily scratched -the durability of the forging method indicated by the data even for a narrow ring.
With Abouquet collection, you can choose the shape, material and texture. The design is suitable for both genders.
Inner side of the ring is curved and creates smooth fitting according to your finger.  You can feel the comfort of a ring that you wear every day.