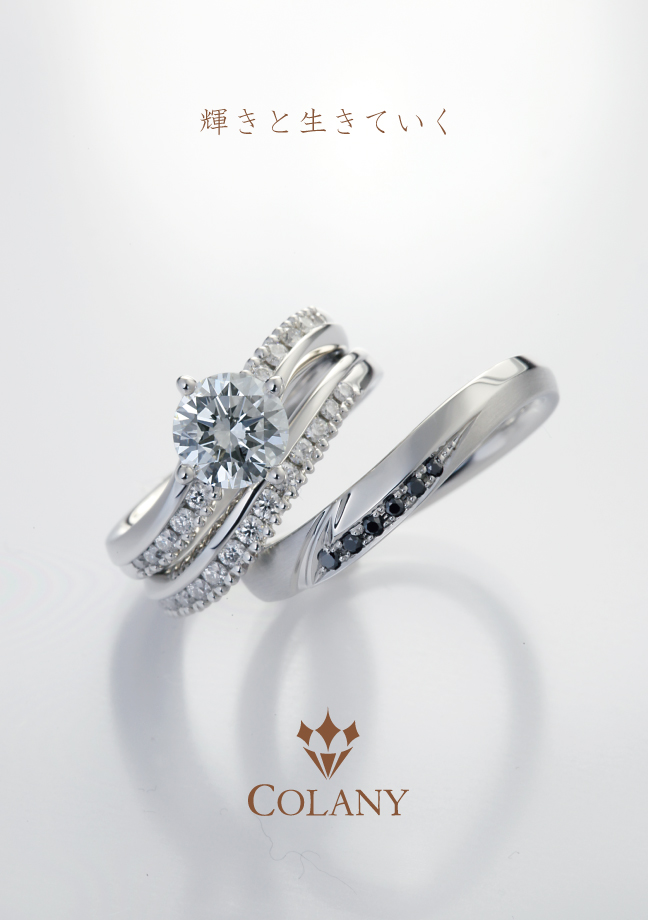 COLANY
It is something which wears everyday because it's a bridal jewelry that expresses joy for the future that begins with marriage. This is the concept of the brand "COLANY" which only creates bridal jewelry.
When going to work. When going out in a special mood. When spending holiday with fulfilling feelings. If all the moments are shinning brightly, future will surely surround with happiness.
That is why COLANY presents you the most comfortable and shining rings, each jewelry is handmade one by one and is a lifetime bridal jewelry which has the quality that can be worn every day.
It's a bridal jewelry that you can imagine your shining future on the moment you wear it. A bridal jewelry that shines every day in the future.
COLANY's wish is that the happiness lying in the future for both couple and continues to shine forever.