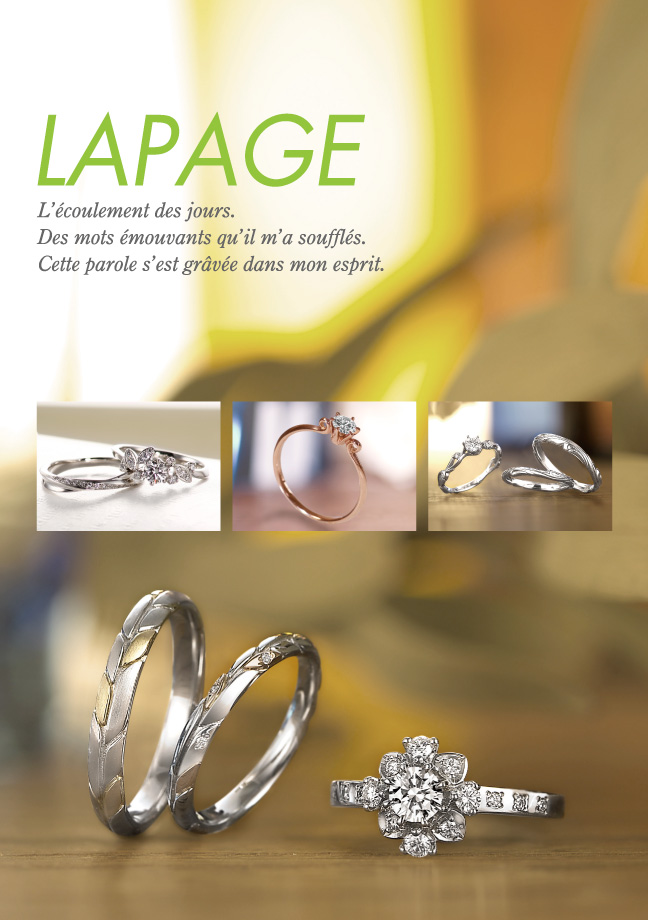 LAPAGE
"LAPAGE" is named from "la page" which means a beginning; the 1st page in French. For all couples, the mark of a Marriage life is like the 1st page of their Love story, the beginning of an eternal celebration.
"Lapage signe le seuil d' une vie a deux"
LAPAGE will be a brand that brings you forever, a prelude of your marriage.
All rings are designed with Fine craftsmanship and daintily detailed. They are semi-customisable to your ideal style, personality, and taste. Choose your wedding rings as a statement of your strong Love bond, making it the 1st chapter of your Joyous history. LAPAGE rings will be a beautiful reminder of the Initial Beginning "1st Page" of your marriage life.