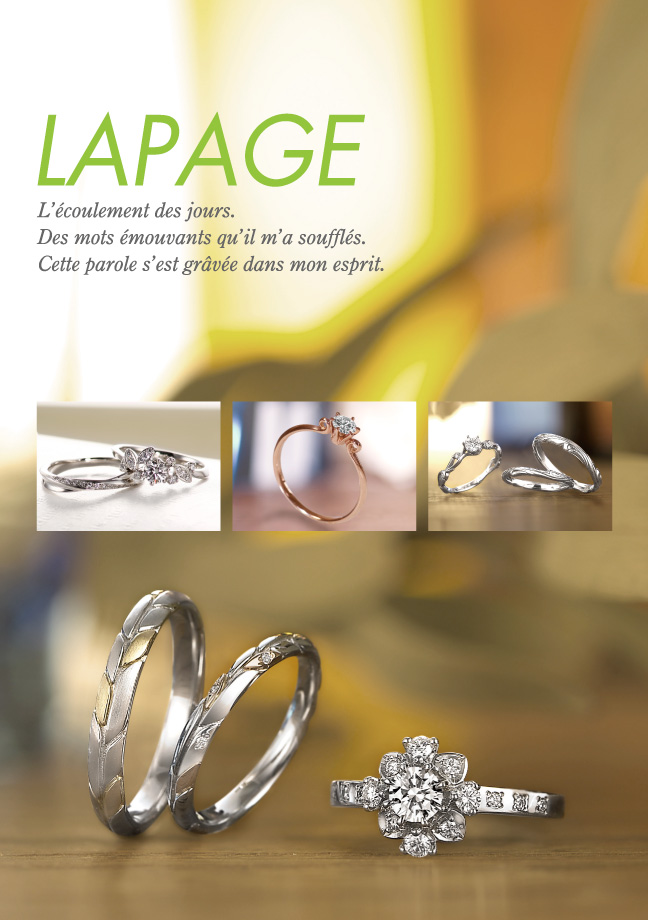 LAPAGE
LAPAGE is a brand named after "la page," the French word meaning, beginning, the first page.The collection features beautifully designed engagement rings and wedding bands that are finely crafted and elegantly detailed.
On the inside of each LAPAGE ring is a special hidden gift, an "Ice Blue Diamond" daintily inlaid within that is said to bring happiness forever to you and your loved one.
LAPAGE is known for high-quality rings that combine unique graceful curves and subtleties that fuse classic and modern styles. The elegant designs are a collaboration between a French designer and the Japanese atelier in Kyoto, where the rings are crafted merging Parisian artistry and Japanese delicacy.
LAPAGE rings are a beautiful reminder of the first page of your love story.