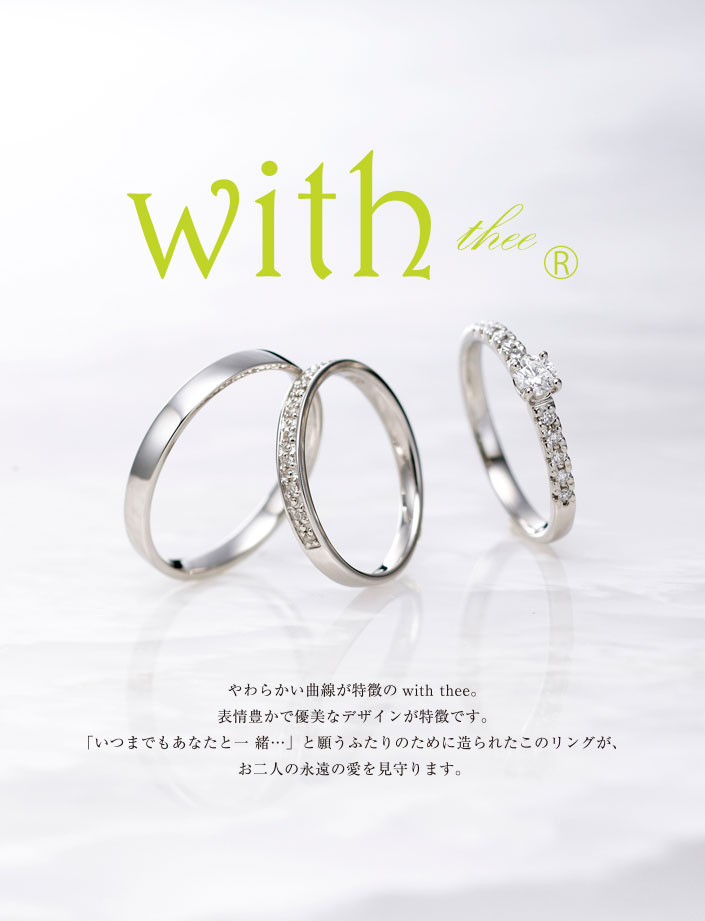 With thee
WITH THEE is a brand specializing in elegant cast platinum wedding bands.
Using high-quality Pt900 platinum, the rings take shape, cast into unique wave-like forms.  The collection is customizable with symbols and text called "Original Marks" to create a personalized love message within.
The designs are pure, fresh, and original. Together on your love journey, the rings are with you through it all. From your first date, the little tiffs you had, the sad moments, and the fun, joyous times you shared with your loved one.
WITH THEE is a wish to honour your feelings, keeping your bond pure and fresh forever. These bands will remind you of the warmth of your love. This feeling is everywhere, together, forever together.