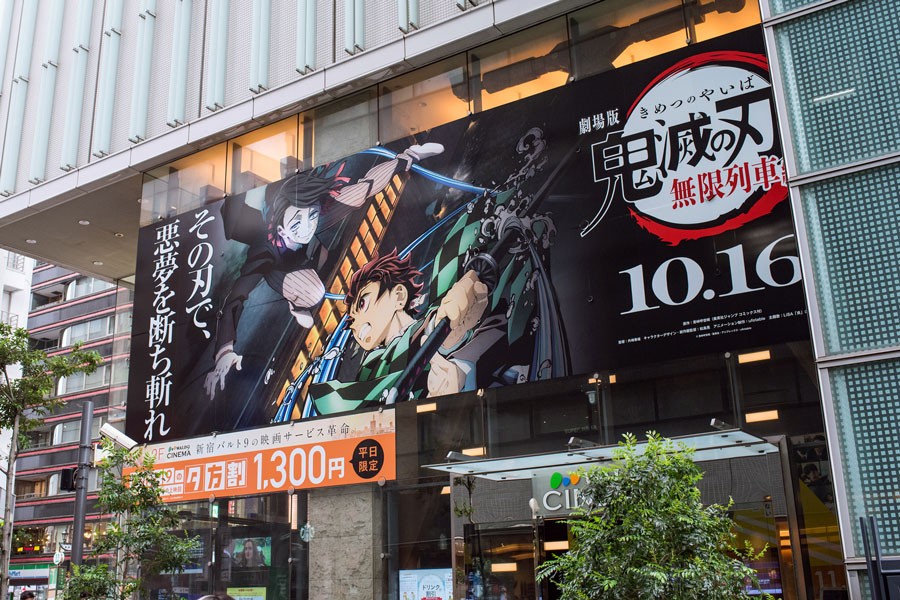 Hi Everyone! Do you like "Demon Slayer: Kimetsu no Yaiba: 鬼滅の刃"?
It is still fresh in our memories that "Demon Slayer: Kimetsu no Yaiba The Movie: Mugen Train" was released on October 16th, 2020 and became a huge hit with box office revenues of over 30 billion yen, blowing away the headwind of the Corona disaster. It created a huge boom, even among people who were not normally interested in anime and manga. Why did "Demon Slayer: Kimetsu no Yaiba" attract so many people? In this article, we will show you why and introduce you to some rings that remind you of the "Demon Slayer: Kimetsu no Yaiba".
Demon Slayer: Kimetsu no Yaiba – A look at its appeal
Gone were the days when anime fans were known as otaku. Nowadays, anime and manga have fans all over the world and have become a new culture that represents Japan. However, there's something special about "Demon Slayer: Kimetsu no Yaiba" that draws people in.
The Animation Style of Demon Slayer: Kimetsu no Yaiba
As is probably the case with all popular anime, each of the characters is incredibly unique. When this work was first serialized in the magazine "Shonen Jump", it was not particularly popular, but when it was made into an anime, each character's personality was portrayed well, giving each character more "depth".
Although there are many gruesome scenes in "Demon Slayer: Kimetsu no Yaiba", the main character Tanjiro and the other characters are rather cute compared to the dark content.
For example, the characters in "Attack on Titans: Shingeki no Kyojin" are very realistic. Even though it depicts the same brutal scenes, the softness of the illustrations makes it much less frightening for the viewer. It is known that "Demon Slayer: Kimetsu no Yaiba" has a lot of female fans, and the fact that they can relate to such a story in a good way can be attributed to the drawing style.
A Relatable Theme
The story revolves around the bond between Tanjiro and his sister, Nezuko, a story of family and siblings. The pure desire to save his little sister, who has become a demon, is what drives Tanjiro to join the Demon Killing Squad. The strong bond with his friends in the Demon Killing Squad is one of the things that many people want in this day and age, when human relationships tend to be weak.
Even the enemy demons are portrayed through the kindness of Tanjiro and the bitterness of having become demons, showing the audience that they are not completely evil. Although it is easy to understand the "good and evil" approach of historical dramas, human beings have many different emotions and can look at things in very different ways. Tanjiro's "compassion" and "mourning" for the demons he killed suggests that he is more than just a "kind" person.
The stronger you are, the kinder you can be to others. The way Tanjiro and his friends are portrayed in the anime has the power to inspire and convince children and young people, as well as adults, of the emotions they have forgotten.
Many Intense Action Scenes
The story is not the only attraction of "Demon Slayer: Kimetsu no Yaiba". The high quality of this work also lies in the action scenes. ufotable, the company that produces "Demon Slayer: Kimetsu no Yaiba", is a production company that is very famous for producing powerful action scenes.
If the action scenes are disappointing, then there is no point in watching a film about a battle against demons. Animation allows for a freedom of expression that is completely different from live action or special effects. This is something that ufotable knows how to do very well.
It is not something that female fans will be interested in, but male fans will love it.
There is no end to the charms of "Demon Slayer: Kimetsu no Yaiba". Although the story has come to an end, there is no doubt that it is deeply engraved in the hearts of many people and will continue to live on.
Wedding rings for couples who love "Demon Slayer: Kimetsu no Yaiba"
For those of you who have decided to get married and are wondering what to do about the ring, some couples will tell you that they both love "Demon Slayer: Kimetsu no Yaiba"! A wedding ring is something you wear all the time. Here are some wedding rings that are inspired by the "Demon Slayer: Kimetsu no Yaiba".
Distinctive rings with a strong presence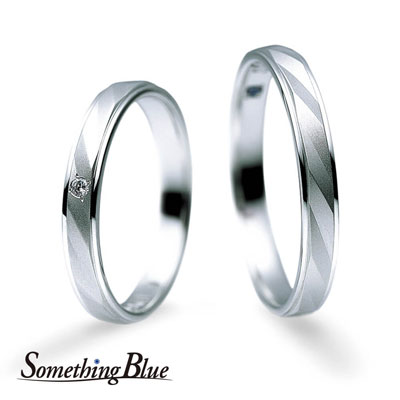 Our 'Something Blue' ring features a striped pattern that represents the sparkling surface of the sea in the soft rays of the sun. This ring is forged. Forging is one of the oldest methods of working metal, where the shape is created by beating. Forging is one of the most ancient methods of metalworking, where iron is hammered to make it stronger and harder and is an important part of the process of making Japanese swords. Forged rings are famous for their strength and resistance to scratches and deformation, but they also have the meaning of "a strong bond".
A ring for a new beginning, for a new family, for a strong bond between two people.
A ring with a subtle playfulness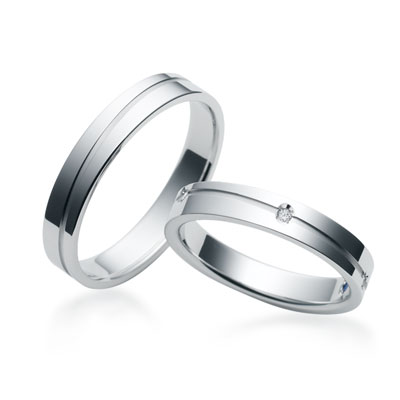 This ring is also made using the traditional forging technique. The diagonal lines of the ring are a playful addition to the simplicity of the ring. The women's ring has five diamonds evenly spaced along the line. The cool style of this model makes it easy to wear for both men and women. The ring is made from 99.9% platinum, the purest of all metals, and is forged to make it stronger and more resistant to deformation and scratches.
The inside of the ring is embedded with a blue sapphire, an inner stone known only to the couple, giving this wedding ring a playful and distinctive look.
Engagement rings inspired by "Demon Slayer: Kimetsu no Yaiba".
The design of the engagement ring, which beautifully complements the finger of the happy bride-to-be, is also inspired by the anime.
A ring for a woman linked by fate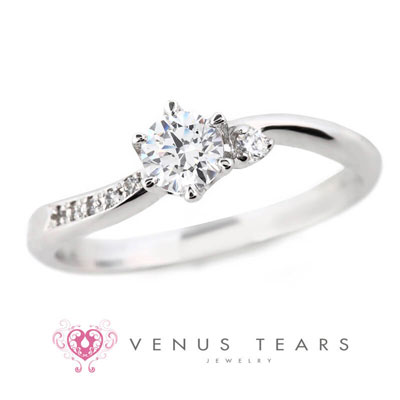 This ring, with its flowing S-shape design and asymmetrical arrangement of diamonds, is a stylish ring for everyday use. The S-shape fits comfortably on the finger and prevents it from falling off. Like the red thread of fate, this ring is a firm link of affection.
A ring for women who prefer a unique design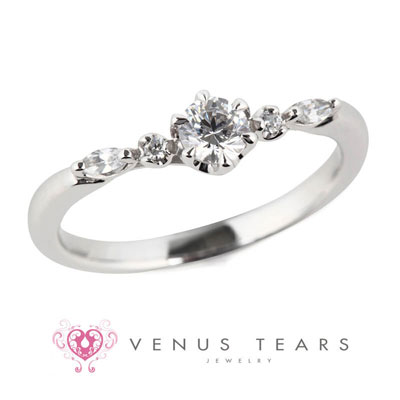 This ring features a large diamond in the centre, surrounded by smaller diamonds of different sizes. At first glance, it looks like a typical ring, but in fact it is a unique ring with different shapes of diamonds set in it. The shape of this ring is a soft V-line, which makes the finger look longer and more beautiful.
A ring for gentle "flowing" women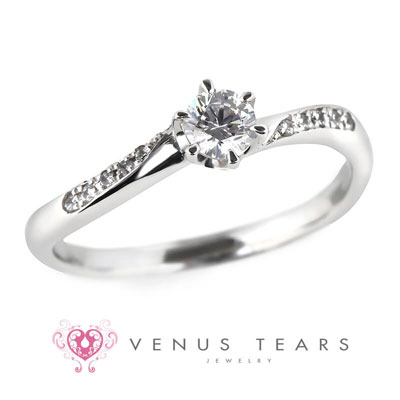 This ring is designed with a central diamond surrounded by flowing melee diamonds. The simplicity of the central diamond allows the sparkle of the diamond to shine through. This ring has a simple circular shape, but with a unique twist.
Engagement and wedding rings mark the beginning of a new life together
Engagement rings and wedding bands mark the beginning of a new life together. It is only natural that you would want to keep your current feelings locked away for as long as possible.
At VENUS TEARS we have a wide range of rings to choose from, including a ring inspired by the hit anime 'Demon Slayer: Kimetsu no Yaiba'. If you're not sure what to choose, or you and your partner are having trouble agreeing on a ring, we'd be delighted to help you.
Store Information
VENUS TEARS <Wisma Atria>
435 Orchard Road, #B1-28 Wisma Atria,
Singapore 238877
Tel: +65 6694 1663
VENUS TEARS <JEM>
50 Jurong Gateway Road, JEM #01-54,
Singapore 608549
Tel: +65 6659 6100
VENUS TEARS <Tampines1>
10 Tampines Central 1, Tampines1 #01-35,
Singapore 529536
Tel: +65 6481 2042
VENUS TEARS <Bugis Junction>
200 Victoria Street, Bugis Junction #01-22/22A,
Singapore 188021
Tel: +65 6250 9962