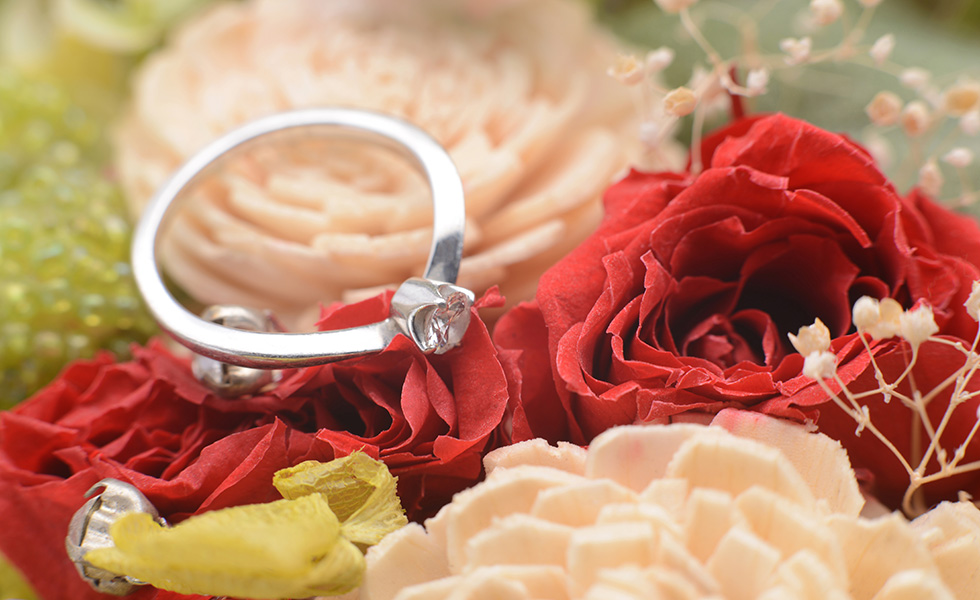 When you think about marriage, the first thing that comes to mind is choosing a ring for the proposal. Engagement rings represent a formal agreement to future marriage. It is a symbol of their dedication, love, and commitment to each other. It is a symbol of the beautiful journey that two people embark upon when they decide to spend their lives together. Whether you choose a modern engagement ring or a more traditional ring, the ring will still represent the wonderful love that you share with your significant other. It is a symbol that will last a lifetime, and it will represent the beauty of your relationship to all of your friends, family, and co-workers. Therefore, the choosing of the engagement ring must be undertaken carefully.
If you have done your research, you would have known that there are so many kinds of rings, ranging from cheap to expensive, simple and classic designs or unique and luxurious design; and it is hard to decide on one before deciding your budget. You might be wondering how much people are paying for an engagement ring so we will introduce in greater detail the general budget of engagement rings and what you should look out in a shop that sells engagement rings.
Budgets have changed over time! What are the typical quotes for an engagement ring?
There was a time when the engagement ring was said to be "three months' worth of salary", but as of 2018, fewer people are purchasing such expensive rings. In the "Marriage Trend Survey 2016" conducted by Zexy from April to June 2016, the general price of an engagement ring is S4,500. It seems that the price of a ring is about 1.5 months of a person's salary.
Only 2% of those who buy $9,000 to $10,000, which is the amount equivalent to "three months of salary", are less than those who are looking for expensive rings. It seems that there is a tendency. In this way, you can see that the market price of engagement rings has changed significantly with the times.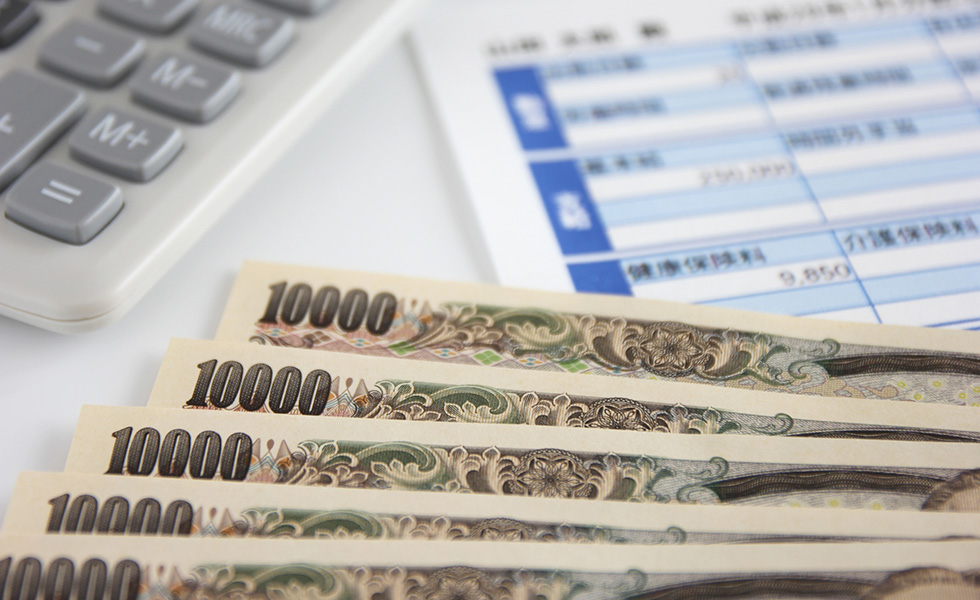 Market Value of Engagement Rings by Purchase Method
The price quote for the engagement ring will vary slightly depending on how you purchase it. There are three types of engagement rings, "off-the-shelf", "semi-custom-made" and "full-custom-made", and there are features in how to make them and how to purchase them, so you want to choose the one that suits you. Then, we will introduce the characteristics and market prices of "off-the-shelf", "semi-custom-made" and "full-custom-made".
Off-the-shelf Products
Off-the-shelf products refer to completed rings that are already on the shelves as their name suggests. The biggest merit is that you can compare the various designs that are completely different depending on the shop, such as those designed by the brand designer, and sometimes try on your favorite ring. The budget price for an off-the-shelf engagement ring is about $4,200, which is close to the general market price of $4,500.
Although it is a finished product, there may be a need to resize or engraving. So, it is recommended to wait about a month for it to finalize. If the shop has a size that fits your finger and there is no need for engraving, it would be a merit that you can bring it home on the day as soon as possible. According to the Marriage Trend Survey 2012 conducted by the marriage information magazine Zexy from April to June 2012, we have concluded that 54.5% of respondents bought their engagement rings "off-the-shelf".
Semi-Custom-Made Products
Semi-made to order refers to making your own favorite ring by combining various ring designs and materials or diamonds. The advantages of semi-custom-made products are that you can select materials and frames according to your budget and, unlike the ready-made products, you can combine them as you like to create your own personalize ring. You should measure the size of your ring and how you would like to customize before placing an order, so you would have a ring that fits perfectly and a ring that is uniquely yours. If you are not satisfied with the originality of the ready-made products, but you are a little tired of making a full order, then semi-custom product is recommended.
The average price of a semi-custom ring is about $4,600, and if you choose a simple one, the budget may be suppressed compared to the ready-made products. Even though it is semi-custom, it is made-to-order, so it takes about a month to complete this as well as the ready-made products because the ring is made after receiving the order.
One-and-Only full order made in the world
Full order made refers to a jewellery that is made from scratch, the designer listens to the requests, draws a design from it, and makes a ring. The biggest merit of fully custom made is that you can decide your very own material, frame and complete your very own unique, one-of-a-kind, original ring. For that reason, the budget is a little more expensive than "off-the-shelf" or "semi-custom-made" and the market price starts from about $5,000, but you can order your own preference and designs that you do not have in semi-order. It is recommended for those who want to stick to the ring. Full-made products are designed from scratch, so it often takes about two to three months to complete the ring. It's a full-custom product that has a little higher hurdle than other purchasing methods, but I think that the process of designing with two people will be a wonderful memory.
Points for Choosing a Store to Purchase an Engagement Ring
One of the important things in choosing an engagement ring is choosing a store to buy it from. "After-care" such as cleaning and size adjustment after purchase, "professional staff" with a wealth of knowledge and qualifications of products and diamonds, "certificate" attached to diamonds, etc. Here are some points to check. Then, I will introduce each of the points to be selected by the "after-care", "staff", and "certification".
After-Sales Service
Aftercare refers to the maintenance of the ring after purchasing it, and you can receive service at the shop where you purchased the ring. Engagement rings last a lifetime, so we would like to prioritize after-sales service after purchase. In addition to repairing the size and removing small scratches after purchasing a ring, cleaning and repairing dull rings, arranging, changing designs, finishing new items, etc., services vary greatly depending on the shop, so take not of that before buying a ring.
Many shops that offer after-sales services such as cleaning, re-sizing, and ring remodelling have a long-term relationship with customers, so you can trust them. Depending on the shop, after-sales service may be free or chargeable, so be sure to check that as well. Please note that some stores have expiration dates such as "free maintenance for only 3 years after purchasing a ring".
Customer Service
Perhaps what you are most concerned about when choosing a shop is the service and attitude of the shop staff. Regardless of how the design or the after-service of the ring is, if the staff does not respond well when you actually visit it, you will not be able to purchase it in a good mood, and in the worst case it may give up on your purchase.
On the other hand, if you ask the staff to ask about things that you do not understand or are worried about, such as the diamond and the purchase budget, you can feel reassured and get motivated. In addition, if the staff is a specialist who is qualified as an appraiser or jewelry coordinator or has a deep knowledge of stone types and production areas, it is appropriate even if you start to get confused when choosing a ring. You can advise and buy what you are happy with. If you want to buy with great care, we recommend a shop that has a staff who understands the feeling "I want to choose carefully because it is an important thing" and has a staff member who consults with me.
Diamond Certification
Did you know that when you buy a diamond, there is a "certificate"? This certificate is called the "Diamond Grading Report" and is issued only for round, brilliant diamonds. It is a certificate that guarantees the quality of diamonds. The round brilliant cut is said to be the cut that can bring out the beauty of the diamond, which has been mathematically proven, and is the most standard cutting method for diamond.
The value of a diamond is said to be determined by the height of a grade (carat, color, clarity, cut) of 4C (carat, color, clarity, cut). As mentioned in the introduction, the certificate is an important certificate that guarantees the quality when you buy a diamond, so it is important to have a certificate when you buy a ring. And the shop that sells a lot of diamonds with a certificate is the best proof that it sells a lot of quality diamonds, so you can see that it is a reliable shop.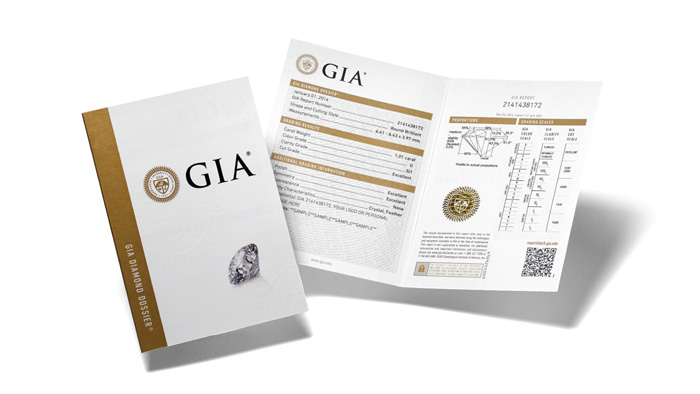 Knowing the market price and choosing a convincing engagement ring!
When choosing an engagement ring, it's easy to get lost because of not only the design but also the shop and purchasing method. Please come and visit us until you are satisfied. We would like to introduce "VENUS TEARS" as a recommended shop when purchasing such an important engagement ring. "VENUS TEARS" has established a purchasing route that takes advantage of the strength of overseas expansion and provides high-quality diamonds with a certificate of approval at an overwhelmingly low price, lifetime after-sales services such as cleaning, re-sizing, and design changes. Do visit us for the best shopping experience!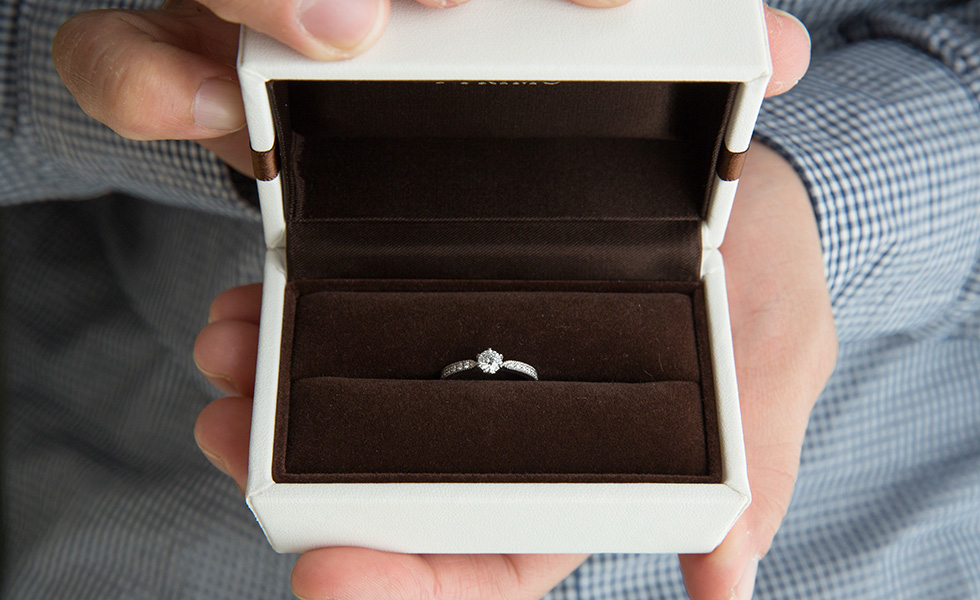 Store Information
VENUS TEARS <Wisma Atria>
435 Orchard Road, #B1-28 Wisma Atria,
Singapore 238877
Tel: +65 6694 1663
VENUS TEARS <JEM>
50 Jurong Gateway Road, JEM #01-54,
Singapore 608549
Tel: +65 6659 6100
VENUS TEARS <Tampines1>
10 Tampines Central 1, Tampines1 #01-35,
Singapore 529536
Tel: +65 6481 2042
VENUS TEARS <Bugis Junction>
200 Victoria Street, Bugis Junction #01-22/22A,
Singapore 188021
Tel: +65 6250 9962
VENUS TEARS <AMK Hub>
53 Ang Mo Kio Avenue 3,   AMK Hub #B1-70
Tel: +65 6481-8943