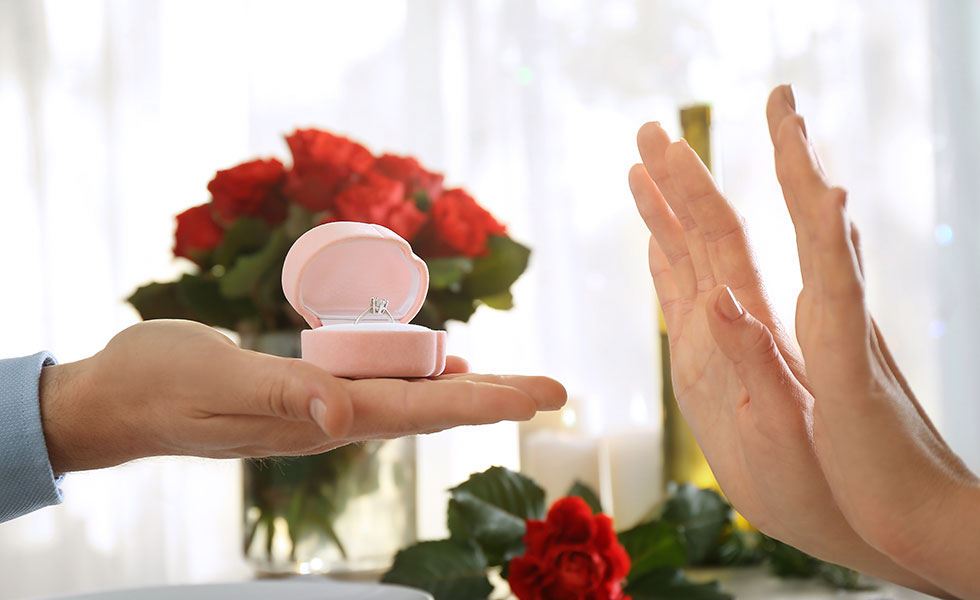 When you think about a proposal, the scene that comes to mind would be the romantic proposal scene where the man will go down onto one knee, present a beautiful diamond ring, and ask the woman to marry him. However, in recent years, there has been an increasing number of women who says that they do not need an engagement ring. They may say that it is not necessary, but do they really not want it? For such an important event like a once-in-a-lifetime proposal, you would want to be well-prepared to reduce the chances of failure. To prevent any regrets for the both of you, we shall discuss the honest opinions of women with regards to receiving an engagement ring.
Engagement Ring. Yes or No?
According to a survey done in Japan, about 70% of the women answered that yes, they would want to receive an engagement ring from their significant other during proposal. An engagement ring is something that all girls look up to, but it is also a symbol of love, the sign of commitment that your significant other have in the relationship and wanting to spend the rest of his life with you. Also, it is a memento to remember this once-in-a-lifetime proposal, which is why the majority of the women want to receive an engagement ring.
So why then do the remaining 30% not want an engagement ring? Let's find out. In comparison to the marriage ring where one can wear it on a daily basis, the opportunity to wear an engagement ring is really quite limited. As engagement rings usually includes a diamond or gem, many women choose not to wear it for fear of damaging or losing it. Therefore, it seems that some people think that they really don't need an engagement ring. One of the main reasons of why they say they do not need an engagement ring is due to their consideration for the men's financial ability. The price of an engagement ring was about 3 months' worth of the men's salary in the past. However, in recent years, the average price of an engagement ring ranges from about SG$500. Hence, buying an engagement ring is a huge financial burden for the men. Not wanting their significant other to go into debt for an engagement ring, some women would say that they do not need an engagement ring.
Those that say they don't need an engagement ring, regretted it in the end.
Due to reasons such as financial ability and age, some women will jump to the conclusion that they do not need an engagement ring. Perhaps deep in their heart, these women do want to receive an engagement ring, but they will force themselves to say, "No. I don't need it!" If you take their words as it is, you might hurt their feelings. To prevent such a thing from happening, you must always communicate with her and find out her true feelings. An engagement ring is also a sign that you are financially stable enough to support her.
Happy to receive an engagement ring even though they said it is unnecessary
It doesn't mean that women who says they don't need it really don't want it. Even if they said they don't need it, ask them further questions such as "Let me know buy when you want it, I'll buy it for you." Or "Do not hesitate to let me know." Or "Do you have anything else you want?". This way you will be able to find out if she really meant what she said. Even if she really meant what she said, she will still feel happy when you propose with an engagement ring.
Glad that they gift it. Let's hear from previous grooms.
・"I enjoyed the process of choosing and I was happy that she was pleased."
You will never find an instance where the woman is upset about receiving an engagement ring during the surprise proposal. Unless she has no intention of marrying you. It will be an unforgettable and precious memory, and it will not be wasted because it is a ring that can be used for a lifetime.
・"With the meaning of spending the rest of my life with you"
It seems that by paying a certain amount of money to buy an engagement ring, you may be able to solidify your determination to marry or reaffirm your important feelings toward her.
・"Giving her a ring makes me feel like I'm getting closer to her parents."
Parents are still happy when their carefully raised daughter is given an engagement ring by him. Providing an engagement ring to a woman may have conveyed the sincerity of a man to a woman's parents.
・"It was a bit over budget, but at that time I was glad to give it my best."
The engagement ring is durable and can be used for a lifetime after marriage. Cherishing the precious engagement ring, the men would be happy too.
Occasions for you to wear an engagement ring
Date night as husband and wife
Wearing an engagement ring reminds each other of the feelings they had at the beginning of the engagement, and the conversation wakes up with nostalgic memories.
When you dress up
A gorgeous engagement ring should be useful when you go out in styles, such as someone's wedding, a family birthday celebration, or a couple's wedding anniversary. By layering it with a wedding ring, it becomes even more luxurious and matches perfectly with the occasion.
For children's events and family dinners
Children's events that often take pictures and family dinners are good occasions to wear your engagement ring. It is also ideal as an item to color your family's memories. Many people wear pearls, but there is no doubt that they will also produce elegant engagement rings.
Pass it on to your children
Engagement rings are one of the best things' a parent can leave to their children. In Europe and the United States, there is a custom of inheriting jewelry such as rings, and engagement rings are used as a bond to connect families. In that case, it is also possible to reform the design and size according to the children's likes and trends of the time.
Engagement rings that are often used before and after marriage. You should definitely feel glad to receive one. However, there are many people who care about Time, Place, Occasion. In that case, if you know when to wear it and when to avoid it, getting an engagement ring is a great investment.
The 5 Presents that could replace an engagement ring
There is an increasing number of cases where people give something as a substitute for a ring because it is distracting that there is nothing in the proposal. So, what exactly should you give? Introducing popular gift items.
・Diamond
Presenting diamonds is also a trend. You can also make a ring at a later date using the diamond you gave. It is recommended for partners who are usually interested in fashion and are particular about the design of engagement rings.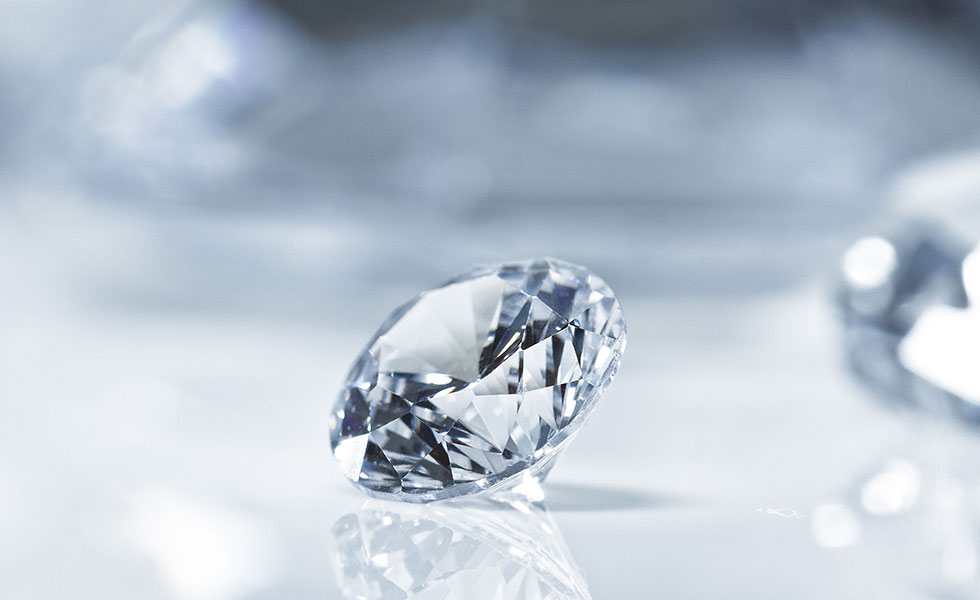 ・Travel
Not limited to things, you may spend the money you planned to spend on your engagement ring for the time and memories you spend together. If you're planning a honeymoon after you get married, you can upgrade it and enjoy a more luxurious honeymoon.
・Accessory
Accessories are the most popular alternative to engagement rings. Women who get accessories that they can easily wear every day are also great items. Also, when giving an engagement ring, it is necessary to know the size of the woman's finger in advance, but if it is a necklace or earrings, you can give it without worrying about the size, so it is easy to choose.
・Watch
Wristwatches are not so influenced by fashion, they can be used for a long time as a standard item regardless of the scene, and it can be said that they are more practical than engagement rings. In addition, many people are considering purchasing in pairs with the meaning of "let's keep track of time together."
・Marriage registration
Some people give a marriage registration to simply convey their feelings. If you are registered for marriage, you will be able to convey the seriousness of "I want to marry you." Recently, it seems that marriage registration with pictures of two people is also popular.
 Because it is such an important once-in-a-lifetime proposal and marriage, whether you decide to gift an engagement ring, watch, or wedding ring, the precious memories of the proposal will forever be remembered with these items.
If you don't give an engagement ring for financial reasons
In the past, the price of an engagement ring is said to be three months' salary. Recently, the market price for engagement rings is around 200,000 to 300,000 yen. However, what matters is not the amount of money, but the feelings towards your partner. It's more important to convey your feelings, especially to women who tell you they don't need an engagement ring. Even women who want to buy something else would be happy if they were given an engagement ring because they didn't have the opportunity to wear it. Recently, the number of shops where you can choose an engagement ring from a budget of 100,000 yen is increasing. It is important to choose a proper engagement ring with a reasonable budget. I'm sure that every time a woman sees an engagement ring, she feels the affection of the man, and the man who gives it is delighted to see the woman's face wearing the ring and looking happily.
Value of giving
In recent years, the number of people who propose with an engagement rings is slowly decreasing. Did you know that the value of giving an engagement ring is increasing because of the increasing number of people who do not give an engagement ring in this modern society where social media is widespread? While many women do not receive an engagement ring for a variety of reasons, when they see the other women showing off their engagement ring and being complimented, they feel envious and wish they had received one. The value of the man who gave it will also go up as it showcases his financial ability and willingness to splurge on the woman he loves. Women who are given an engagement ring are more pleased with the reactions of those around them.
Let's answer her true feelings of "I don't need"
By all means, let's plan a wonderful proposal by finding out her true intentions. Regardless of how women feel today, it is safer for men to propose with an engagement ring. A woman is proposed to only once in a lifetime and even if she says she doesn't need a ring, she will be pleasantly surprised and accept your proposal with tears in her eyes and a smile on her face.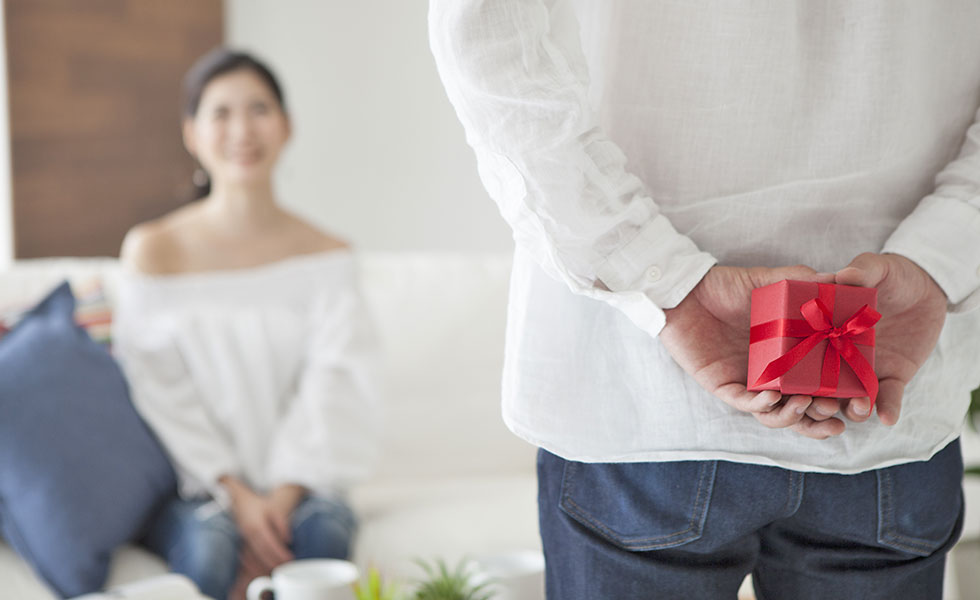 Store Information
VENUS TEARS <Wisma Atria>
435 Orchard Road, #B1-28 Wisma Atria,
Singapore 238877
Tel: +65 6694 1663
VENUS TEARS <JEM>
50 Jurong Gateway Road, JEM #01-54,
Singapore 608549
Tel: +65 6659 6100
VENUS TEARS <Tampines1>
10 Tampines Central 1, Tampines1 #01-35,
Singapore 529536
Tel: +65 6481 2042
VENUS TEARS <Bugis Junction>
200 Victoria Street, Bugis Junction #01-22/22A,
Singapore 188021
Tel: +65 6250 9962
VENUS TEARS <AMK Hub>
53 Ang Mo Kio Avenue 3,   AMK Hub #B1-70
Tel: +65 6481-8943