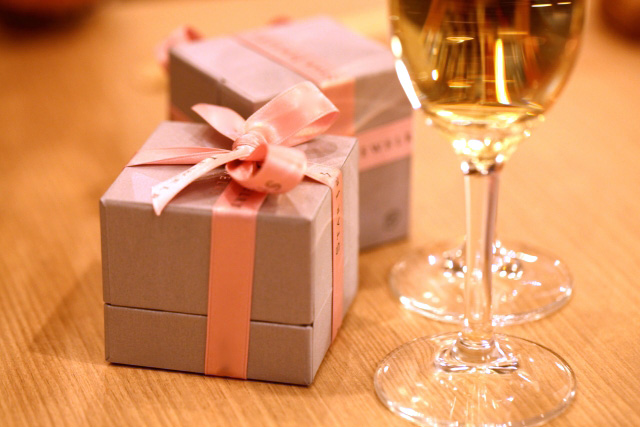 For yourself who have been working hard every day, you would have thought about rewarding yourself at times, wouldn't you? Whether you have just successfully accomplished a difficult task or motivating yourself to take on a challenge, you can reward yourself with beautiful diamond jewellery!
Gifting yourself Jewellery
 It is always inspiring to see women doing their best at everything they do, whether is it at work or at home taking care of the household and the children. However, working too hard can get really tiring at times and makes life mundane and nothing to live for. Hence, one should always have a form of motivation or encouragement that what they are doing is meaningful. We would recommend rewarding yourself with beautiful jewellery that would rejuvenate your feelings and continue working harder.
There are two main reasons to reward yourself with jewellery. First of all, it is a reward for yourself who achieved some goals or achieved exceptional results at work. Or it could be a gift in the sense of encouraging yourself in the future, such as when you start a challenge toward a big goal.
Reward yourself for your hard work!
If you have ever wondered if people actually buy gifts for themselves, you might be surprised to find out that answer to that question is "YES!". Women loves rewarding themselves with things that make them happy, especially after working hard on a project or just to make themselves feel happy. So now the usual question is, when is the right time to buy a gift for yourself? Rather than spending the contents of your wallet after receiving your bonuses or payday, buy a gift and reward yourself after you have accomplished a goal. That would make the gift even more meaningful and rewarding. 
Next, there are many critical milestones in your private and work life that you can reward yourself; whether is it the announcement of a promotion, praised by your bosses, getting engaged or even getting married. In addition, many people buy a gift for themselves during occasions such as birthdays, anniversaries, or festive season. It is a reward for yourself, so you are free to decide what to give. If you are a gourmet person, you may want to have a luxurious dinner at a famous restaurant, or if you like to travel, you may want to go abroad to travel. Spending quality time and making happy memories that make you smile when you look back is certainly a gift for yourself.
Apart from these, it is also good to have jewelry that is always around you and is a visible reward. Unlike food and travel which is intangible, jewellery serves as a tangible reminder that you have worked hard to earn this beautiful jewellery.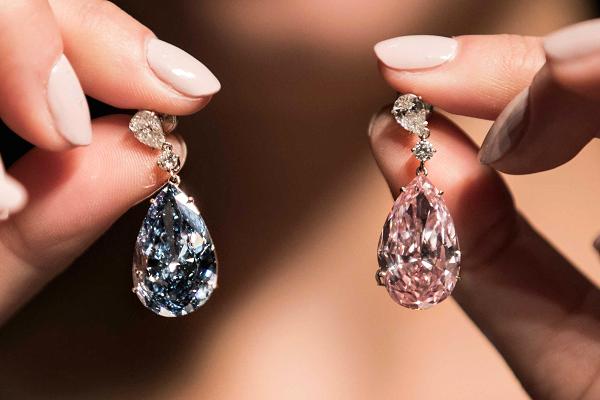 For the Future You!
 When you enter high school or junior high school, you may find yourself in a new uniform reflected in the mirror and feel tense. Or, when you start working as a member of society, you may have seen yourself in a brand-new suit or work uniform and thought, "I must do my best in this new environment." You can encourage your future self to do their best in whatever challenge they might face.
For example, when you decide to take on a new challenge and change job, or when you give birth and become a mother; you may want to encourage yourself to work hard toward new goals. In such a case, buy jewellery that is slightly out of your budget as it will motivate you even more. Also, if things don't go well in your new job or relationship, the brilliance of the jewellery will remind you of the feelings you had when you bought it and motivate you to continue doing your best.
What diamond jewellery do we recommend?
As a recommended diamond jewellery for yourself, necklaces may be a good choice. A necklace is worn around the neck and does not get in the way especially for housewives who often do water work. Although it may be hidden by clothes that has no open neck, it is also recommended that you always be aware that you are wearing it. If you haven't bought expensive diamond accessories and is not sure what suits you, some are designed with smaller stones, so it's easy to buy as your first diamond jewelry.
Earrings are also recommended as jewellery for yourself and those who are doing their best. Since the earrings that decorate your ears are always visible, when you look at yourself in the mirror, it may be the best item to bring up the awareness that "Yes, I will do my best". Also, when people around you say, "where did you buy it?", it will help you to remember your feelings when you bought the earrings.
 Of course, we cannot forget about the classic ring that is the symbol of joy in life, usually used for engagement and marriage. It is also a perfect gift for yourself as a reward for what you have accomplished and what you would be able to accomplish in the future. Looking at the ring would give you a boost of encouragement, motivation, and energy to do your absolute best in whatever comes your way. As with all accessories, it is best to choose a product with a conservative design that is suitable for any situation, whether at work or on a date.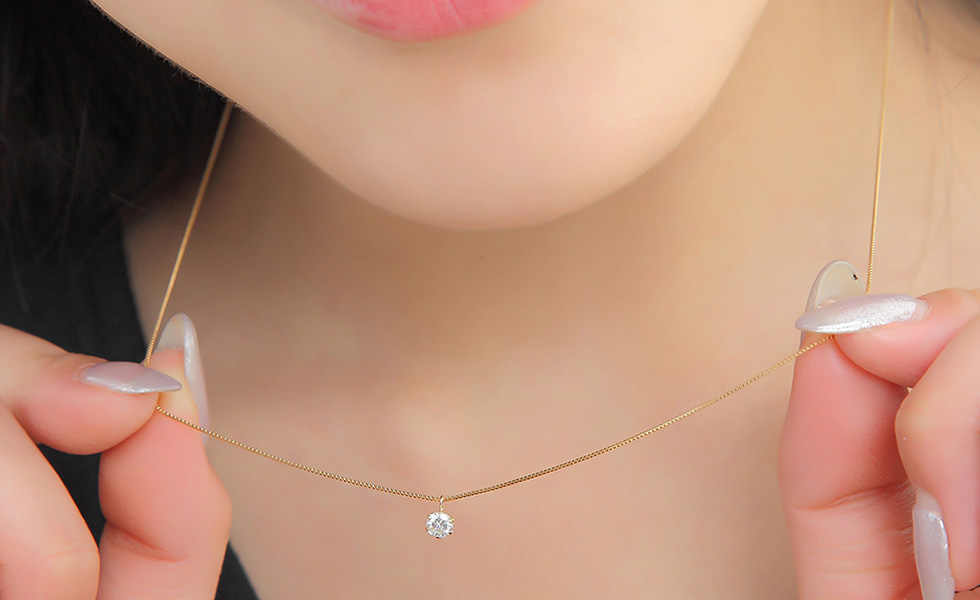 Find diamond jewelry that suits you!
A gorgeous diamond is a jewel that will make anyone wearing it shine. It will be the best gift for yourself who has worked hard and will continue working hard. Why don't you look for diamond jewellery as a gift for yourself at VENUS TEARS, which is rich in variety that pursues the latest design? We have sophisticated products made-to-order in Japan. With VENUS TEARS that is highly regarded overseas, and our reliable quality and lifetime after-service, you can find the perfect jewellery for yourself!
Store Information
VENUS TEARS <Wisma Atria>
435 Orchard Road, #B1-28 Wisma Atria,
Singapore 238877
Tel: +65 6694 1663
VENUS TEARS <JEM>
50 Jurong Gateway Road, JEM #01-54,
Singapore 608549
Tel: +65 6659 6100
VENUS TEARS <Tampines1>
10 Tampines Central 1, Tampines1 #01-35,
Singapore 529536
Tel: +65 6481 2042
VENUS TEARS <Bugis Junction>
200 Victoria Street, Bugis Junction #01-22/22A,
Singapore 188021
Tel: +65 6250 9962
VENUS TEARS <AMK Hub>
53 Ang Mo Kio Avenue 3,   AMK Hub #B1-70
Tel: +65 6481-8943