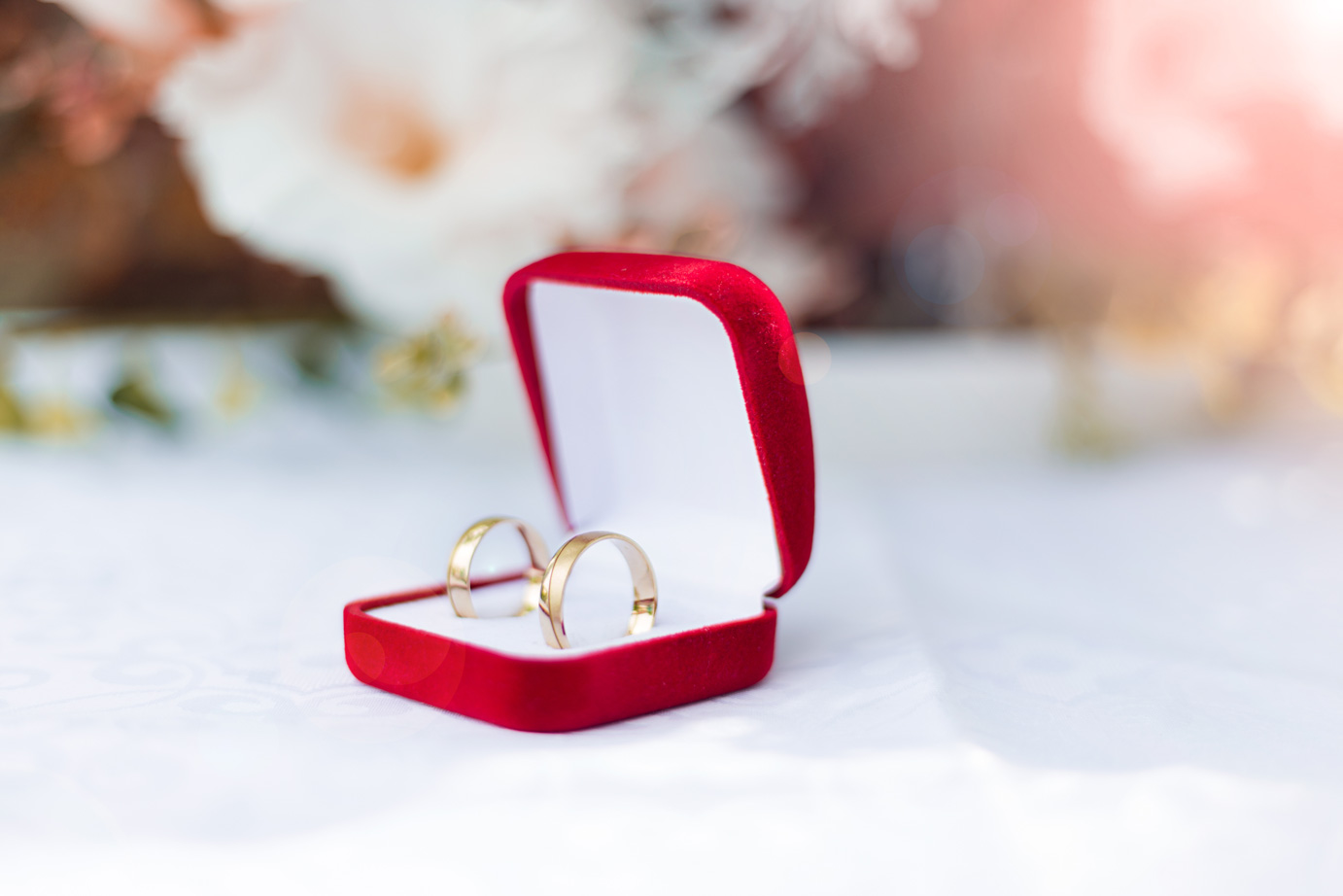 The first thing that comes to people's mind when planning a proposal is a "surprise proposal". How should one start preparing for an unforgettable, once-in-a-lifetime romantic proposal and choosing the perfect engagement ring that will take her breath away? Look no further as this article will discuss the points to take note when choosing an engagement ring and preparing the surprise proposal.
The Key to Making Her Happy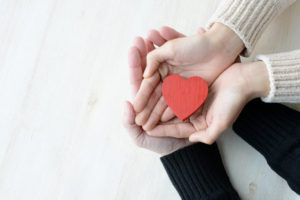 Get to Know Her Type
The first and most important thing to do is to determine the type of woman she is. Is she the type that yearns for a romantic proposal? Or are you the type of person who likes flashy surprises? Or are you the type who is shy and doesn't like to stand out? Because this is your partner for life, it's important to observe her personality and behavior as you spend time with her on a regular basis. What kind of proposal is she longing for? What would make you happy? It's best to plan with an image in mind. 
Decide on the Time and Location
Every couple will have an anniversary that they cherish. For example, her birthday, the day they got together, the day they met, etc., an anniversary proposal can be a memorable one. Whether it's at a fancy restaurant, a hotel suite, on a trip, at a spot with a beautiful night view, or where you went on your first date, there are many places that will set the mood for your proposal. Also, if you are at home, you can surprise your partner and express your feelings more naturally, since you are relaxed as usual, and there is less tension. 
Let's decide what to say in the proposal
It's nice to think about how to surprise her, what ring to give her, etc., but the most important thing to do when proposing is to tell her in person that you want her to marry you. For her, the proposal will be an important moment in her life that she will never forget. It's best to express your feelings in words that will make her feel happy, and it's best to do so in a way that makes her feel happy.
The Key to Making Her Happy (Engagement Ring)
Finding out her ring size
Of course, a surprise proposal wouldn't be complete without the engagement ring, but it will not be a surprise if you ask her for her ring size. There are several ways to find out the ring size without telling anyone, the first is to ask a mutual friend, the second is to secretly borrow her ring, and the third is to take . If you ask her directly, she will notice, but the best way to know for sure is to ask casually.
Find out Her Favorite Designs
It's also important to observe her everyday fashion and the jewelry she wears to get an idea of what kind of designs she shows interest in on a daily basis. It may also give you an idea of what brands she likes and the magazines she looks at. If you find out as much detail as possible, such as whether she prefers simple or intricate, how big of a diamond you want, and whether the ring is made of platinum or gold, your ring selection will go very smoothly.
Asking a Professional
If you're not sure what she likes, it's a good idea to talk to a professional.
If you do, bring something that clearly shows off her style, tell the professional what type of clothes she normally wear and her lifestyle, and the sales person should be able to suggest a few engagement rings that would suit her.
Decide on Date of Proposal and You will have Plenty of Time to Prepare Your Ring
If you are looking for ring for the proposal, we recommend that you prepare for it a month or two before your desired proposal date. Many people may think that if it's a ready-made ring, you can receive it right away, but if you want to adjust the size, it will still take a few weeks. In the case of semi-custom order, it takes around one to two months to receive your order, and in the case of full-custom order, it can take two to three months to receive your order. Please take this into account when preparing for your order, and allow plenty of time to prepare.
Choose the Wedding Bands Together after Proposal
Most women of all times, most of them really want to have an engagement ring or something to signify their engagement. However, while a surprise engagement ring is a romantic way to propose, it comes with a number of uncertainties, such as not knowing the size of the ring and not being sure what design to choose, which makes it difficult for a man to pick out an engagement ring on his own. Not to mention, there are many women who prefer to choose their own engagement ring.
It's important to determine whether she's the type of woman who enjoys surprises, or whether she wants to choose her own favorite ring. If this is the case, you can prepare an alternative gift for the proposal and then go together to pick out a ring at a later date, so that you can choose a design and a diamond. Once you have confirmed your love for each other at the proposal, the time you spend together choosing will be a memorable one.
It's all about Feelings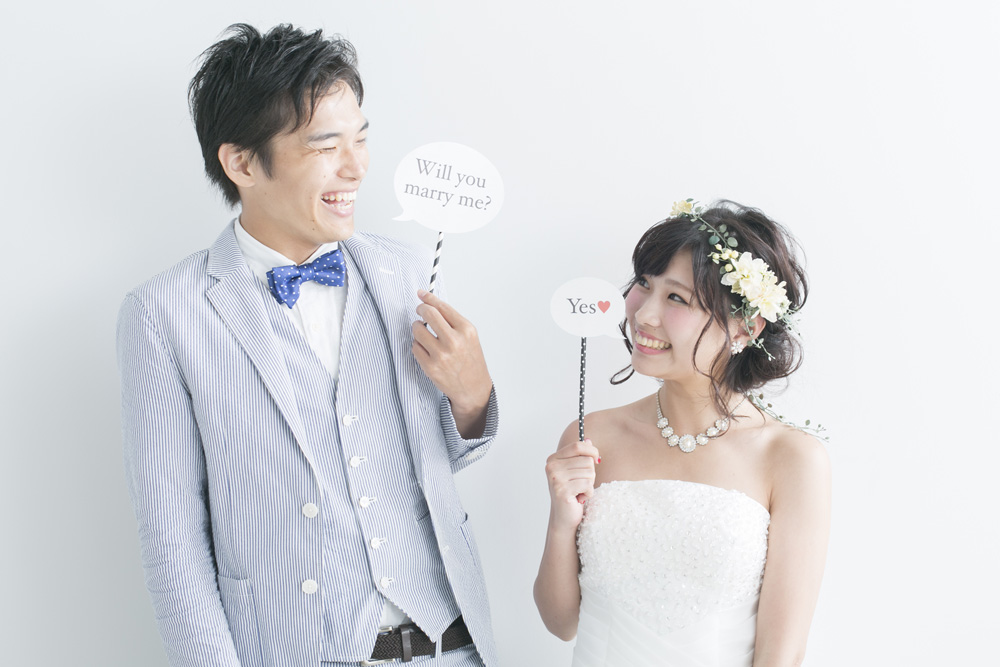 For a woman, a marriage proposal is a dream come true and a memory to last a lifetime.
However, a large or elaborate proposal tends to be self-satisfying. There's no need to go overboard with an extravagant performance; a surprise that is uniquely yours will make her happy. Surprises are just "extras". The most important thing is to tell her straight away how you feel, and to make her happy. Try to figure out what kind of proposal she wants, and then try to make her feel good about herself. This will give you wonderful memories of your girlfriend and your future together.
Store Information
VENUS TEARS <Wisma Atria>
435 Orchard Road, #B1-28 Wisma Atria,
Singapore 238877
Tel: +65 6694 1663
VENUS TEARS <JEM>
50 Jurong Gateway Road, JEM #01-54,
Singapore 608549
Tel: +65 6659 6100
VENUS TEARS <Tampines1>
10 Tampines Central 1, Tampines1 #01-35,
Singapore 529536
Tel: +65 6481 2042
VENUS TEARS <Bugis Junction>
200 Victoria Street, Bugis Junction #01-22/22A,
Singapore 188021
Tel: +65 6250 9962
VENUS TEARS <AMK Hub>
53 Ang Mo Kio Avenue 3,   AMK Hub #B1-70
Tel: +65 6481-8943