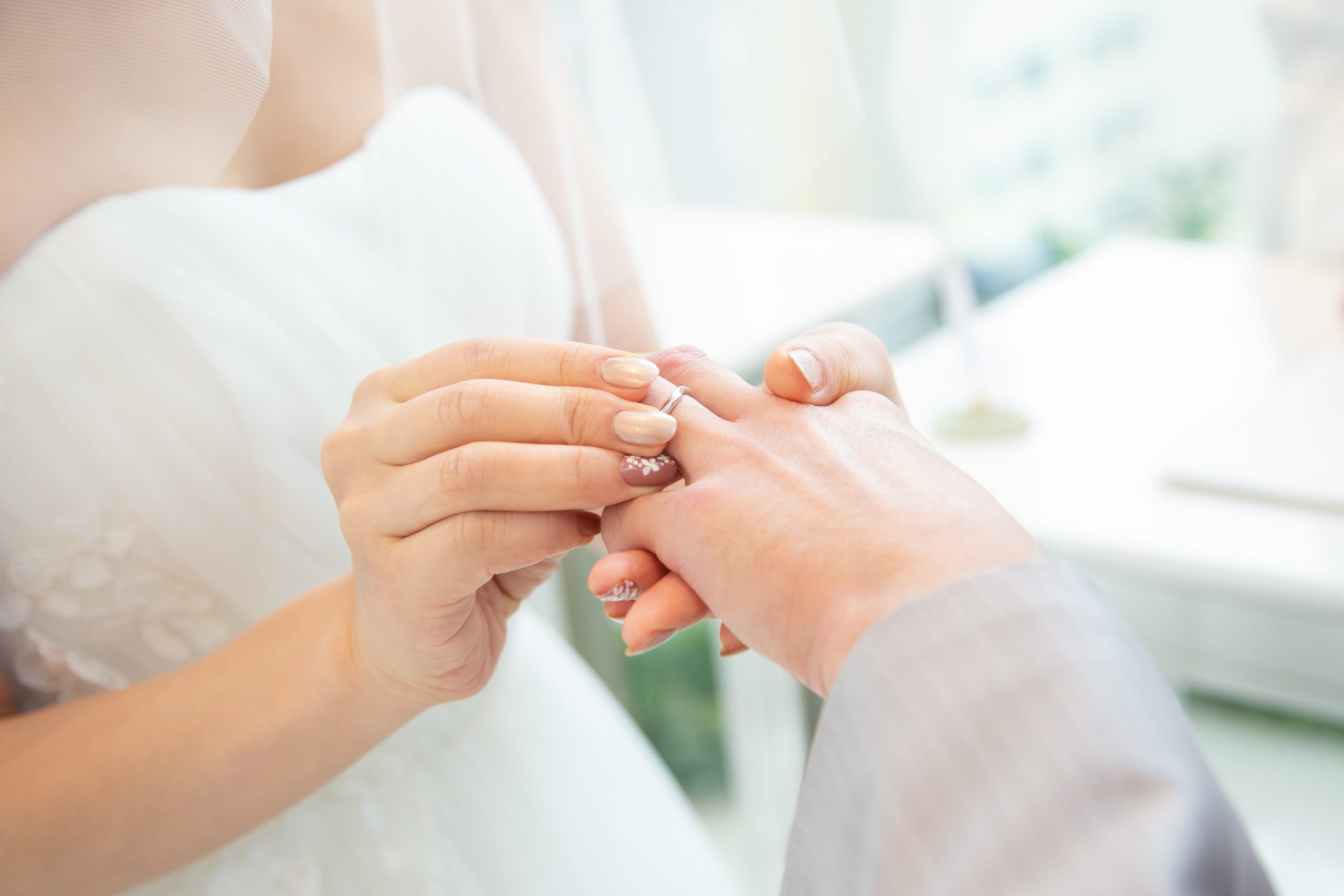 As the number of "herbivorous" men, a term used to describe men who are inexperienced, has been increasing, the number of cases of women proposing to men has been increasing year by year in Japan. A reverse marriage proposal is a great way to get rid of the old idea that only a man is able to propose to a woman, and a reverse marriage proposal is definitely a memorable experience.
This time you're planning a reverse proposal to him, but what would you like to give him as a gift? Can I give an engagement ring to a man, too? We'll go into more detail about such questions that you might have.
Is it possible to have a reverse marriage proposal?
In fact, in Japan, many couples still cherish the traditional image of the relationship. But nowadays, in other countries, the idea that the man should take the lead in love is becoming a thing of the past. These days, the majority of couples believe that men and women are equal in terms of love, but what about marriage?
When asked about "reverse marriage", where a woman proposes to a man, to our surprise, more than 80% of men responded with a positive answer of "yes"! If you gently tell your man that you want to marry him and be happy with him, it will resonate with him.
However, even among the affirmative answers, there is the one that says, "I think a reverse marriage proposal is possible, but I'd like to make a proposal myself," so it's important to find out what type of man he is in order to make it work.
Do you need a ring for a "Reverse Proposal"?
These days, more and more shops are selling engagement rings exclusively for men. In fact, the number of men's engagement ring users is also on the rise in Japan.  There are many rings that are not fancy, even those with diamonds, but are designed to be worn by men on a daily basis. When a man wears an engagement ring, it helps to show that he is engaged. Another option is to give him a pair of rings instead of an engagement ring.
The stereotype of an engagement ring being given by a man doesn't mean that it should never be given by a woman to a man. It's important to choose an engagement ring that makes sense for both of you and that will be a memento of your engagement. Also, some men think that even if the proposal comes from a woman, they want to give the engagement ring themselves, so it's important to know how he wants it.
What women should keep in mind when giving a ring to a man
Let's Find Out What Type of Man He Is.
Many women admire engagement rings and would be happy to receive one, but some men can't imagine themselves wearing a ring and don't want one. If he wears a ring on a regular basis, it may not be a problem, but it would be safer to check in advance if he wants a ring or not.
Let's Choose Something Simple.
There are so many men who are new to accessories, so choose a ring with a simple, non-flashy design that goes with his everyday fashion. Since it is an engagement ring, it is also recommended to choose a ring decorated with diamonds as a "proof of eternal love". A diamond ring does not have to be as flashy as an engagement ring given to a woman, but even if it has a single small melee diamond, it makes it feel even more special. Therefore, please try to put yourself in his shoes when choosing a ring for him.
Reverse Proposal is highly recommended! Engagement Rings for Men
1) Unique Hawaiian jewelry is easier to wear than you might think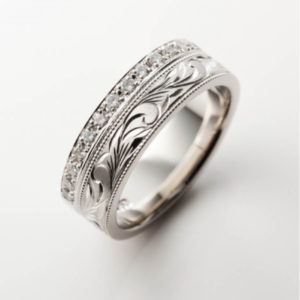 2) A design with subtle diamonds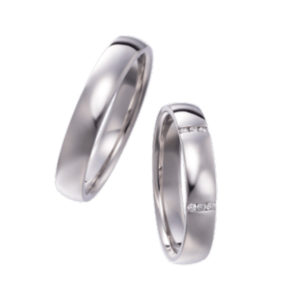 3) A matte ring for a modest guy.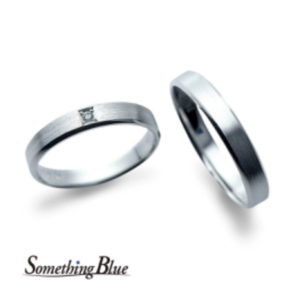 4) A combination ring for a stylish guy.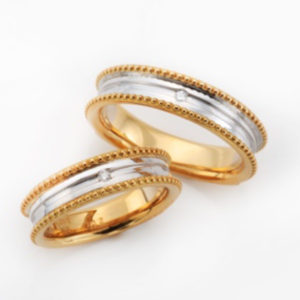 5) A gorgeous diamond ring is also an option for an engagement ring.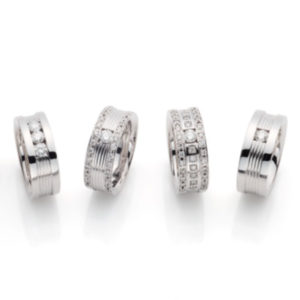 6) Blue diamond for a unique design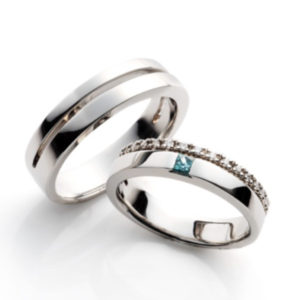 Average Price 
The average price of an engagement ring for a man is between 200,000 and 300,000 yen. If it's an engagement ring that's too expensive, men will not be able to afford it. Please try to find a ring that is appropriate for him according to your budget.
 Delivery Time 
There are three different ways to order a ring: ready-made, semi-custom and full custom. Even ready-made rings take about two to three weeks from order to delivery, as they are sized and engraved.
A semi-custom order is one in which you take an existing design and add your own personal touches, and as a general rule of thumb, it takes about a month to a month and a half from the time you place your order to the time you receive it. When it comes to a full order, you tell the designer what you want and create a ring mold and ring design from scratch, so naturally the time until you receive your order is even longer.
So, when you start planning your proposal, give yourself plenty of time to start preparing and choose the best and favorite piece that you are genuinely happy with.
A gift in exchange for a ring.
If you're a woman who is not comfortable giving an engagement ring, why not give him an alternative to a ring? So, here are some of the most popular reverse proposal gifts.
Wristwatch
A watch is one of the most commonly chosen gifts for a reverse proposal.  The advantage of a wristwatch is that it can be worn on a regular basis for work and private life. A watch from a brand that suits his taste is sure to make him happy.
Ties, cufflinks, and other accessories
Ties and cufflinks pins are also a classic gift. If he usually wears a suit at work, a tie that can be used every day is recommended. Since it is a standard item, he will be able to receive it easily.
Travel and Hotels
Traveling or going to a luxury hotel as a gift is also popular. If a woman has worked hard to plan something for him, he will be happy with the plan.
Fountain Pen
A fountain pen is an item that can be used for a long time, and the more you use it, the more you get used to it, the more you get attached to it. It is not only luxurious, stylish and practical, but also raises the dignity of the owner. It is a rare item that people have the opportunity to buy for themselves, which is why they are so pleased with it.
 So what did you think? It is not a rule that only a man or a woman should express their marriage intentions. What is important is the feeling of mutual love and affection. However, it is a once-in-a-lifetime proposal. Why don't you get an engagement ring and plan to propose to him?