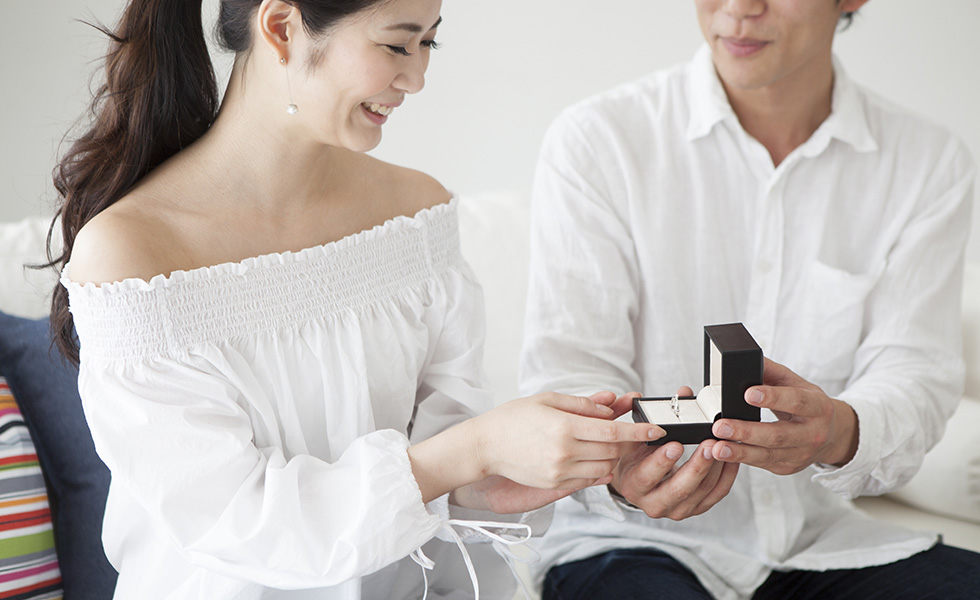 When proposing with an engagement ring, the size of the diamond, in other words, the carats is a considerable concern. The price of diamonds and the impression it will have on the receiver varies greatly depending on the number of carats. "I want you to be happy receiving this ring because it is our one and only engagement ring." To fulfil such a wish, I will introduce the relationship between diamond carat number and impression and the points of choosing an engagement ring in an easy-to-understand manner.
Does the number of carats change the impression of an engagement ring?
A carat is a unit that represents the weight of a gemstone, and 1 carat is determined to be 0.2 g. Depending on the Cut and design of the diamond, the appearance of two 0.3 carat diamond may differ. However, there are some general guidelines: a 0.3 carat diamond size is about 4.3 mm, and a 1 carat size is about 6.5 mm. The size difference is about 1.5 times, but this slight difference in size significantly changes the actual appearance of the diamond. That is why we can say that many people are particular about carat number.
What is the average carat size and price for an engagement ring?
The Carat is also a factor that determines the grade and price of diamonds, and the larger the carat number, the higher the price. Therefore, we will explain the average carat number and price of engagement rings, which are essential when considering the budget.
The Average Carat Size for Engagement Rings
Based on a survey study that we have done, the average carat size of an engagement ring diamond is between 0.2 and 0.4 carats. The most popular carat size that people choose is about 0.3 carats. The reason for its popularity is due to the abundance of designs for a 0.3-carat diamond. Unlike a big diamond, a small diamond is lighter in weight and require lesser support to hold it in place, giving the jeweler more options for unique designs.
Price of Engagement Rings
In the past, the price of engagement rings would be three months' worth of the men's salary due to the influence of TV commercials. However, over the past ten years, it has averaged about SGD 3,000. Bridal jewellery brands can choose an engagement ring of around 0.3 carats from a wide variety of designs. Most women ask for an engagement ring that is priced between SGD2,000 to 3,000, which is lower than the amount purchased as they did not want the men to be burdened by the price of the engagement ring. On the other hand, most men felt like women want an expensive ring and would do their best to fulfil that wish.
Not just Carat! The 4Cs that determines the price of diamonds
When deciding the price of diamonds, not only Carat but the other three C's such as Clarity, Cut, and Color is used as international standards.
Clarity is the degree of transparency of a diamond expressed in 11 levels. The Cut is an evaluation of the shape of the polished diamond in five stages. Since the diamond changes its shine depending on the Cut, polishing technology is also an important criterion. The highest quality is rated Excellent. And the Color that shows the hue is 23 grades, and the closer to colourless and transparent, the higher the grade. Many people do not care about the other 3Cs as they are invisible to the naked eye. In this way, even with large carats, it is possible to select a reasonable price by lowering other grades.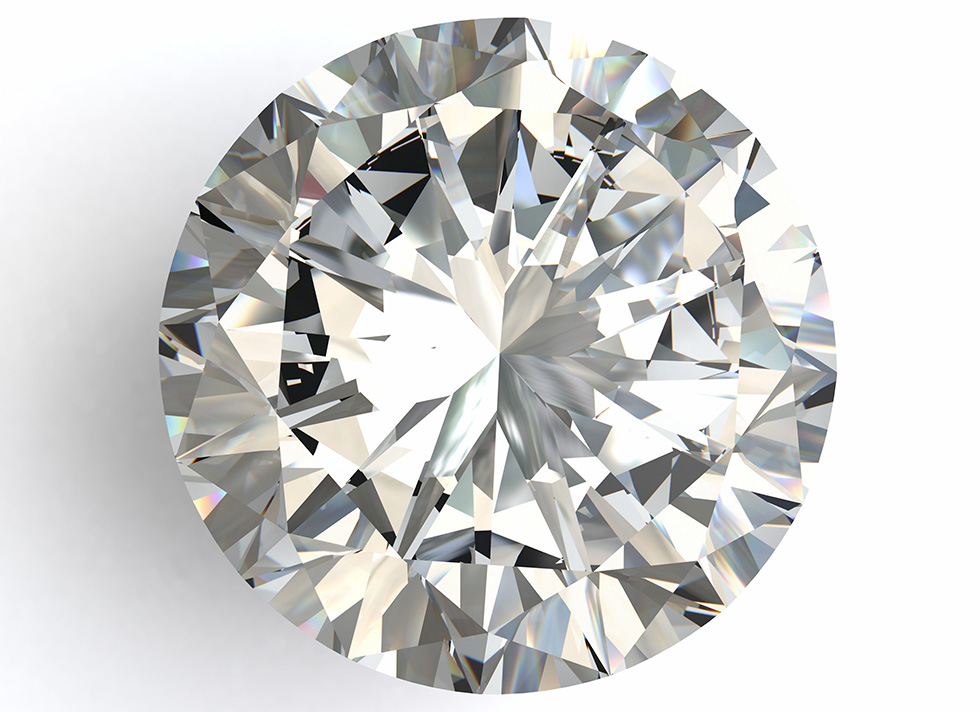 5 Points to Take Note (Other than Carat) for Your Proposal to be Successful
If you choose a diamond engagement ring based only on the number of carats and other grades, you may make an unexpected mistake. A proposal is only successful if the woman likes the engagement ring. Here are five key points for choosing an engagement ring that will not fail.
Knowing the Likes and Dislikes of Your Beloved
Just like fashion clothing, rings have certain designs that are fashionably trending in society so do take note if your beloved follows these fashion trends or prefer classic and timeless designs. The engagement ring is a precious memory that is meant to worn for a lifetime, hence it is crucial for the woman to like the design of the ring. Moreover, the man will be disappointed if the woman accepts the proposal but would not wear the engagement as she finds it too tacky, gaudy, or simple for her taste. That is why it is important to know the woman's taste in fashion before choosing an engagement ring. Take note of her daily fashion sense, her accessories and choice of clothing. If that is too difficult, you could ask her friends but be cautious as it may ruin the surprise proposal that you have for her.
Know the relationship between budget and design
It is important to know that there is a close relationship between ring design and diamond size. For example, women who like luxury are more likely to like a solitaire ring. This design is extravagant with only one big diamond in the center of the ring, so a diamond of 0.7 carat or more is recommended. For women who like simple or cute designs, we recommend the melee type design with a diamond of 0.3 carat or less.
Determine your budget
When choosing an engagement ring, it is important not only to design and size, but also to make a solid budget decision. If the budget is vague, it will be difficult to narrow down which ring to choose. But you also need to know what budget you can buy and what kind of engagement ring you can buy. In that case, it can be said that one of the effective means is to check the price, design, and size of the diamond on the catalog or the Internet. Then, make sure you have a good budget and consult with a jewellery shop staff member so that you will be more likely to receive satisfying advice.
Look through many different designs
Once you've decided on a budget, go to a jewellery shop, tell us your budget, the size of your diamond, your design, and etc. At that time, it is important to talk about popular designs and what designs you can purchase if you increase the budget and be shown as many rings as possible. Because, by doing so, you will be able to grasp various differences such as diamond and ring design, and it will be easier to choose.
Plan out your time
It may take a considerable number of days or even months for a customized engagement ring to reach you after it is ordered. It may take up to two months even for a semi-custom type where you choose the frame and diamond to make. If the date you want to propose is decided, such as the anniversary of the two of you or the birthday of the woman, you need to decide the schedule assuming that the ring selection may not proceed as planned. Therefore, it is important to proceed with ring selection with as much margin as possible rather than at the last minute.
Our recommendation? Of course, the 1 Carat diamond!
Even if the budget is tight, it is a once-in-a-lifetime memory item. I think there are many men who want to impress with a ring that is as luxurious as possible and beyond her imagination. In that case I would recommend a 1 carat diamond engagement ring. Even women who aren't so interested in diamonds should know how valuable a carat diamond is. In addition, married women may know more value. If you have a budget, this is a surprise I would recommend.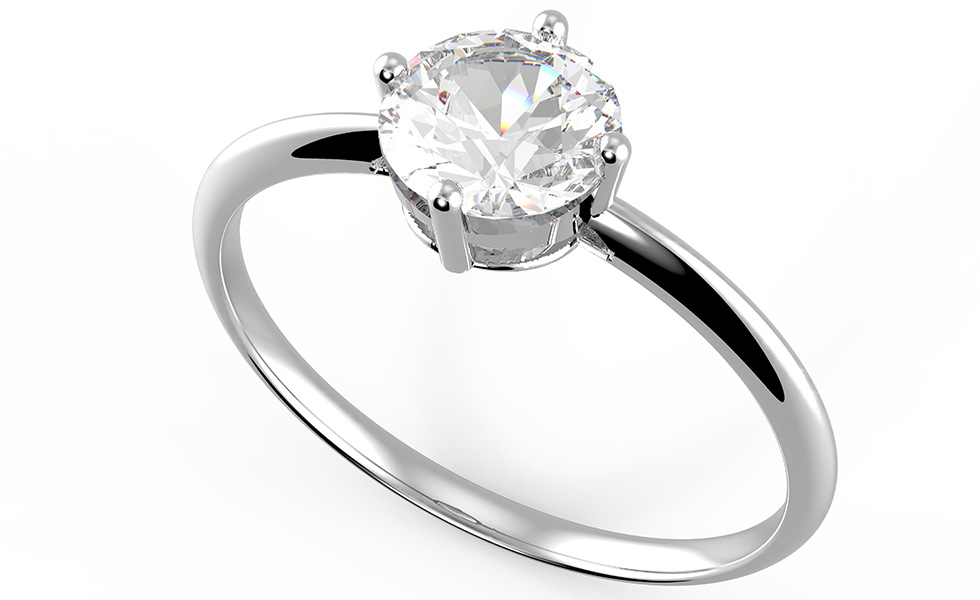 Understand the difference in carat number and choose an engagement ring
Understanding the differences in carat numbers can be extremely helpful in choosing a diamond ring with as many carats as you can and within your budget and her preferred ring. As a result, she is more likely to choose an engagement ring that will please her. However, for that reason, it is important to choose a jewellery shop that will consult with you when purchasing an engagement ring. With VENUS TEARS, you can feel free to consult and we offer high-quality diamonds at a low price, so it is recommended as a shop to choose an engagement ring that will impress her within your budget.
Store Information
VENUS TEARS <Wisma Atria>
435 Orchard Road, #B1-28 Wisma Atria,
Singapore 238877
Tel: +65 6694 1663
VENUS TEARS <JEM>
50 Jurong Gateway Road, JEM #01-54,
Singapore 608549
Tel: +65 6659 6100
VENUS TEARS <Tampines1>
10 Tampines Central 1, Tampines1 #01-35,
Singapore 529536
Tel: +65 6481 2042
VENUS TEARS <Bugis Junction>
200 Victoria Street, Bugis Junction #01-22/22A,
Singapore 188021
Tel: +65 6250 9962
VENUS TEARS <AMK Hub>
53 Ang Mo Kio Avenue 3,   AMK Hub #B1-70
Tel: +65 6481-8943