Milk and Strawberry, the bridal ring collection that comes with pink diamond. Pink diamonds are a rare product of nature and it is said to be found only in every 200,000 diamonds. The bright pink color of this rare diamond is a perfect choice to celebrate the miraculous meeting and love of the two.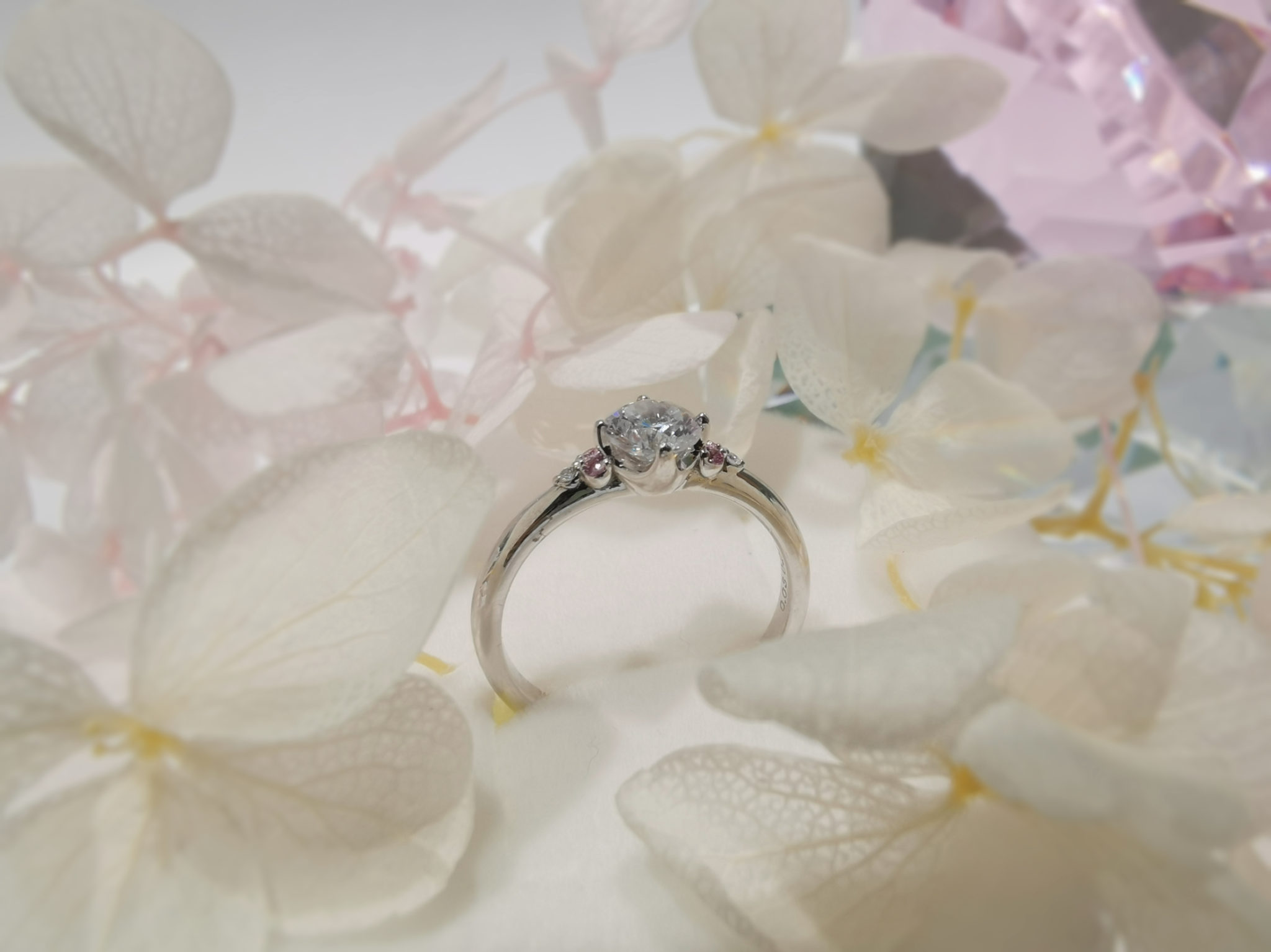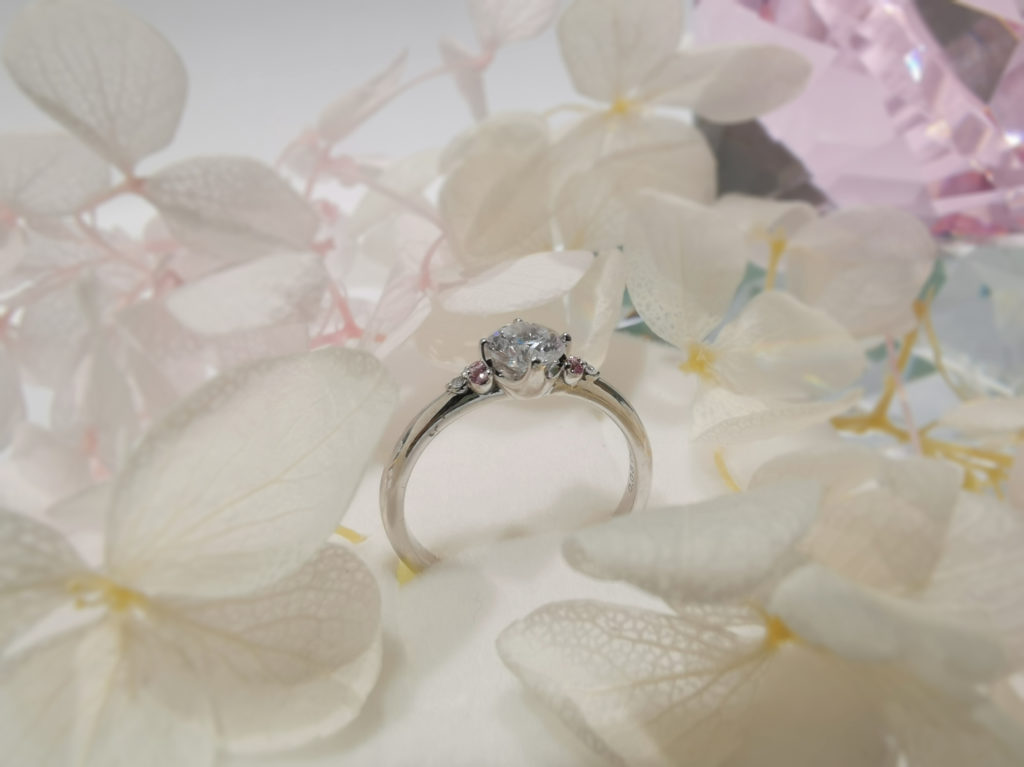 A pink diamond engagement ring speaks volumes about beauty, rarity and mystery of your love. The name of this engagement ring is "HORA", also known as "TIME".  The time you spend with your true love is a times that's never wasted. Time will have no meaning if you are in love.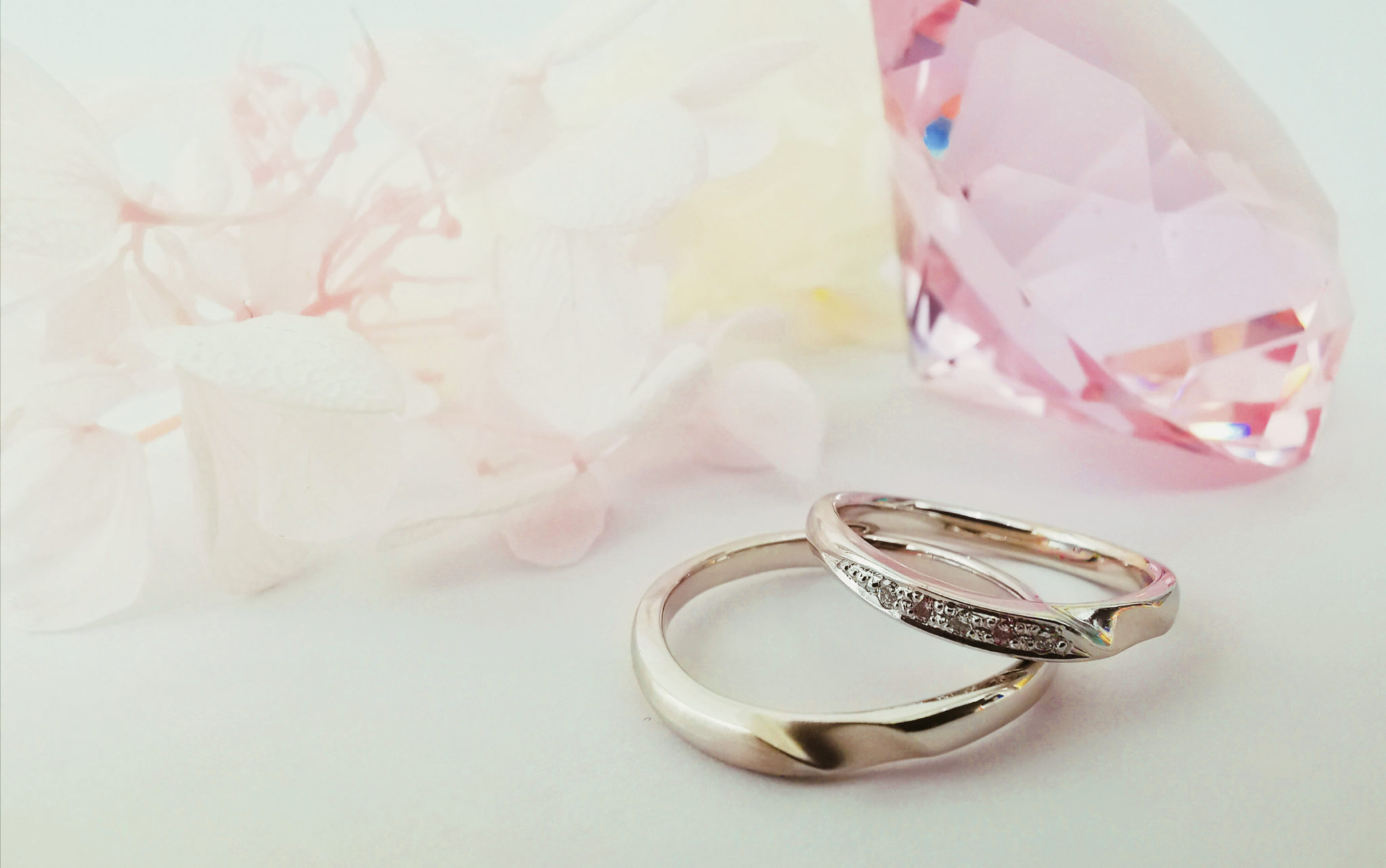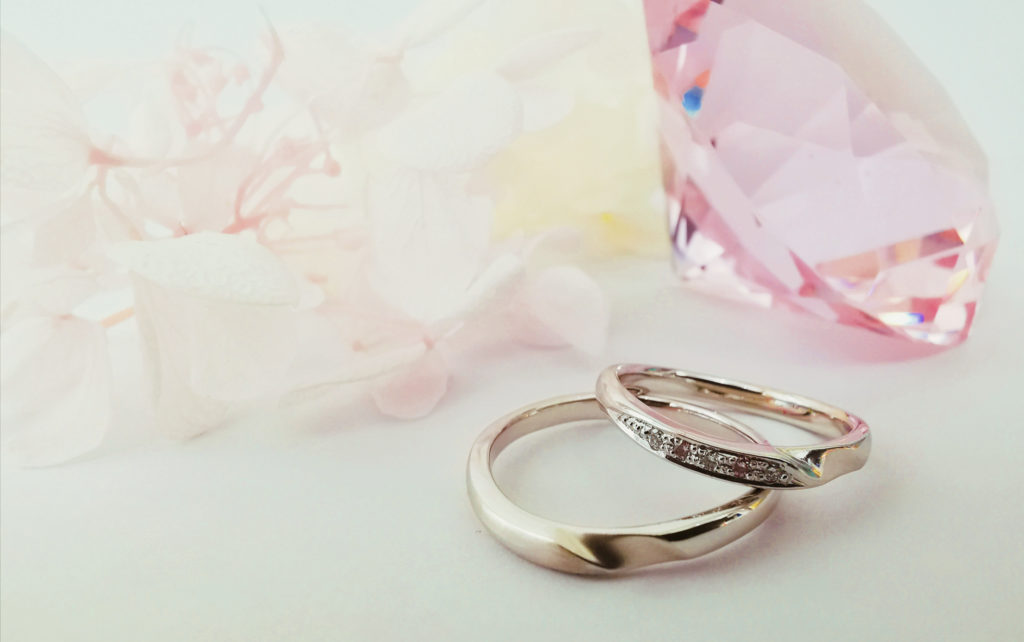 Wearing pink diamond ring with confidence, knowing that your wedding will be flawless and your marriage full of pleasant surprises. Be it uphill or downhill,  with this glorious way to walk together hand in hand. This is "La Distance", the symbolization of this pair of marriage band.