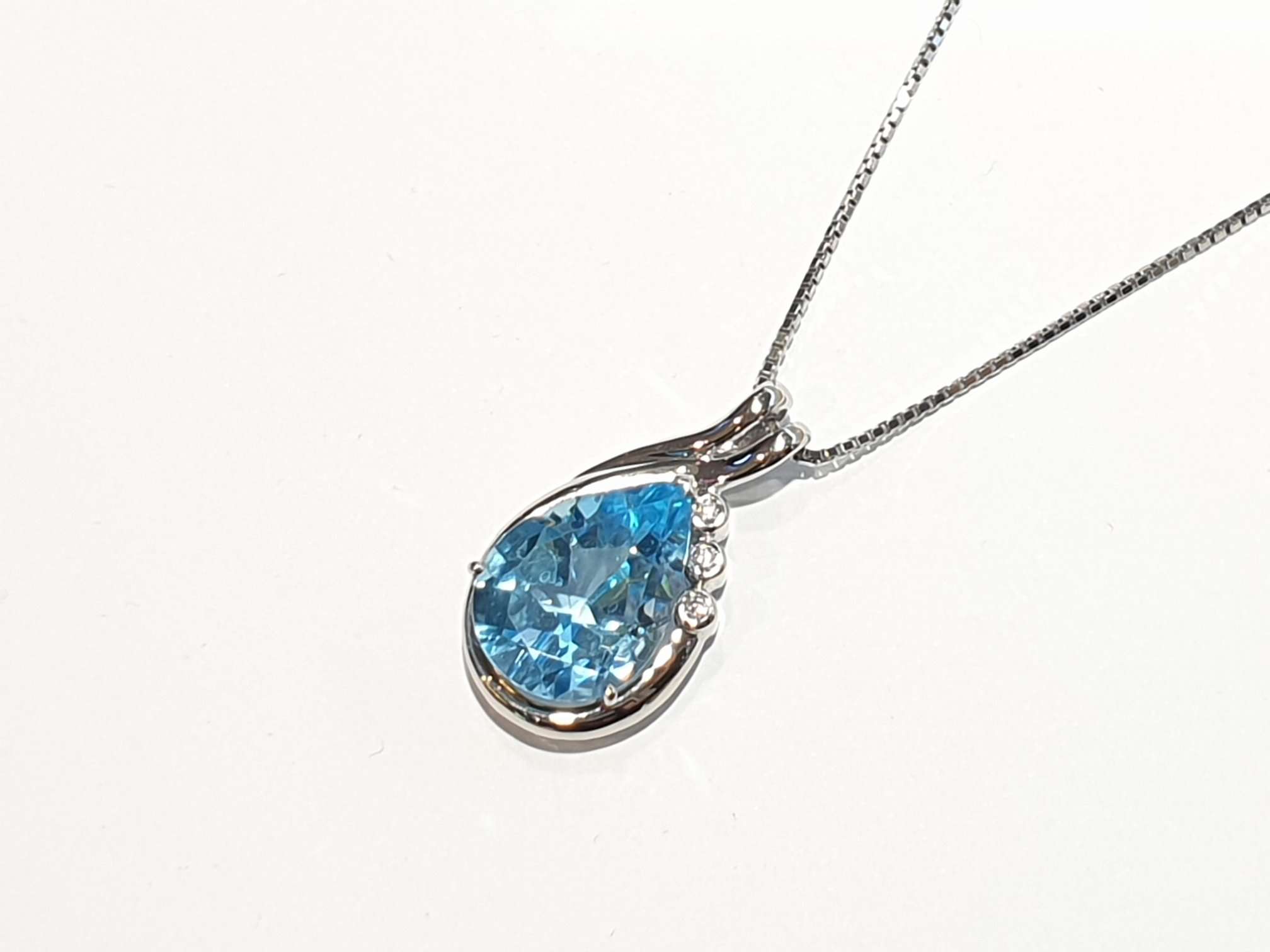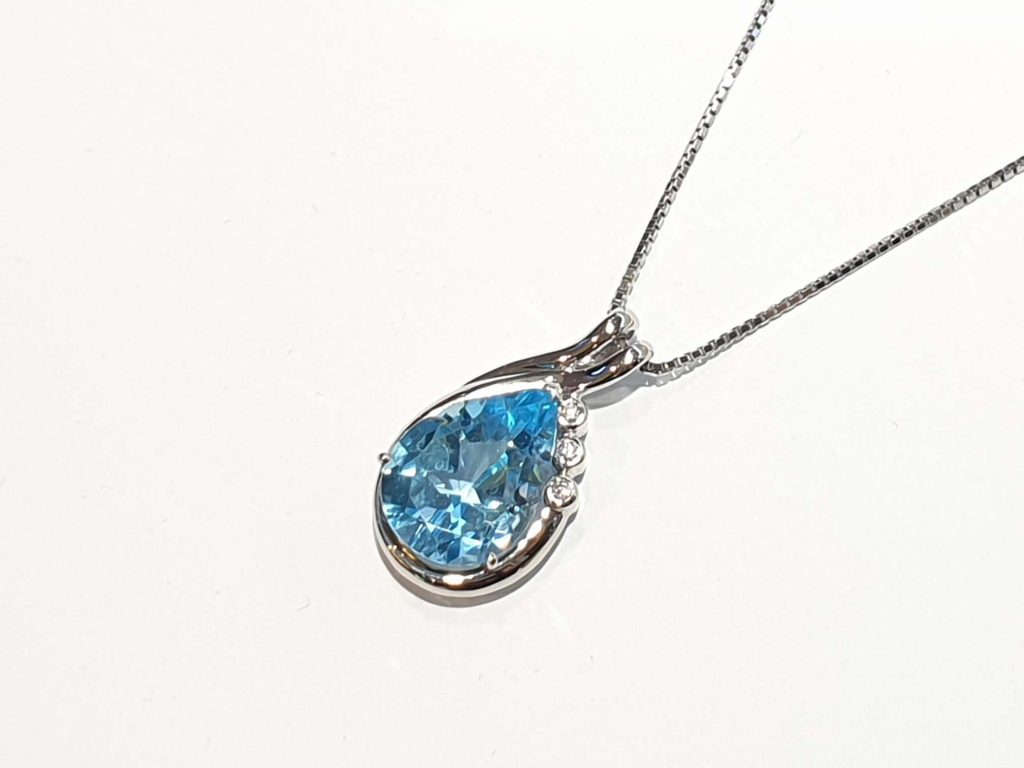 A necklace that brings you clean, clear energy just like beautiful clear winter sky in December. Blue Topaz is the birthstone for December babies, representing love and loyalty. The ancient Greeks believed the stone gave them strength and in Europe during the Renaissance people thought it could break magic spells and dispel anger.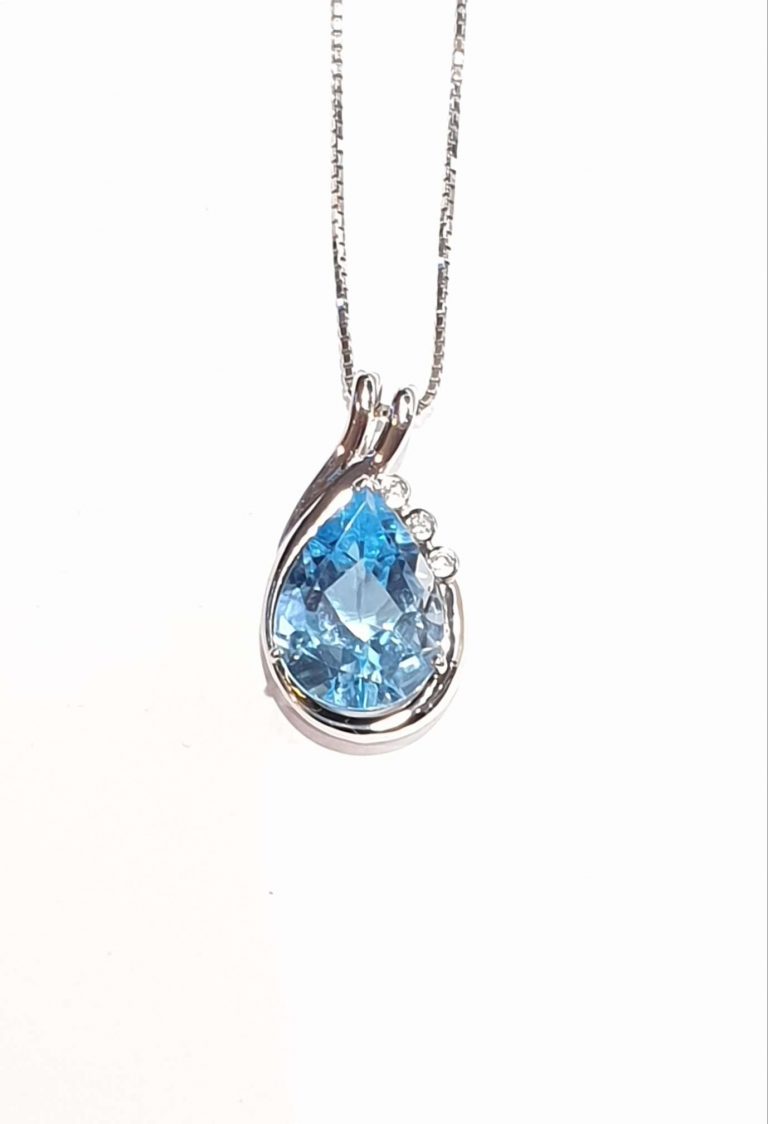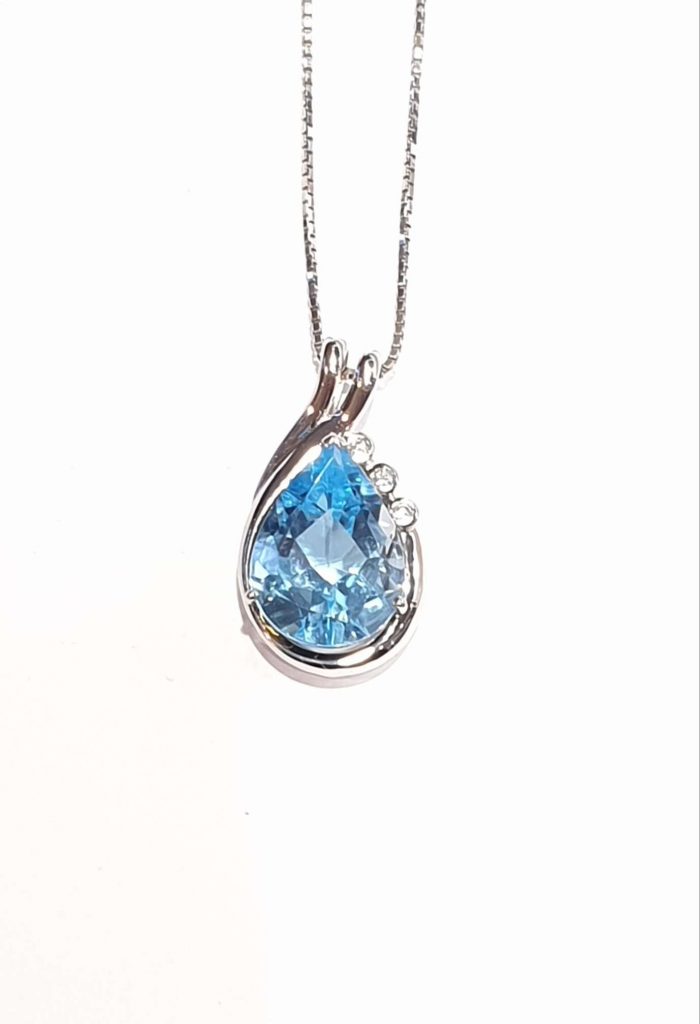 There are many astrological benefits of wearing a Blue Topaz. Some of the most famous ones are :
Blue Topaz helps in improving communication and self-expression of people. So it is recommended for those who are weak in articulating their thoughts.
Blue is a very calming colour and is also the colour for throat chakra so people wear it around the neck.
It helps in providing inner peace, mental stability and balances the Thyroid gland.
It has distinct energy for strengthening psychic gifts, so it helps in improving and amplifying the gifts that you already possess.
It has the ability to get tuned with the angels of truth and wisdom very easily. So, it helps during meditation to connect with your inner self.
It has excellent healing qualities for the neck and throat area which helps in ailing many throat related problems.
It is said that they are very useful for travellers, businessmen, salesmen for protecting them from danger and homesickness.
It is useful in removing bad omens, calming anger and healing poor vision.
Its vibration helps in uniting body and mind with the soul.
It is a proven good stone for writers because it helps in expressing oneself in a better way.
All these points clearly state that a Blue Topaz is a very useful gemstone. These are only a few astrological benefits that we have stated. In reality, there are about hundreds of more benefits of wearing a Blue Topaz. A gemstone doesn't harm you in any way, but it is best to get a recommendation from a learned person before wearing a gemstone so that you can maximize the benefits that are already associated with that particular stone.
Our unique 12.66ct Blue Topaz Pendant comes with 0.06ct side diamonds and made in Platinum 900 material, known to be resistant to tarnishing. With a certificate to prove its authenticity, get it now before our shop close down for good! See you soon!
VENUS TEARS at AMK Hub is specialized in fashion jewellery, you may want to look for Akoya pearl, South sea pearl, Precious gems, and unique Japanese jewellery. Please drop by to VENUS TEARS AMK hub to find out more!
53 Ang Mo Kio Avenue 3 #B1-70 AMK Hub, Singapore 569933.
The nearest MRT station will be at Ang Mo Kio (NSL).