K.UNO was founded in 1981 and has grown into the largest custom-made jewelry company in Japan. Since starting the business, K.UNO has developed its system, which is unique and consistent, to offer design, production and sales to meet a variety of needs and requests from customers. With artisanal craftsmanship of Japanese craftspersons with dexterous skills, their diligent work and expertise have created the finest Japanese pieces that are calculated to embrace beauty and wear comfortably.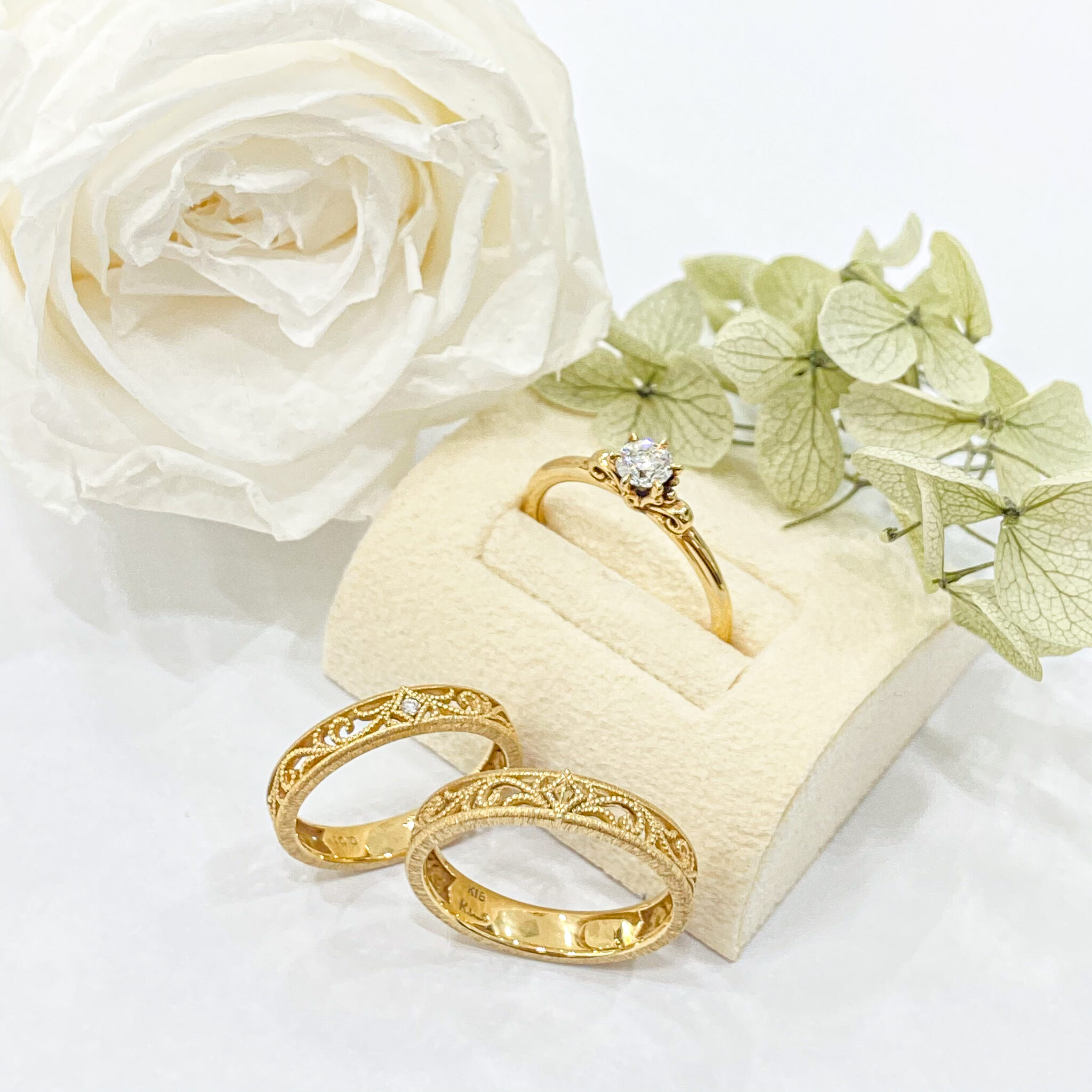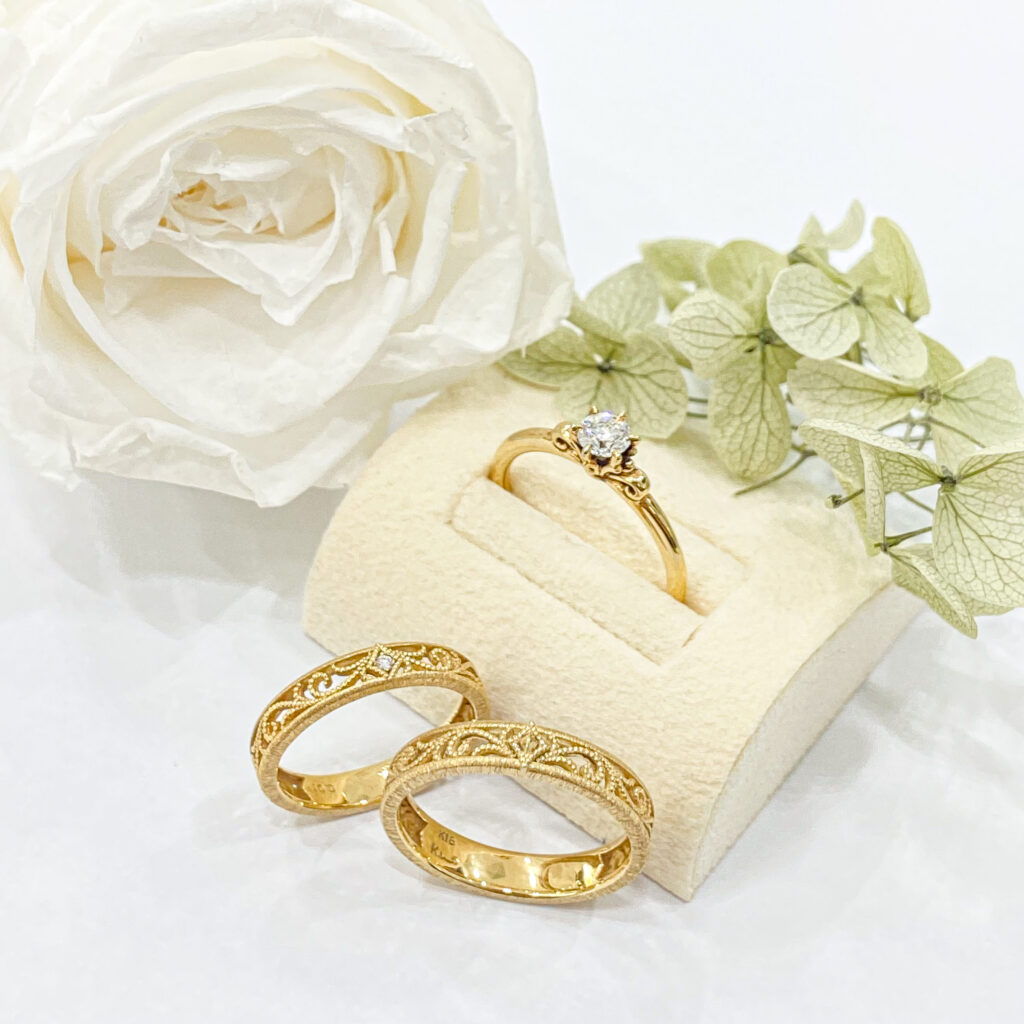 The designs of K.UNO are rooted in respect for nature: strength, gentleness and beauty.
Japanese ukiyo-e, which played a significant role in the development of Art Nouveau, expresses the magnificence and beauty of nature as art and has great impacts on western countries. Such a high sense of aesthetics and exquisiteness and unique culture are rooted in Japan.

More than 50 designers pursue their crafts at K.UNO. They offer an enormous variety of designs to meet customers' requests. Consulting with customers diligently and drawing designs right in front of the customers, they produce more than 40,000 designs each year. K.UNO designs are drawn from each customer's unique concepts and thoughts and given shape by the designer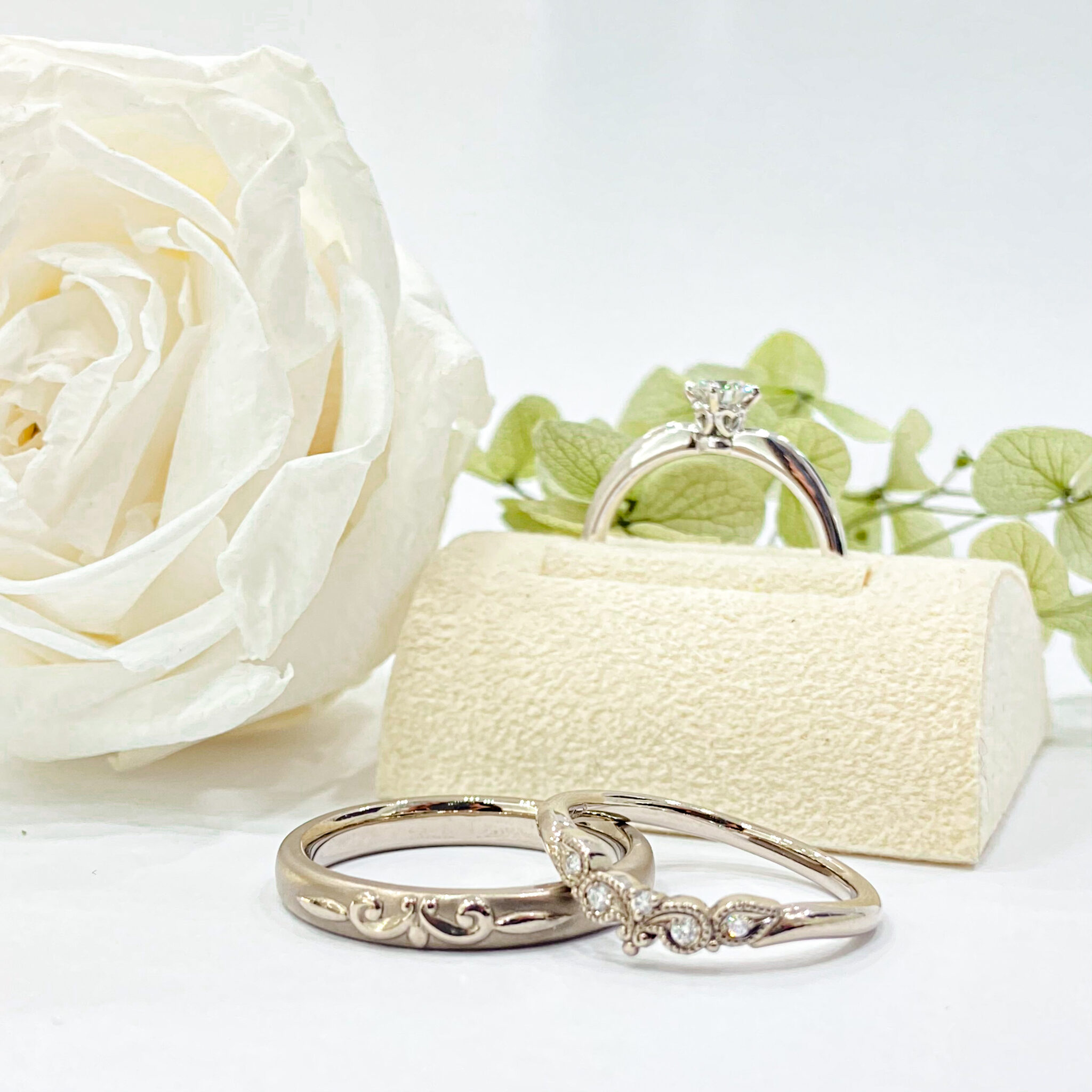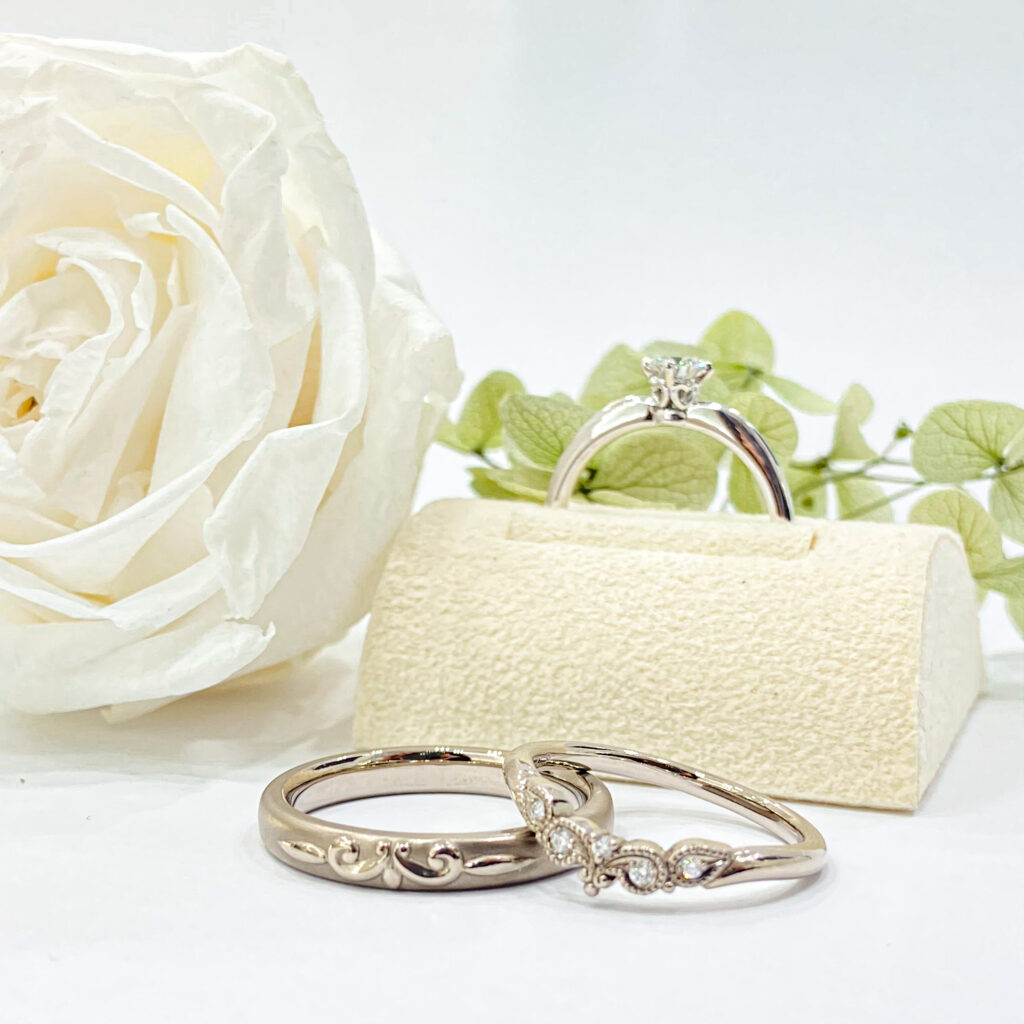 One hundred and fifty craftspersons with expert craftsmanship
For over 40 years, K.UNO has produced a variety of custom-designed jewelry. Corresponding to the requests of Japanese customers with high standards, both appreciation for traditional techniques and innovative technologies come alive at the atelier.

To meet our customer's requests, all facets of jewelry making are conducted at our atelier in Japan by Japanese craftspersons with dexterous skills. Currently, more than 180 craftspersons, the largest in number in Japan, strive to make special pieces for customers. Because we want our customers to wear our pieces of jewelry for a lifetime, most of our shops are attached to small ateliers and are able to offer to repolish, resizing and checking gemstones that are fee-free and warranted for a lifetime. Both the quality of high jewelry making and consideration for customers are qualities of K.UNO artisanship.

Check out our website : https://venus-tears.sg/reserve
Staff Blog : https://venus-tears.sg/blog/
Follow us on Facebook :https://www.facebook.com/VenusTears.jp/
Follow us on Instagram : https://instagram.com/venustears/
Any Inquiry do drop us a message by WhatsApp: 8553 8363, We shall assist you further. VENUS TEARS Facebook page and Instagram are available!
All VENUS TEARS bridal concept stores are located at Wisma Atria, Jem, Bugis Junction, Tampines 1, Just a walking distance of about 5min walk from Orchard MRT, Jurong East MRT, Bugis MRT and Tampines MRT.