The rare diamond of pink color is a perfect choice for celebrating the miraculous meeting and love of two people. Finding a soul mate is very rare, and so are pink diamonds. Compared with white diamonds, pink diamonds can be dramatically more valuable. Pink diamonds are one of the rarest among all sorts of colored stones. Because of how exquisitely it is that makes it so difficult to find a natural pink diamond in the market, but don't worry, now you are able to get the sweet natural pink diamond engagement rings and wedding bands at Venus Tear's bridal stores.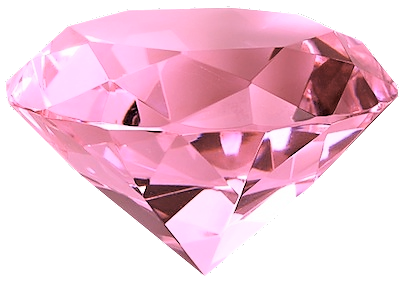 The Mystery of the Earth:"One in 200,000″
Pink diamonds are a type of diamond that has the exact same elements as common diamonds with the exception that they also exhibit a unique pink color. The source of their pink color is considered a phenomenon in the gemological world, which has attributed it's color to enormous additional pressure that these diamonds undergo during their formation. Pink diamonds belong to a subcategory of diamonds called fancy color diamonds, which is the generic name for all diamonds that exhibit any sort of color. Do you know how rare natural pink diamonds are? The natural pink color is said to be found only in 1 out of every 200,000 diamonds. So it's a very rare find in most normal jewelry shops. But here in Venus Tears, we carry these natural pink diamonds in a wide range of designs, from wedding bands to engagement rings.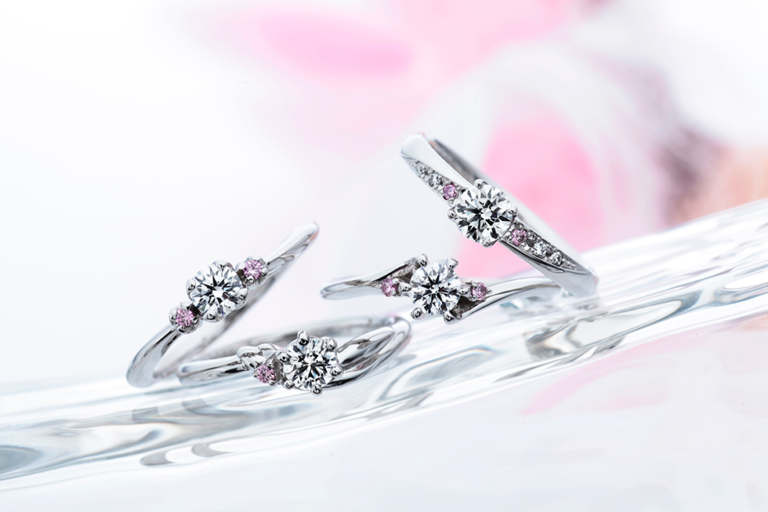 Just like this design, the engagement ring comes with a pink diamond on each side of the white diamond. Enhancing it's look, turning a simple design sweet and elegant. The wedding band features a single pink diamond and with white diamonds, representing unique and everlasting sweet love. Milk & Strawberry collection is a natural pink diamond collection, there is a varied choice of designs of wedding bands and engagement rings with extremely Japanese fine craft that you can design the engagement ring with different carat sizes and quality diamonds, ring materials.
A majority of VENUS TEARS Japanese bridal ring brands come with complimentary engraving services which is a lovely & ultimate way to make your ring feel like it's truly your very own & turning it into a treasured keepsake!
Check out our website : https://venus-tears.sg/reserve
Staff Blog : https://venus-tears.sg/blog/
Follow us on Facebook : https://www.facebook.com/VenusTears.jp/
Follow us on Instagram : https://instagram.com/venustears/
Any Inquiry do drop us a message by WhatsApp: 8553 8363, We shall assist you further. VENUS TEARS Facebook page and Instagram are available!
All VENUS TEARS bridal concept stores are located at Bugis Junction , Wisma Atria, Tampines 1 and Jem. Just a walking distance of about 5min walk from Orchard MRT, Jurong East MRT, Bugis MRT and Tampines MRT.