Do you have metal sensitivity? Do certain earrings leave your lobes red and sore?
What about red marks and rashes left from necklaces and rings? If you answered yes, you might be allergic to the metal nickel, one of the most common skin allergies to a metal with as many as one in five people being allergic.
Nickel is used in the base metal of costume/fashion jewelry and then plated with silver or gold. When people think they're allergic to gold or fine jewelry, nickel is almost always to blame. The irritation will show up right where the jewelry made contact with your skin and can develop out of nowhere at any age. Although allergy to metals other than nickel could be possible, it's extremely rare.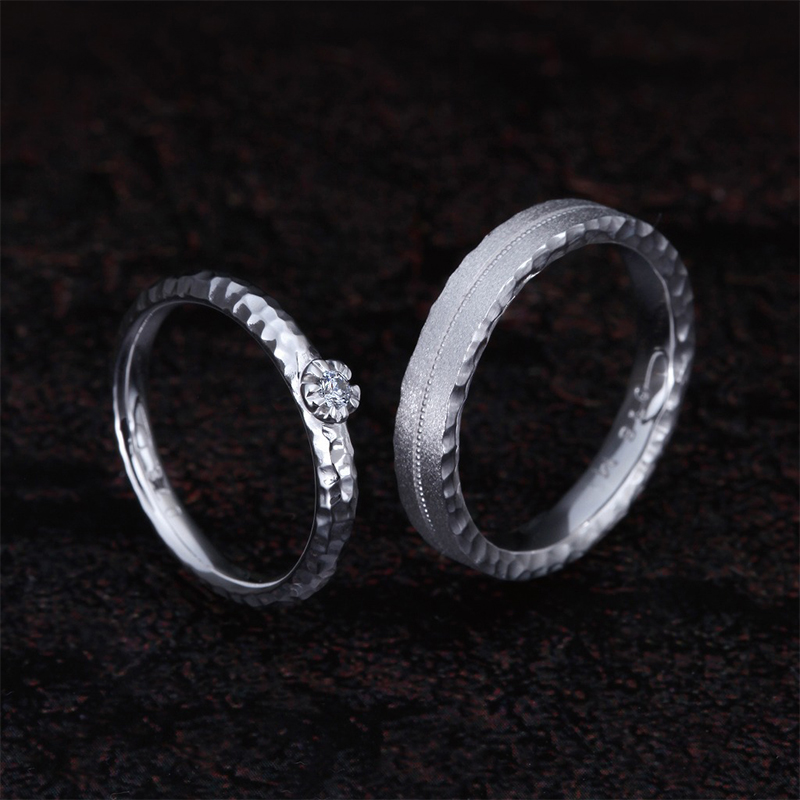 What metals are hypoallergenic?
Platinum and palladium are both hypoallergenic jewelry-grade precious metals. Platinum is a durable metal in a sleek, silver hue that will never tarnish or corrode. Palladium is naturally white with a soft grey tint and is smoother and more malleable than gold. 18- 24 karat golds can also be a good option, as they contain little to no alloys. An alloy is a metal created by combining two or more metals.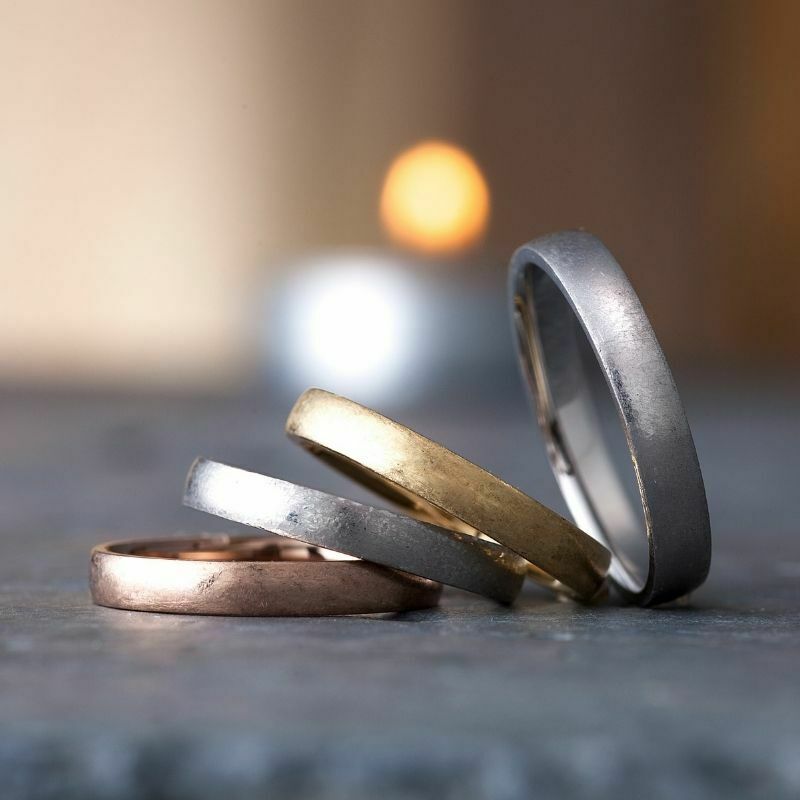 Hypoallergenic Rings – Platinum
You're probably familiar with platinum, the oft-name dropped highly valued metal used in luxury fine jewelry, but most don't know that it's great for sensitive skin. A "noble metal" because resistant to corrosion and does not change color over time, platinum also resists tarnishing and oxidizing. Simply put: it's hard to dull its shine or damage its beauty. Beyond good looks, platinum is super durable and perfect for active lifestyles.
Hypoallergenic Rings – Palladium
Palladium is like platinum's less mainstream counterpart. Still relatively unknown, palladium has the purity and bright tone of platinum but is less dense, lighter, and more budget-friendly. Not only will the white metal not tarnish, but it also won't irritate temperamental skin. Bonus points for jewelry designers like us, because of its malleability, palladium is a dream for creating elaborate metal work and because it's lightweight, it's great for setting large gemstones like diamonds, sapphires, and rubies.
VENUS TEARS bridal concept stores are located at Wisma Atria, Jem, Bugis Junction & Tampines 1. Just a walking distance of about 5 mins walk from Orchard MRT, Jurong East MRT, Bugis MRT, and Tampines MRT. Please click the "RESERVE" page and select the branch in Singapore to make an appointment with us.
Feel free to inquire with us through WhatsApp. VENUS TEARS WhatsApp: 8518 4875 and Facebook page is available too! We are looking forward to seeing you!
Check out our website : https://venus-tears.sg
Staff Blog : https://venus-tears.sg/blog/
Follow us on Facebook :https://www.facebook.com/VenusTears.jp/
Follow us on Instagram : https://instagram.com/venustears/
All VENUS TEARS bridal and fashion shops locations are shown below:
Wisma Atria Outlet
435 Orchard Road, #B1-28 Wisma Atria,
Singapore 238877
Tel : 6694-1663
Bugis Junction Outlet
Bugis Junction #01-22/22A, 200 Victoria Street,
Singapore 188021
Tel : 6250-9962
Jem Outlet
50 Jurong Gateway Road, JEM #01-54,
SINGAPORE 608549
Tel : 6659-6100
TAMPINES ONE Outlet
10 Tampines Central 1, Tampines One #01-35
SINGAPORE 529536
Tel : 6481-2042