The most important component of an engagement ring is the mounting (or setting), because it influences the ring's design. Here's a quick exploration to help you understand what's as you begin shopping for the perfect ring.
Interwoven shoulders add beauty to any ring design. Plain, or diamond set, two strands overlap in a roped or plaited effect. An example appears in our picture below.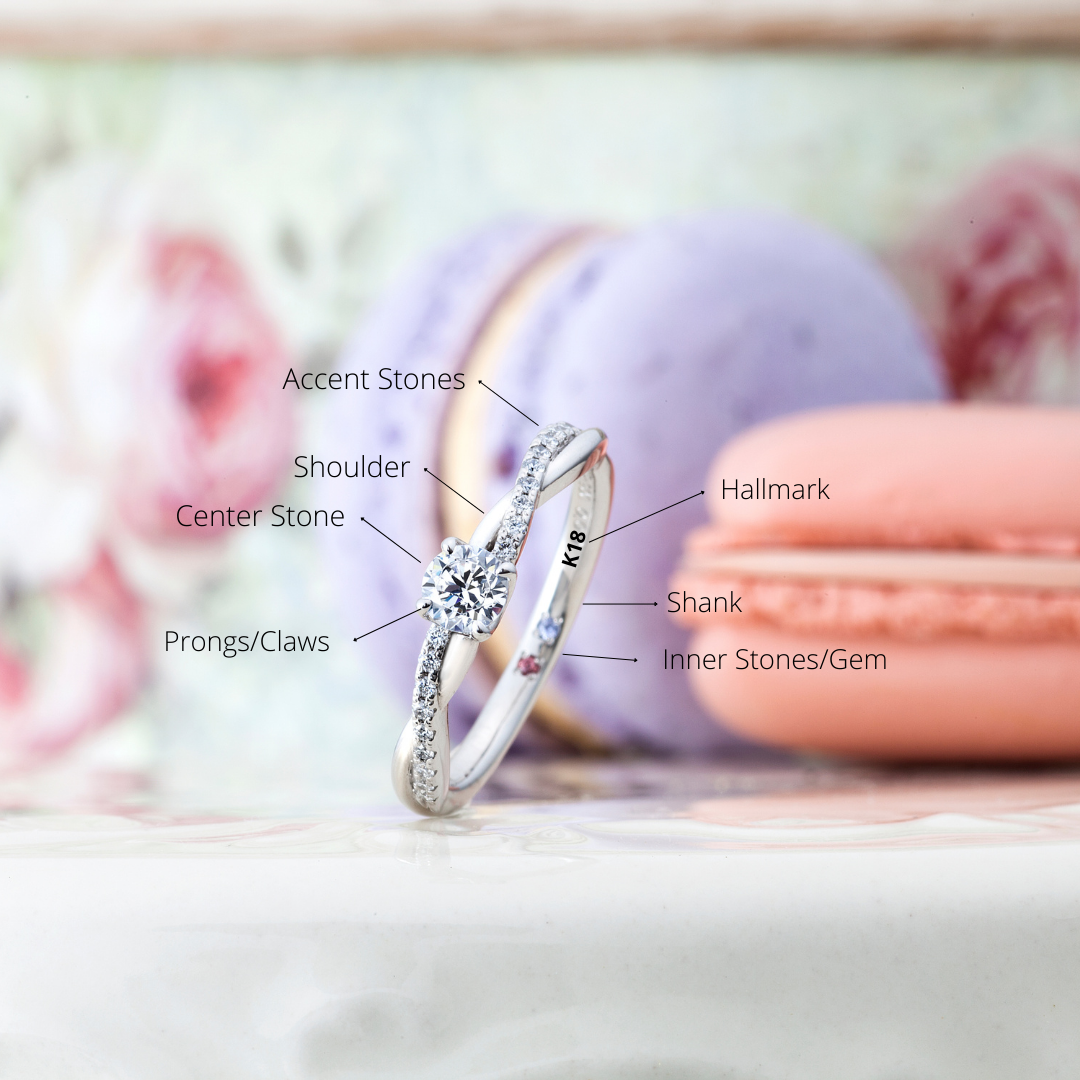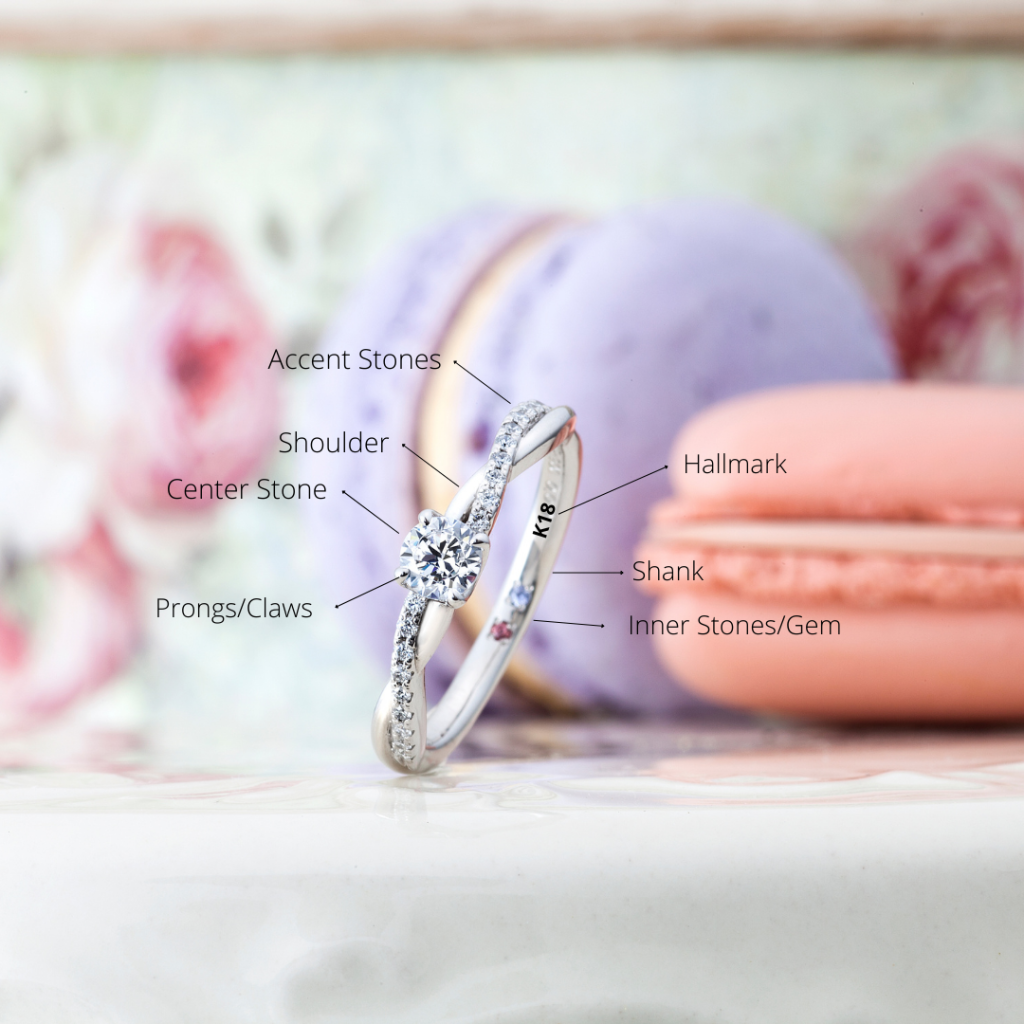 The band or shank of an engagement ring wraps around the engagement ring finger. In fact, most shanks have a specific cross-section. We call this the profile of the ring. Ring profiles include the Barrel or Flat shape.

The birthstone is the stone of destiny. It adds intimacy and uniqueness to your rings and creates a stronger bond in the relationship.
Birthstones are gems that are associated with a birth month, each stone has a unique meaning and significance. They are part of modern society and since ancient times. It is widely believed that wearing your birthstone is a symbol of wellness and good fortune.
Since your ring will be worn for a lifetime, we pursue a gentle fit on the finger in addition to diamond brilliance and ring design. We carefully polish each ring to achieve a smooth feel and reduce any sense of discomfort when slipping it on.
VENUS TEARS is a Cosmopolitan Bridal Jewelry Brand from Japan. We have a variety of engagement rings and wedding bands. Moreover, we can offer GIA certified/high-quality diamonds at affordable prices for your ideal gradings of diamonds. For making a reservation, please click the page "RESERVE" and select the branch in Singapore, which is at our Bugis Junction, JEM, Tampines, Wisma Atria. Please feel free to contact us. We are looking forward to seeing you!
A majority of VENUS TEARS Japanese bridal ring brands come with complimentary engraving services which is a lovely & ultimate way to make your ring feel like it's truly your very own & turning it into a treasured keepsake!
Check out our website : https://venus-tears.sg/reserve
Staff Blog : https://venus-tears.sg/blog/
Follow us on Facebook : https://www.facebook.com/VenusTears.jp/
Follow us on Instagram : https://instagram.com/venustears/
Any Inquiry do drop us a message by WhatsApp 8518 4875, We shall assist you further. VENUS TEARS Facebook page and Instagram are available!
All VENUS TEARS bridal concept stores are located at Bugis Junction , Wisma Atria, Tampines 1 and Jem. Just a walking distance of about 5min walk from Orchard MRT, Jurong East MRT, Bugis MRT and Tampines MRT.