Included feelings
The most alluring Diamond in the world that symbolizes Eternal Love
Women from all over the world adores Pink Diamonds.
Elegant, Sweet, Pretty – These are what describes Natural Pink Diamonds.
The rarity of this dazzling beauty simply makes it even more enticing.
Shining as brightly as Stars in the night sky,
Pink Diamond entwines the fate of two destined lovers,
becoming your symbol and proof of love.
Celebrate your love with "The World's Sweetest Eternal Brilliance"
Women from all over the world adores Pink Diamonds. Elegant, Sweet, Pretty – These are what describes Natural Pink Diamonds. The rarity of this dazzling beauty simply makes it even more enticing. Shining as brightly as Stars in the night sky, Pink Diamond entwines the fate of two destined lovers, becoming your symbol and proof of love. Celebrate your love with "The World's Sweetest Eternal Brilliance"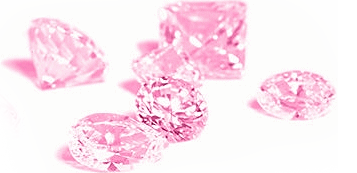 About Pink Diamond
The Miraculous meeting with your Destined Lover, A Proof of Eternal Love
Natural Pink Diamonds has been loved by women all over the world. It has not been subjected to any artificial color change, and is also known as "A Symbol of Destiny" because of its immense rarity. Even in the Argyle mine in Australia, which accounts for the highest production of Natural Pink Diamonds across the world, its mined volume has been decreasing over the years, which means an increase in scarcity. Amongst the calculation of all diamonds, the probability of encountering a Pink Diamonds has been estimated as "1 in every 200,000 diamonds". MILK & Strawberry's "Natural Pink Diamonds" are a representation of "Two Destined Lovers".
Pink Diamond Quality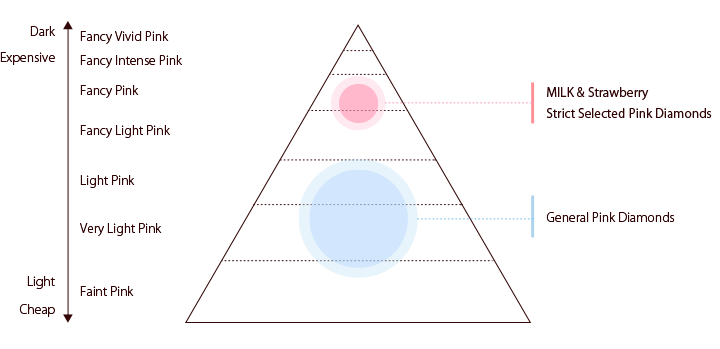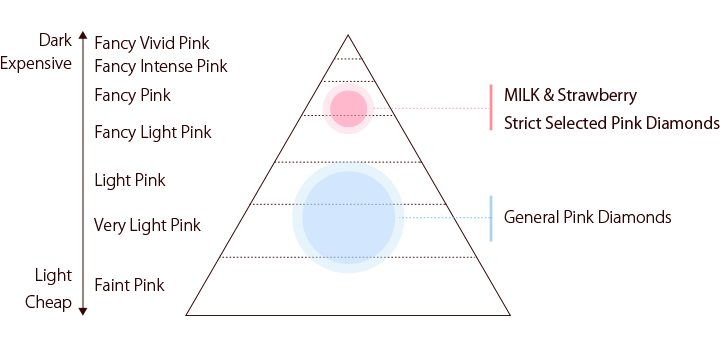 Every single piece of "Natural Pink Diamond" in MILK & Strawberry has gone through a very strict selection procedure. A careful selection that only diamonds with the most outstanding Color & Brilliance may pass, despite its scarcity, so its radiance may shine forever – like your everlasting happiness.