Wide Variety Of Platinum Rings
Platinum is widely used as a material for jewelry such as engagement rings and wedding rings. At Venus Tears, we also offer a wide variety of platinum ring option. Platinum attracts many people with its delicate brilliance and beauty, but for what reason is it used for engagement rings? Here, we will explain why platinum is often used for engagement rings and the appeal of platinum engagement rings.
Deterioration/Discoloration Resistant
Platinum has excellent durability and is resistant to wear, and there is hardly any change, such as discoloration over time. Even if you wear it daily, you don't have to worry about deterioration or discoloration due to sweat, chlorine, sulphur, or bleach. High-purity platinum keeps a beautiful shine that never fades, so it can be said to be the best metal as an eternal promised ring.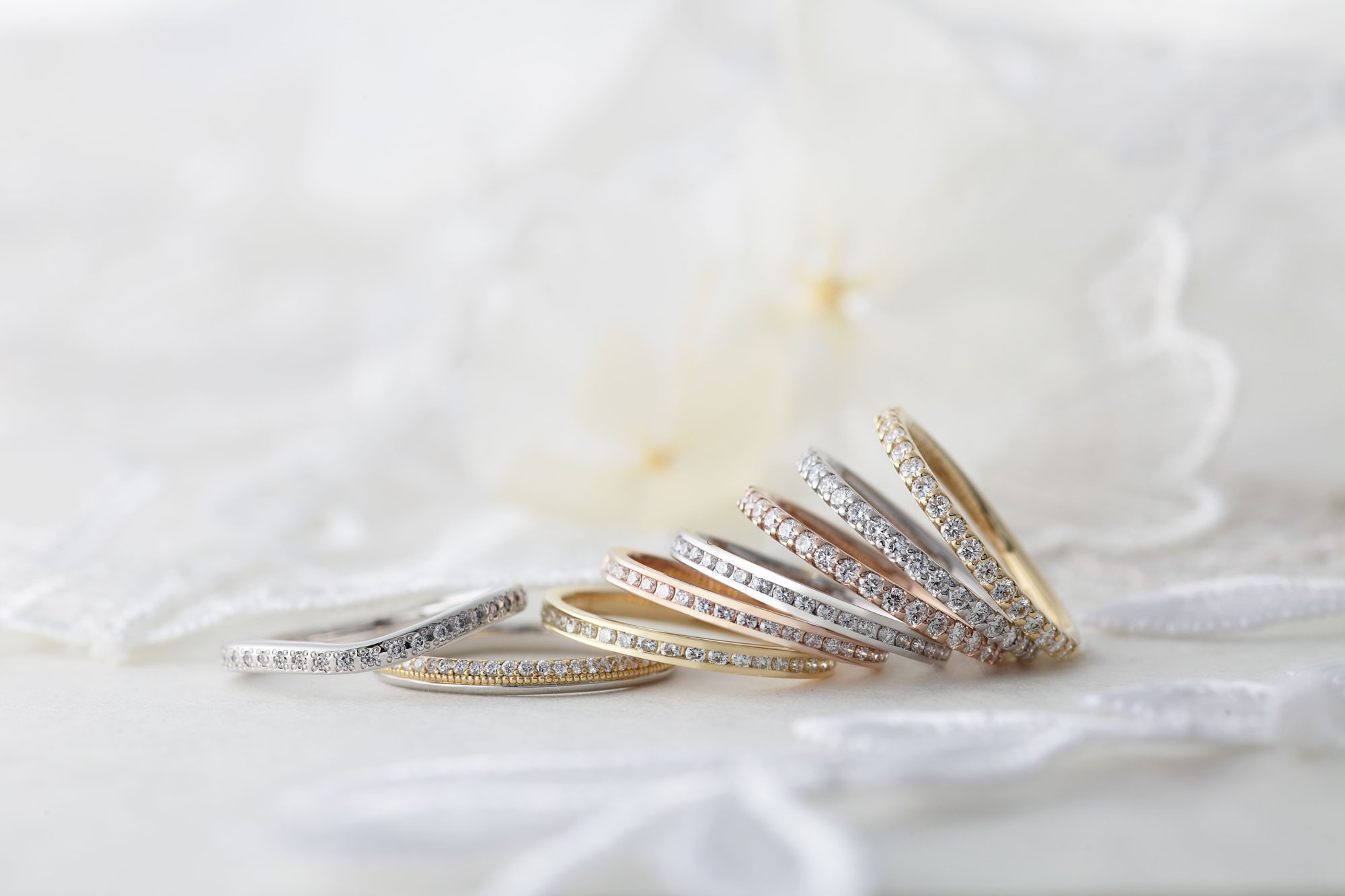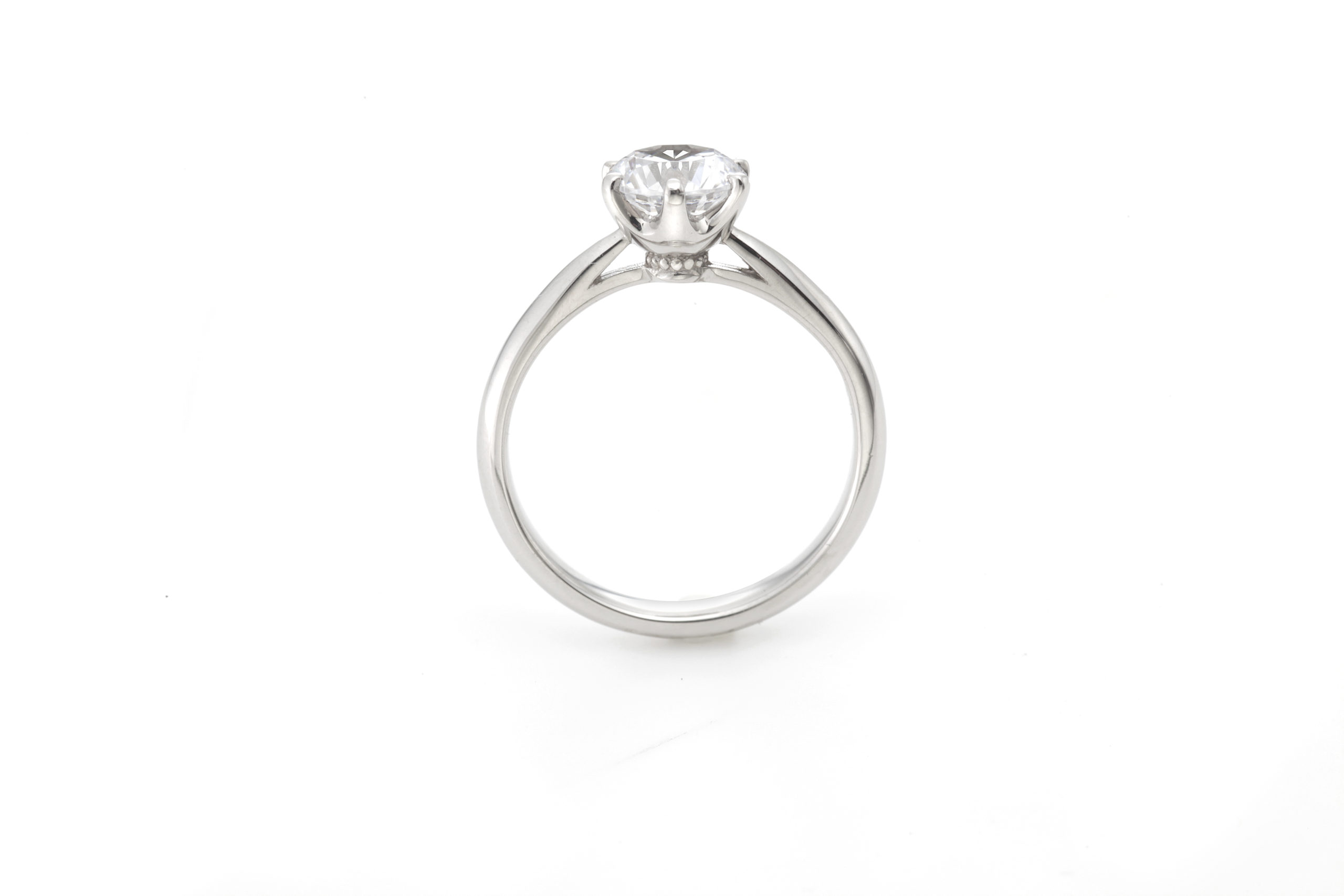 Pure Material Suitable For Wedding Rings
For platinum to be accepted as jewellery in Japan, it must be at least 85% pure; anything less than that is not considered a platinum product. The majority of platinum used in standard bridal jewelry is 90% or more. It has a lower percentage of other metals compared to K18 Gold and is therefore known to be hypoallergenic.

※It is not guaranteed to be completely non-irritating.
Design Flexibility
Because platinum is a flexible and easy to work with material, there is a wide variety of engagement ring and wedding band designs to choose from. In addition to the wide variety of designs, the white hue of platinum also enhances the glamorous sparkle of the diamond.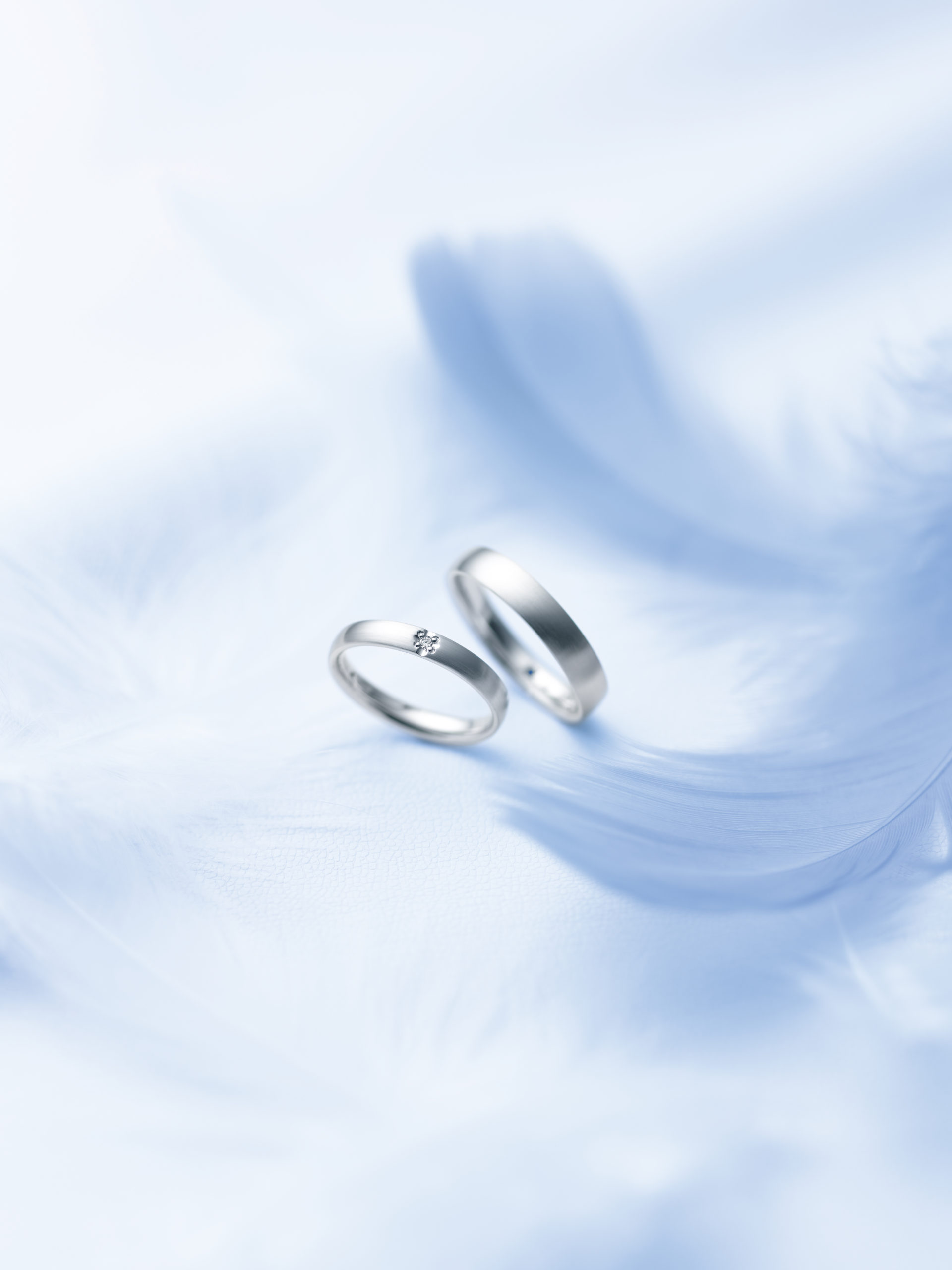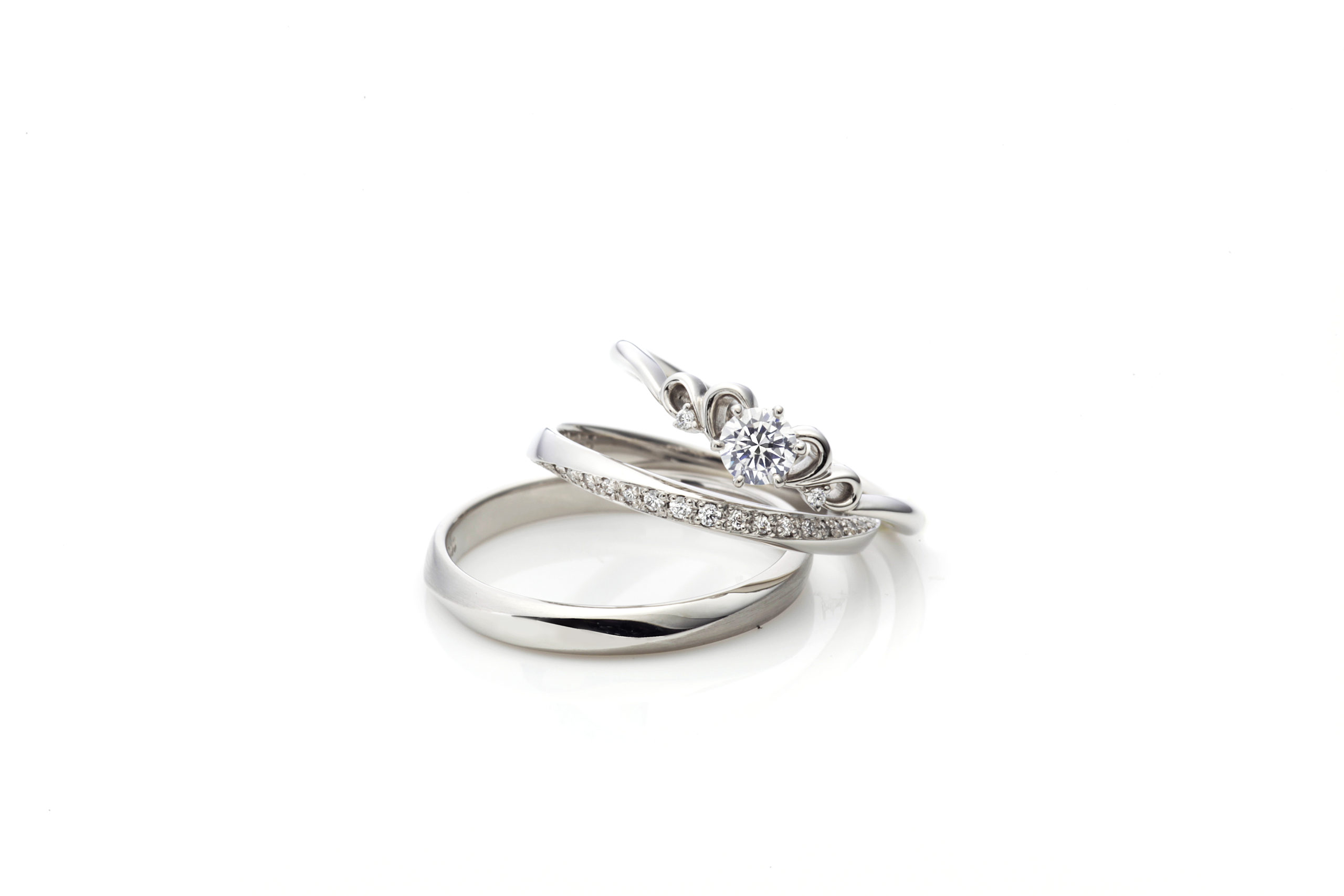 Valuable Material With Low Output
The birth of platinum was brought about by meteorites that came to the earth long ago. It is a scarce precious metal because it can only be mined in a small number of production areas, and the amount of mining is smaller than that of precious metals such as gold. Only about 3g of ore can be mined from a ton of ore, a precious metal that weighs just about one wedding band.
A Colour That Blends Well With Skin
Compared to gold, platinum jewelry is a bit more subdued in its brilliance and can be described as a rustic beauty. The Japanese tend to prefer a slightly more subdued shine and it is the material of choice for engagement ring and wedding bands. It can also be enhanced by adding diamonds and other gemstones to make it shine even brighter.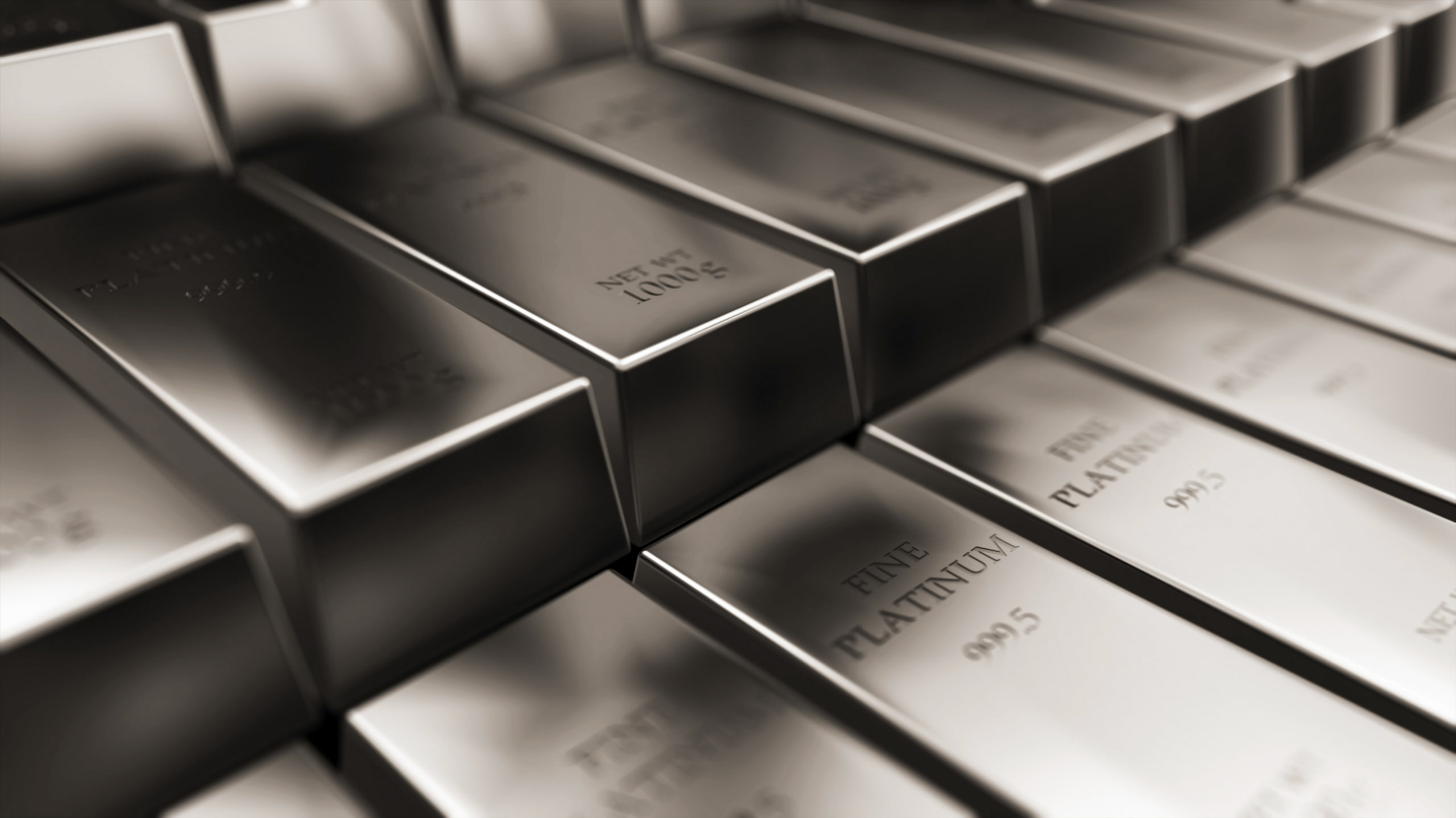 Recommended Brands For Platinum Rings