THE GREAT SINGAPORE SALE
GSS Which is the biggest Sale once a year has come !
We have various items at the limited prices only for GSS !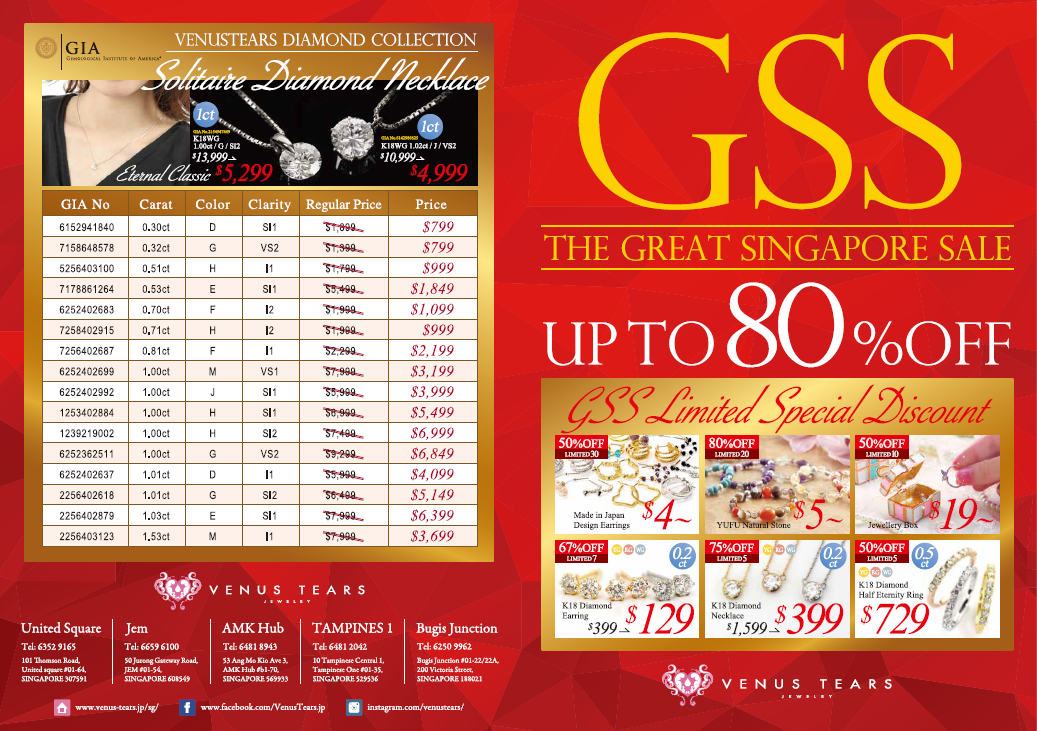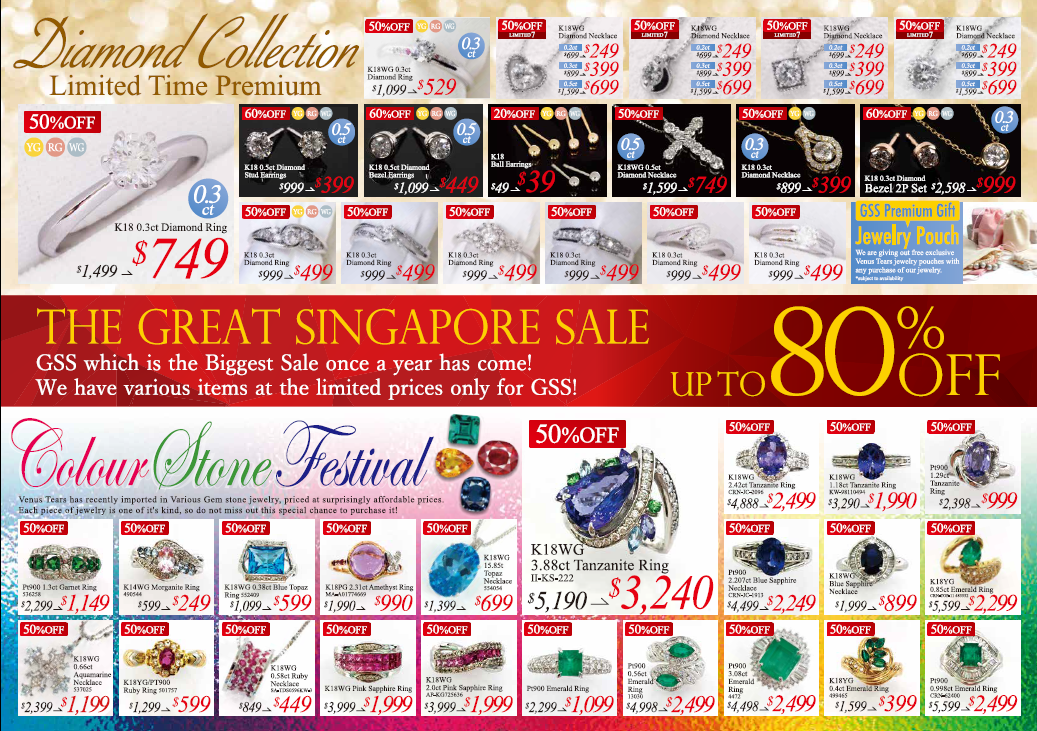 We are giving out free exclusive Venus Tears Jewellery with any purchase our jewelry.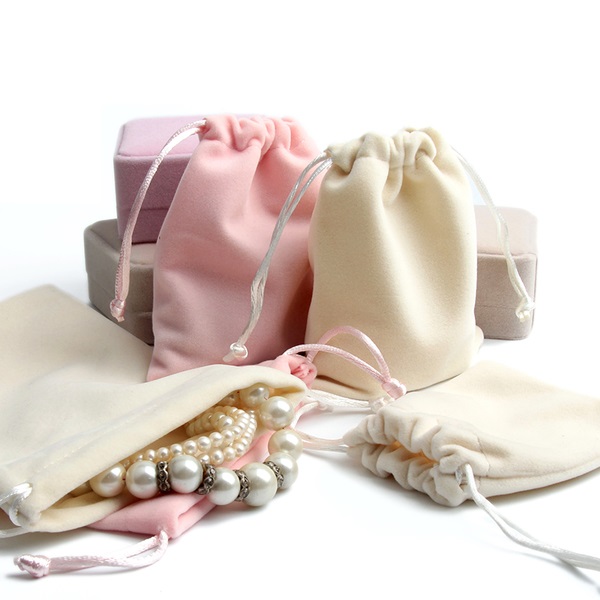 For those items, you can find at United Square and AMK Hub outlets.
Please feel free to come down or contact us through website or phone.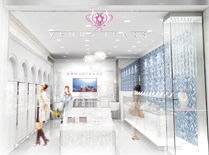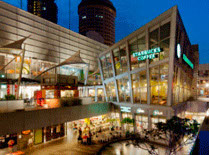 United Square Jewellery shop
101 THOMSON ROAD, UNITED SQUARE #01-64,
SINGAPORE 397591
Tel : 6352-9165 10.30am to 9.30pm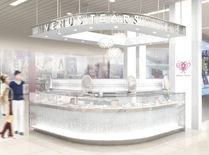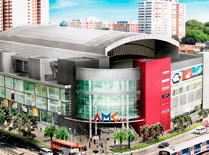 AMK Hub Jewellery shop
53 ANG MO KIO AVE 3, AMK Hub #B1-70,
SINGAPORE 569933
Tel : 6481-8943 10.30am to 09.30pm