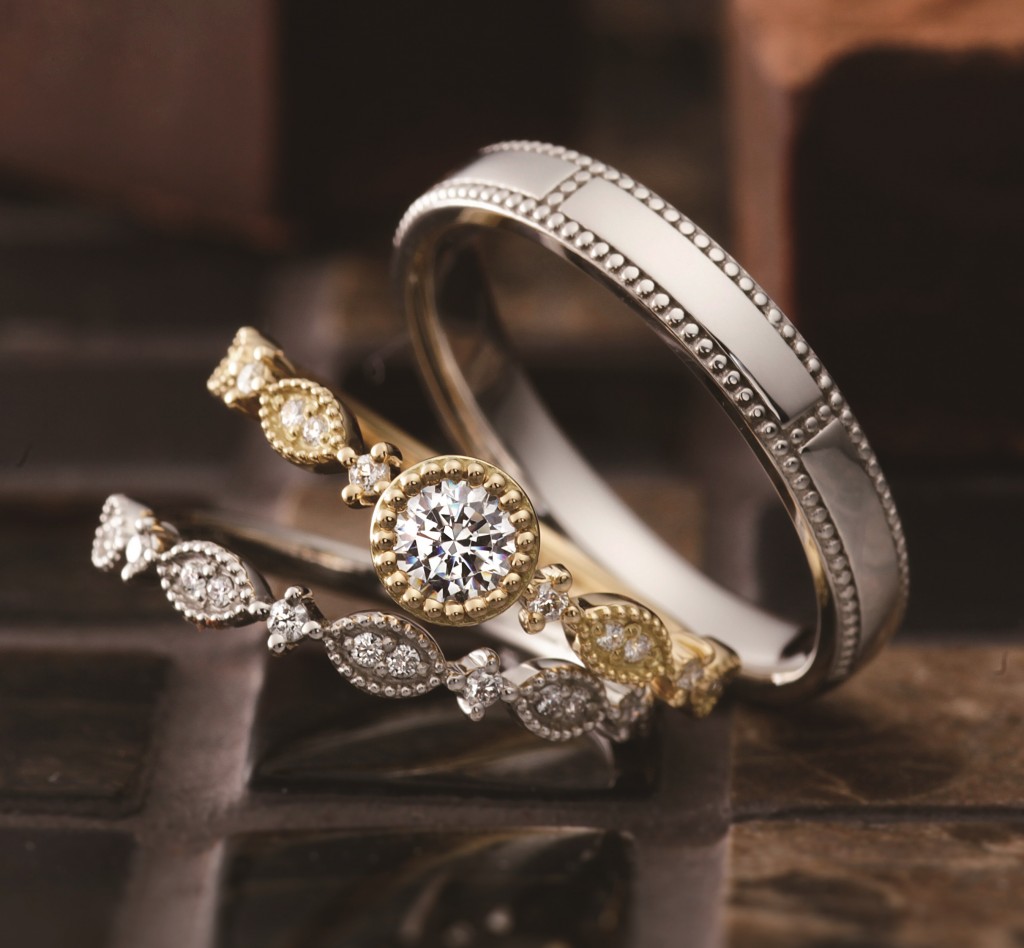 The Paveo Chocolat collection shows your love in details. The designs are as sweet as chocolate!
Get a pair to get a free inner stone in both rings.
There are 12 birth stones that you may choose from.
It's like a secret between YOU and ME. 
————————————————————————————–
Choose your favorite material for the setting from platinum, K18 Yellow Gold, White Gold or Rose Gold to suit your style !
Visit VENUS TEARS to discover more gorgeous wedding ring collections! Each and every of our ring is crafted to your finger size, desired material and specially made in JAPAN just for you.