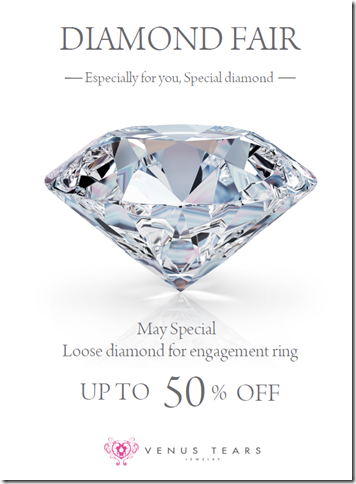 Venus Tears this month have super big Diamond Fair promotion.
Venus Tears provide wide range of diamond to let all of you to choose.
Venus Tears also provide order made ring from Japan as well, come with different material.
Once you want to proposal, your engagement ring is totally brand new from Japan.
Quickly come to Venus Tears Bridal Japan store to get more information.