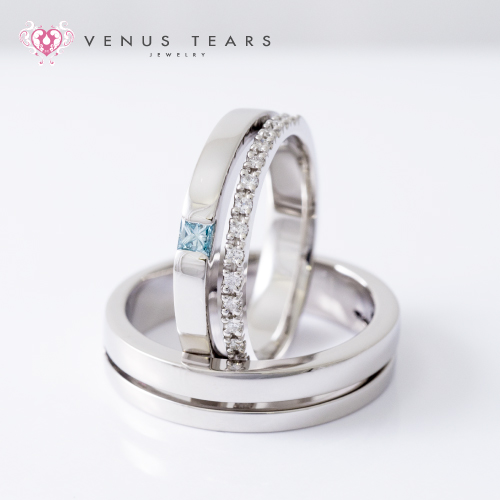 VENUS TEARS's original collection,"Grace O'Malley" was inspired by Grace's life style .It's known that her great success made by her strong will power and free spirit way of life went beyond the borders of ordinary womanduring the era.Not only the heroism but allof her romantic love stories are truly attractive.
This ring come with princess cut blue diamond,Sky blue diamond sparkling.A row of exquisite white small diamond show the brilliant . 
Now you can find this collection at Venus tears Jem , Tampines 1 andBugis outlet . weclome to drop by any outlet to check out more !
Please Free to call or visit our venus tears at below !
Bugis Junction Outlet
Bugis Junction #01-22/22A, 200 Victoria Street,
Singapore 188021
Tel : 6250-9962
Jem Outlet
50 Jurong Gateway Road, JEM #01-54,
SINGAPORE 608549
Tel : 6659-6100
TAMPINES ONE Outlet
10 Tampines Central 1, Tampines One #01-35
SINGAPORE 529536
Tel : 6481-2042
◇◇◇◇◇◇◇◇◇◇◇◇◇◇◇◇◇◇◇◇◇◇◇◇◇◇◇◇◇◇◇◇◇◇◇◇◇◇◇◇◇◇◇◇◇◇◇◇◇◇◇◇◇◇◇◇◇◇◇◇◇◇◇◇◇
VENUS TEARS is a Cosmopolitan Bridal Jewelry Brand from Japan. We have a variety of engagement rings and wedding bands. Also we can offer GIA certified/ quality diamonds at overwhelming affordable prices. For making a reservation, please click "RESERVE" page and select the branch in Singapore, which are JEM, Tampines and Bugis. Please feel free to contact us. We are looking forward to see you!