The Great Singapore
Sale 2018
We have many special promotion during GSS.
This is the biggest event once every year, don't miss this chance!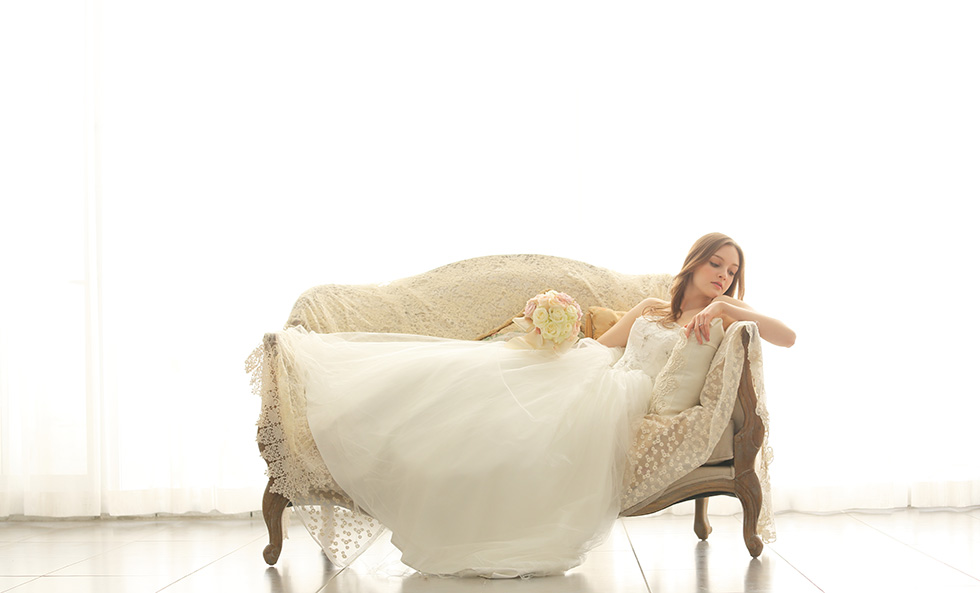 Special Gifts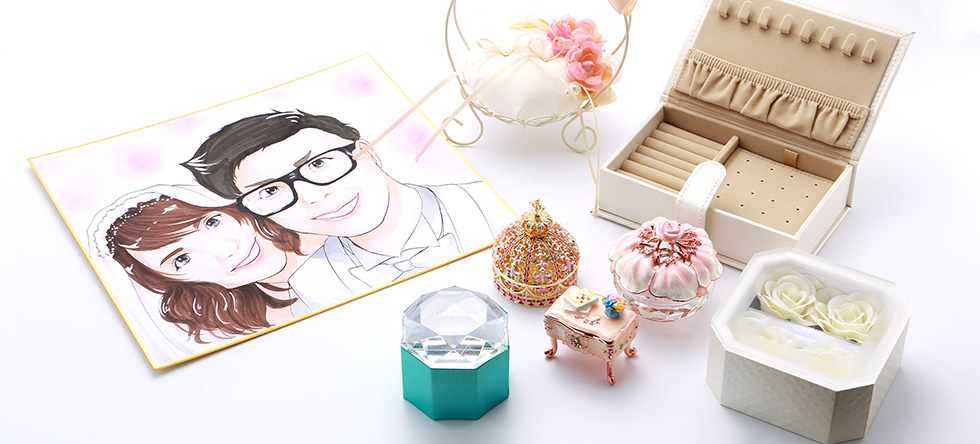 We offer attractive free gifts for our customers. You can choose from the most popular portraits,
fancy ring pillows or jewelry boxes etc. Also, for customers who purchase our engagement rings,
we provide special vouchers ranging from$500 to $1000 discountfor your next wedding bands purchase.
Diamond Earrings
or
Akoya Pearl Necklace Gift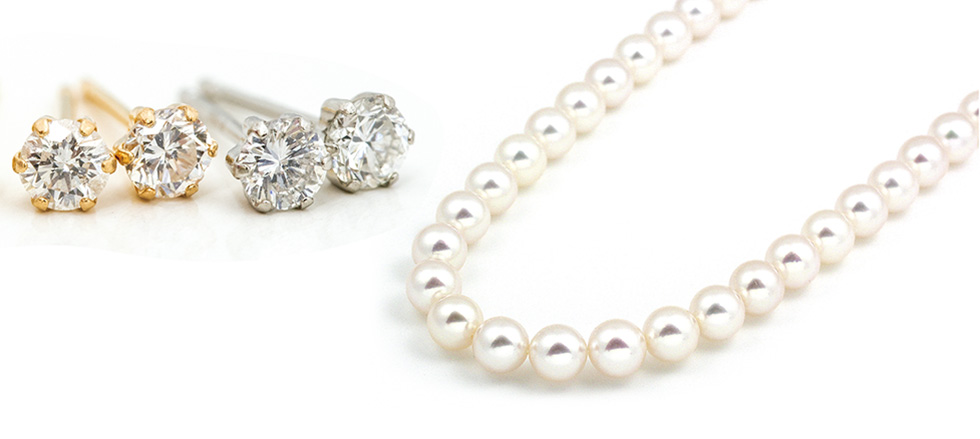 Be entitled to the finest quality Akoya pearl necklace or elegant diamond earrings duringthe GSS.
Don' t miss this chance! ※Subject to availability
※The selection would be depending on the purchase amount
GSS Diamond Sale
Diamonds sale for engagement rings, SGG limited offer.All loose diamonds are certified by GIA,
quality diamonds.Limited stock only. Don't miss this chance!
Tiara Gift Promotion

Customers who purchased engagement ring and marriage ring together,
you will receive Venus Tears special tiara during GSS period of time.
This promotion applies first 3 customers only. Don't miss it!
Shopping Mall Vouchers Giveaway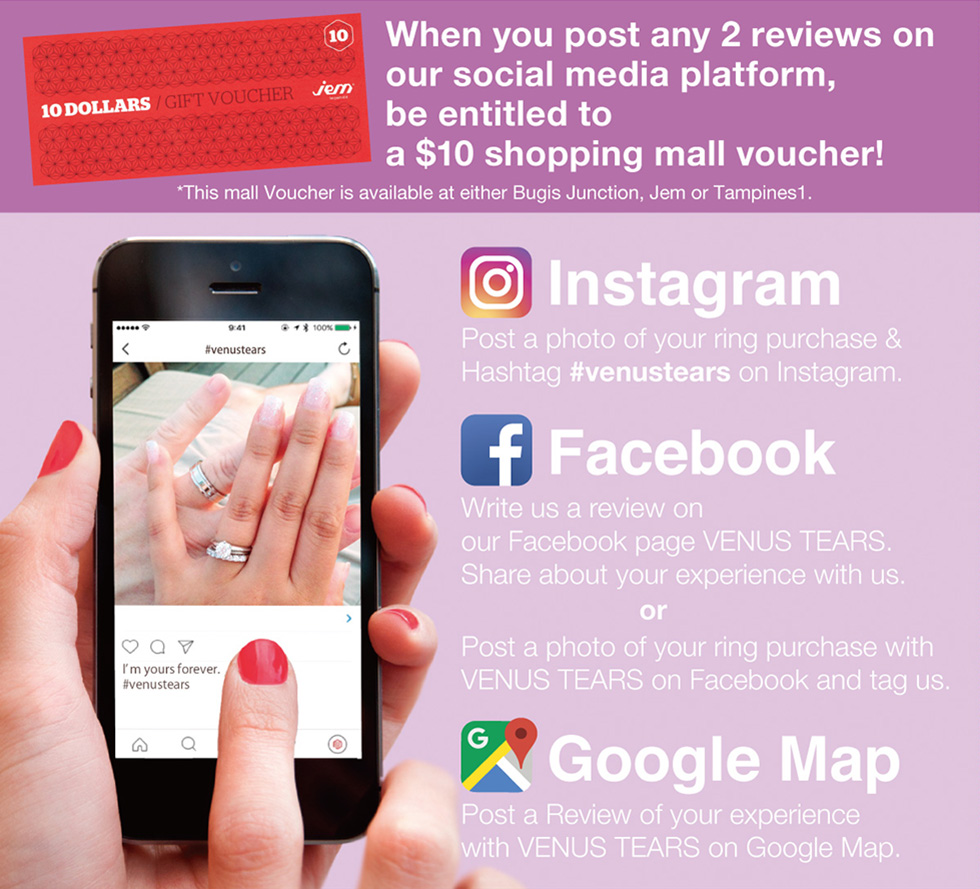 ※This mall Voucher is available at either Bugis Junction,Jem or Tampines1.