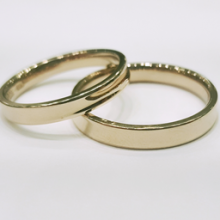 Unique Engagement Ring & Wedding Bands!
Tat Chung And Li Ting
Purchased branch:TAMPINES 1 Purchased brand:Katamu
Unique Japanese style ring with taste. We have been to the Bugis and Tampines outlet respectively for our engagement ring and wedding bands. The rings looks exquistite and are value for money. The presentation and casing makes it all the more special, and the service is impecable. Thank you, Venus Tears!
Comments from staff in charge