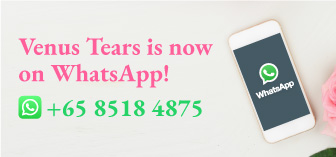 Let's Get In Touch Now

Reservation
Feel free to make a reservation via WhatsApp for your next visit to Venus Tears!

Rings Order
You may now easily order engagement & wedding ring via WhatsApp at just your fingertips!

Enquiry
Send your inquiries via WhatsApp and we will get back to you very soon as we review them!
Please note:
- We will reply you from 12pm to 9pm. We would appreciate your kind understanding for any delayed response.
- Regarding your order, please let us know which brand, item code, material and ring size. You may need to choose a diamond with an engagement ring order.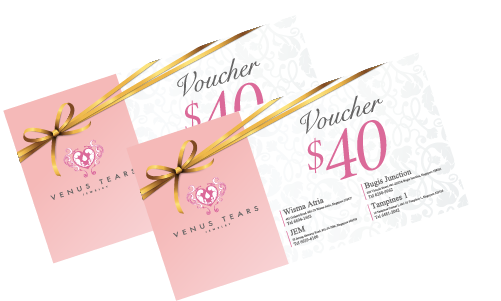 You can be entitled to $40 voucher from your wedding rings purchase if you order via WhatsApp!
*It cannot be combined with other vouchers.