VENUS TEARS recommends all customers to make a reservation via our website or phone  before visiting us, so that we can provide the best service according to your preference and budget etc.
Customers who make reservations can receive more detailed servicing via specifying their interest on our reservation page.
Feel free to make a Reservation here. Alternatively, you may visit our outlets or give us a call on your queries.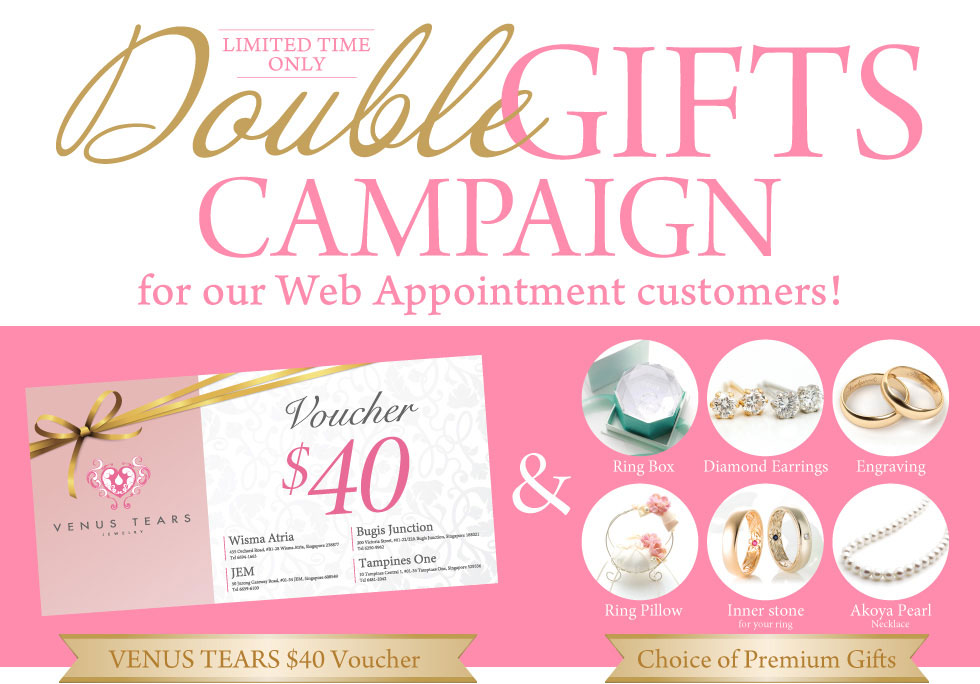 Applicable to all customers who make an appointment via our website.
Entitled to a $40 discount voucher, with a selection of quality Akoya pearl necklaces or diamond earrings.
Don't miss this opportunity!*The gift items might be changed *T&Cs apply

Bugis Junction

Tel 6250-9962

Wisma Atria

Tel 6694-1663