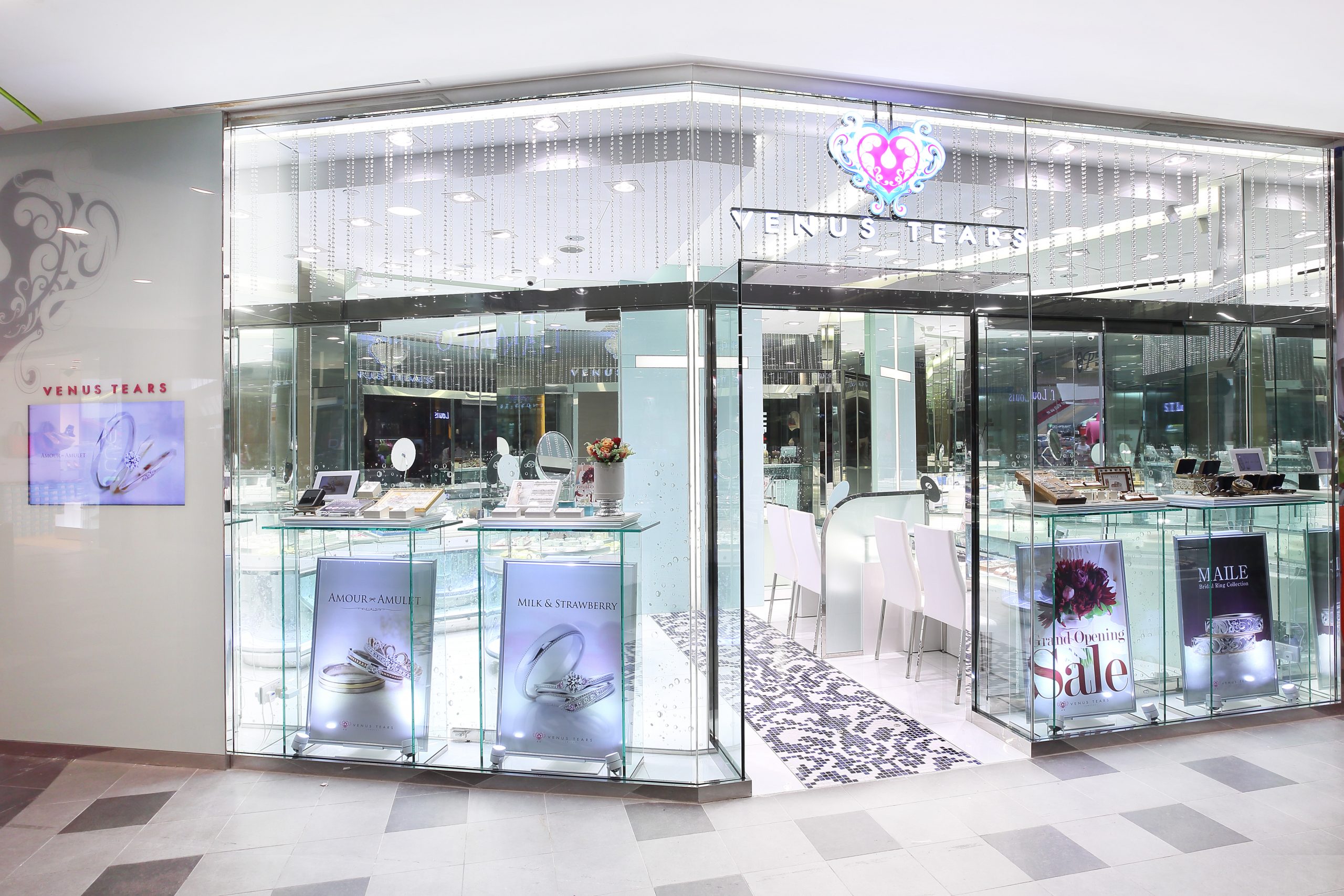 TAMPINES 1 Bridal Shop
10 Tampines Central 1, Tampines 1 #01-35, SINGAPORE 529536
Tel : 6481-2042
Mon-Sun 11am to 9:30pm
TAMPINES 1 Bridal Shop
10 Tampines Central 1, Tampines 1 #01-35, SINGAPORE 529536
Copy Address
copied
Tel : 6481-2042
Mon-Sun 11am to 9:30pm
ACCESS
Tampines 1 is located at the center of Tampines and is walking distance from Tampines MRT. Around Tampines 1, there are also other shopping malls such as Tampines Mall and Century Square. If you wish to go to IKEA, COURTS and giant, there is a free shuttle bus pickup spot too. The best shopping district in the East, please stop at VENUS TEARS on the way to your destination. We are more than happy to assist you to choose the best pair of marriage bands or an engagement ring!
By MRT
Tampines Station (East-West Line & Downtown Line)

1 min walk from MRT station towards Tampines1

Located at level 1
By Car
Parking lot can be accessed from Tampines Central 1

Electric Car, Car, Motorcycle parking space are available.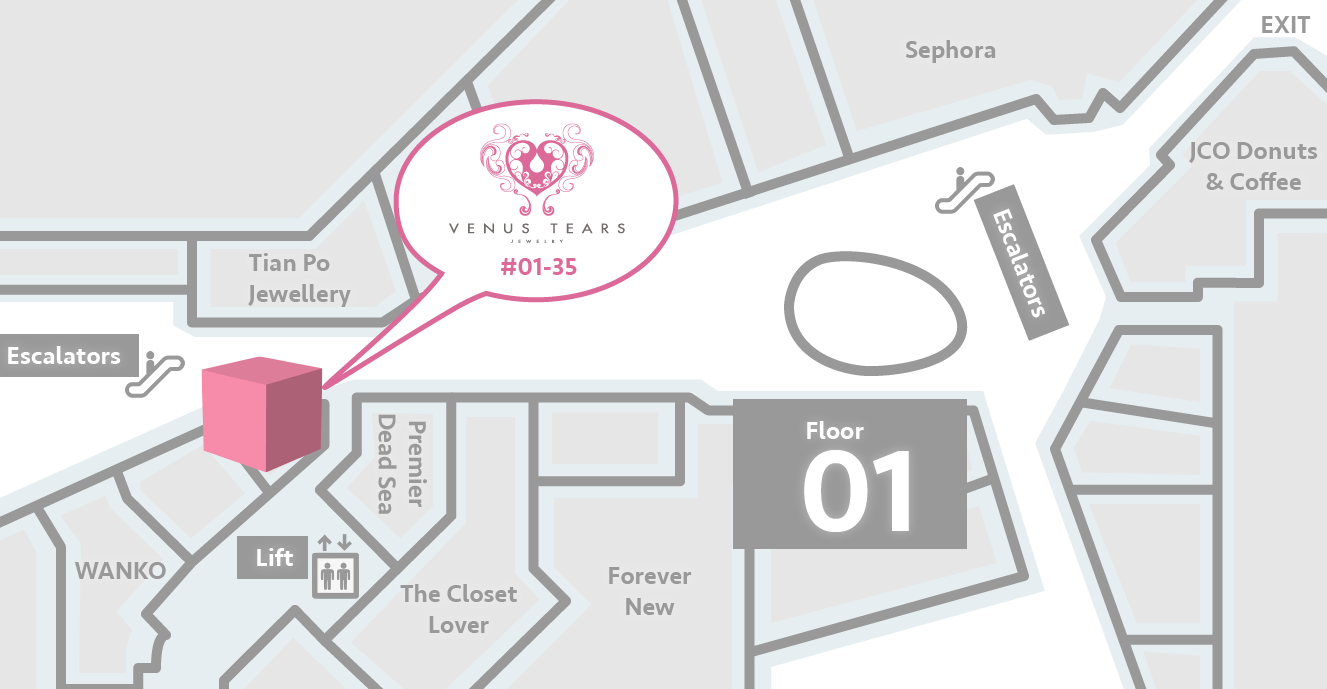 GALLERY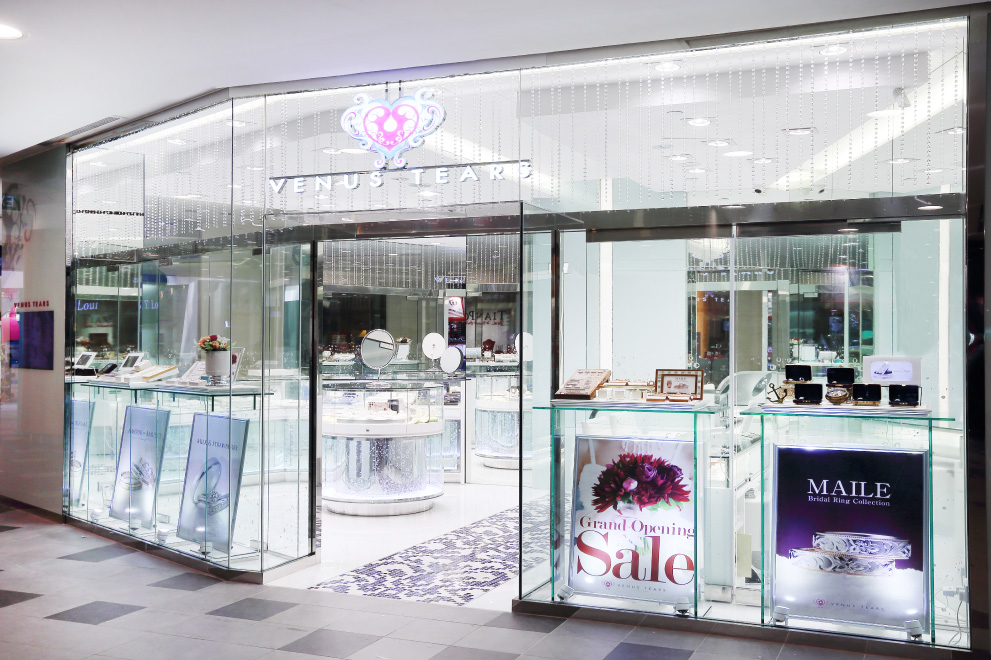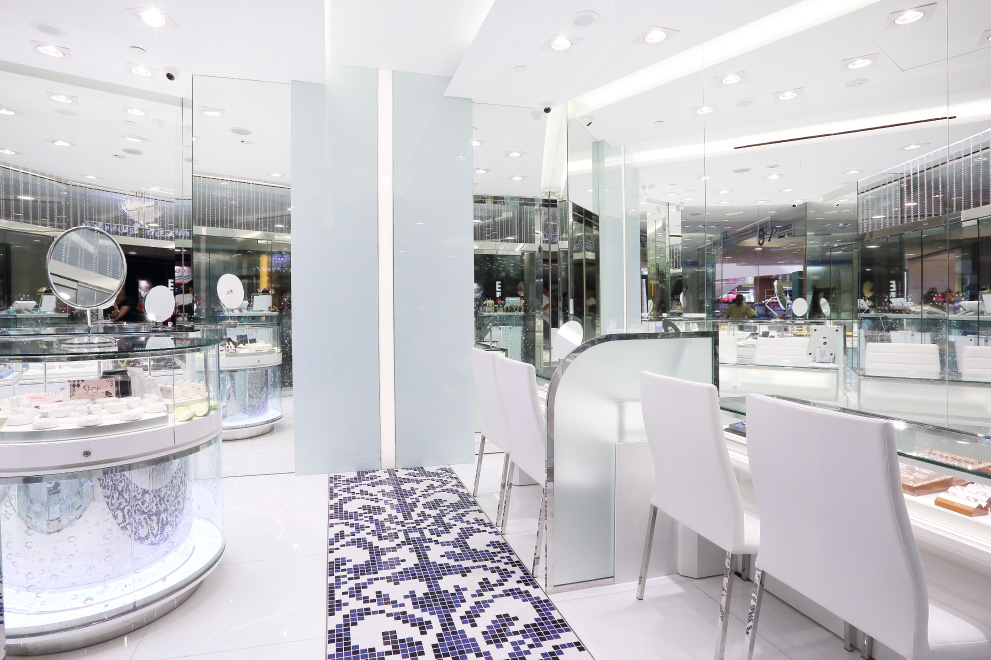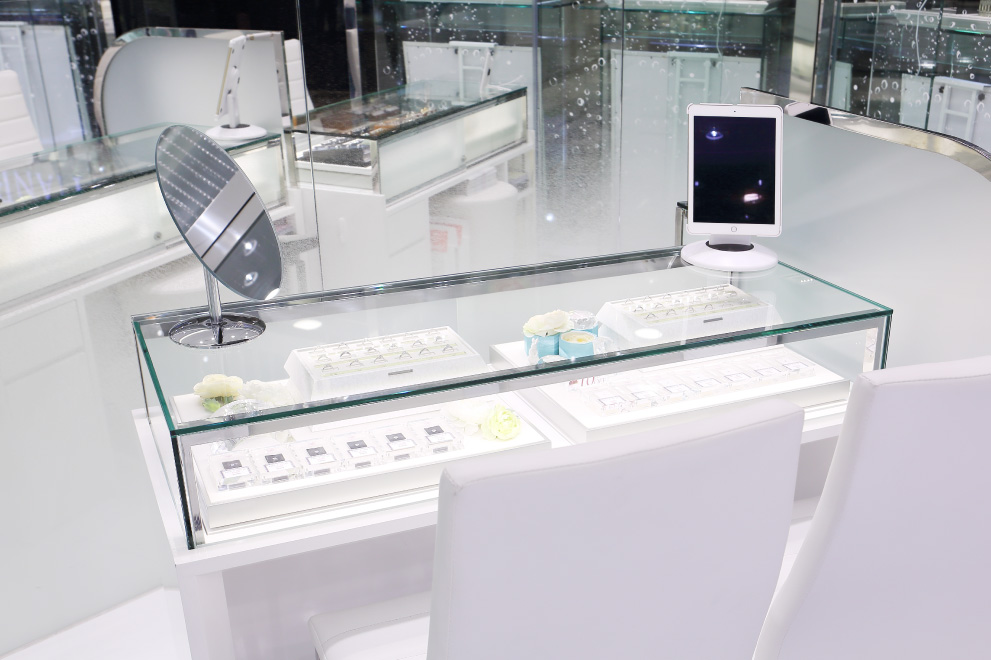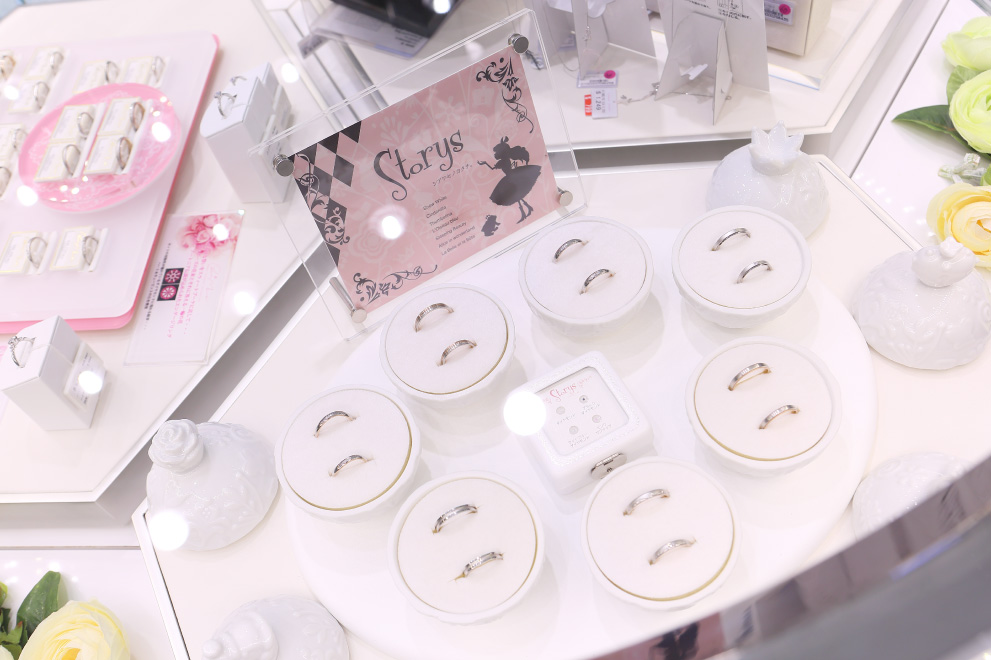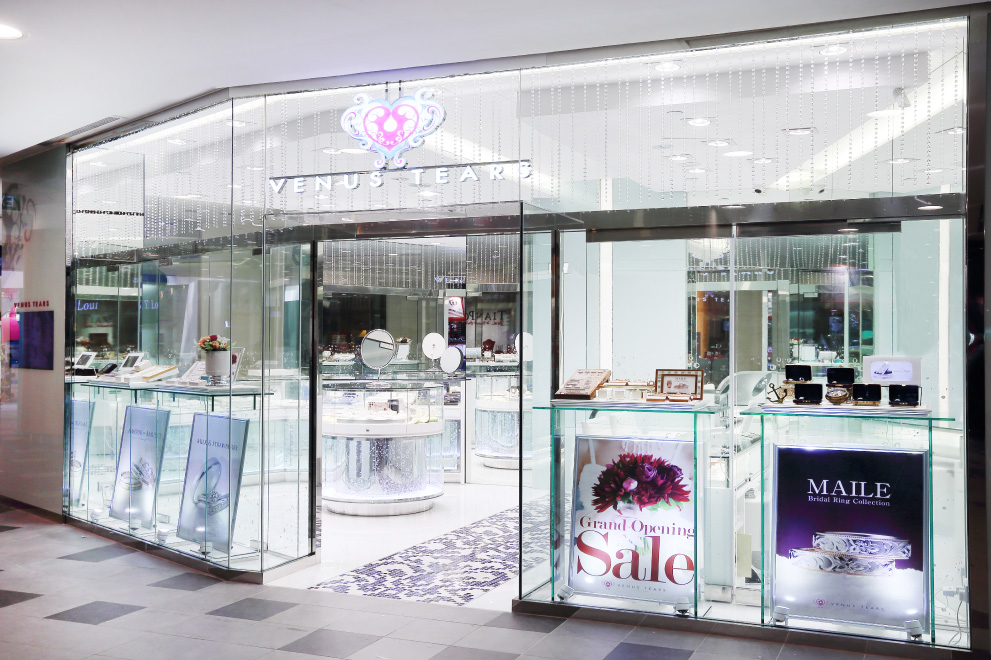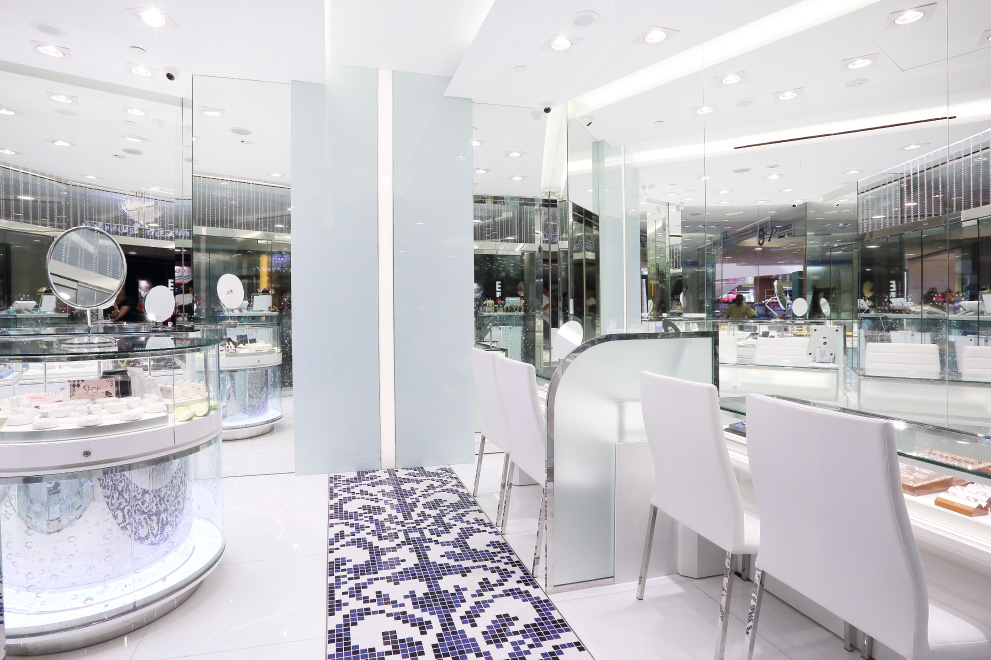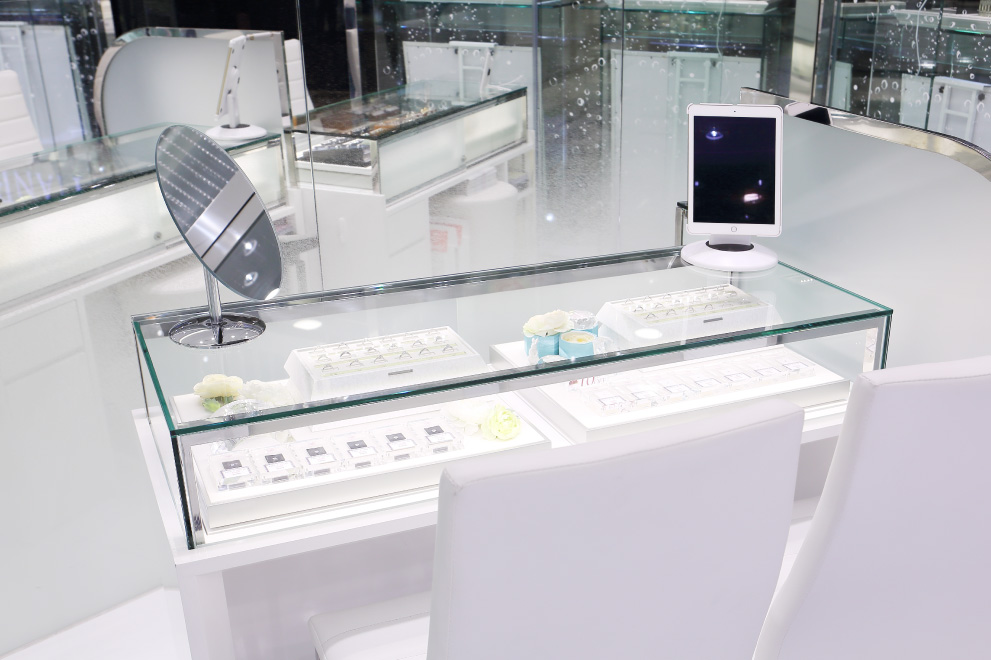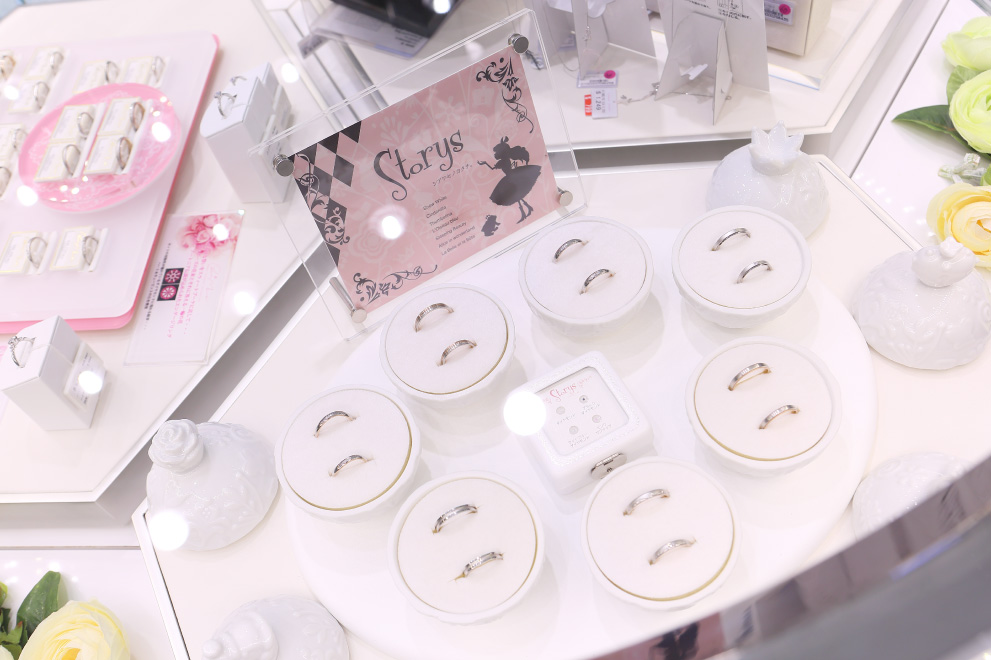 BRAND COLLECTION
Various collections of branded wedding and engagement rings awaits you at our store.
FAQ
---
Frequently asked questions
How to get to VENUS TEARS Tampines 1 store?

Take the East-West Line (Green Line) and alight at Tampines MRT Station. Tampines One is located right outside the MRT, walk for 2-3 mins and you will see our shop at Level 1, unit number #01-35. Our shop is located right by the escalator. You will not miss our shop sparkling exterior and beautiful ring display. Slow down your steps and walk-in to our shop to view our unique rings from Japan.

What is the average price for engagement & wedding rings?

The price of the engagement ring is determined by the combination of the ring casing and the diamond. The most popular engagement ring at our shop is 0.3ct diamond S$1,250 + ring casing fee 1,000, which is about S$2250.

There are hundreds of combinations, and we also have a wide variety of diamonds of 1ct or more. We have a variety of Japanese brand products such as wedding rings in pairs (2 pieces) with reasonable prices from S$1200 or less to S$2,500 to S$3,500 in pairs with highly popular rings such as Pokemon。

What are points to look out for when choosing a ring?

The points are design, price, material and comfort.

[Engagement ring] The design is roughly determined to be straight, S-shaped curve or V/U-shaped curve, and you should mainly see a ring with a single diamond in the center or accompanied by melee diamonds on the side. With regards to the price, you can choose easily with a budget of S$1,200, S$1500 to S$2500, S$2,500 to S$3,500, S$6500, S$12,000. You can choose for favourite material from Platinum, K18 Yellow Gold, K18 Pink Gold, K18 White Gold, or any combination of materials, and consider diamond size or quality.

[Wedding rings] In addition to the above, it is very important for it to be comfortable, so that's when the thickness of the ring comes into place. Generally, slim fingers arebetter suited for thin bands whereas thicker fingers are better suited to a wider and thicker band. The V-shape and U-shape have the effect of making the fingers look longer, and it is desirable to view them with the engagement ring. In particular, the engagement ring can only be worn on top of the wedding ring, so decide whether to look at it individually. It is better to calculate that it becomes thicker when it becomes two. As for the budget, all men tend to pay in the recent trend, so we recommend that you decide the budget for both.

Is it possible to buy it online?

Yes it is! We accept credit card payment and bank transfer. You can purchase with the same quality and after-sales service as at the store.
Please contact us by phone or WhatsApp for specific inquiries regarding size, brand, budget, etc. We look forward to seeing you!

What if I am allergic to metals?

We also offer rings made of various materials that are less likely to cause metal allergies. If you tell the staff in charge at the time of purchase, we will propose a material that suits you.

What kind of afterservice do you provide?

We take care of customer's ring with a wide range of contents such as cleaning, re-plating, finishing new, re-sizing. Because it is a ring that you can wear everyday and use forever, we promise a generous service. Click here for details

What are the 4Cs of Diamonds?

It is a worldwide standard for expressing diamond quality. The diamond is evaluated based on the four criteria of Cut, Carat, Color and Clarity. VENUS TEARS stocks many of the highest quality diamonds that have been GIA certified. Click here for details

What kind of brand is VENUS TEARS?

VENUS TEARS develops mainly in Asia such as Japan and Singapore, always pursuing the latest design in bridal rings and engagement rings, and creating elaborate jewelry that is proud of the name of Made in Japan in the highest peak workshop. We have bridal rings from one of the most popular brands in Japan, and we offer world-class diamonds at affordable prices.

Click here for other questions
Customers' Testimonial
MORE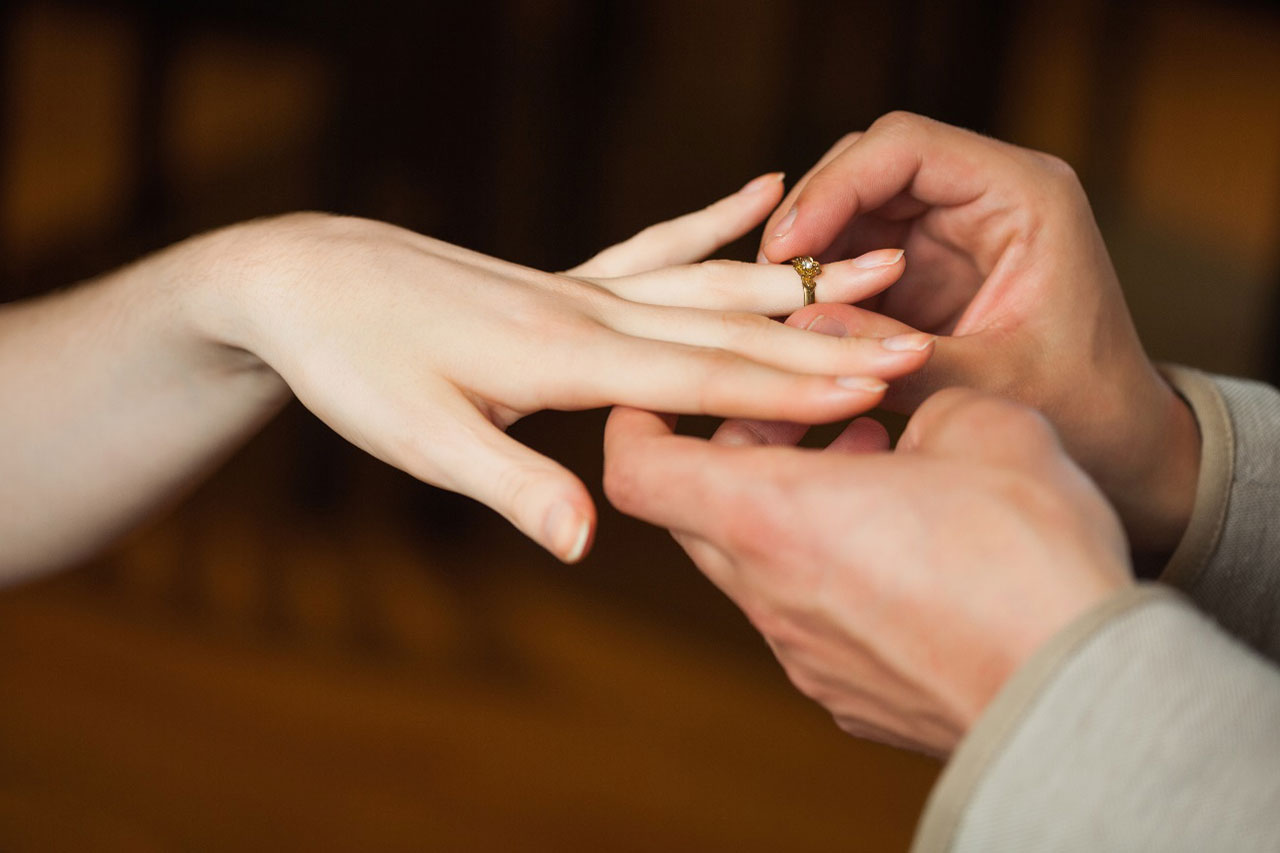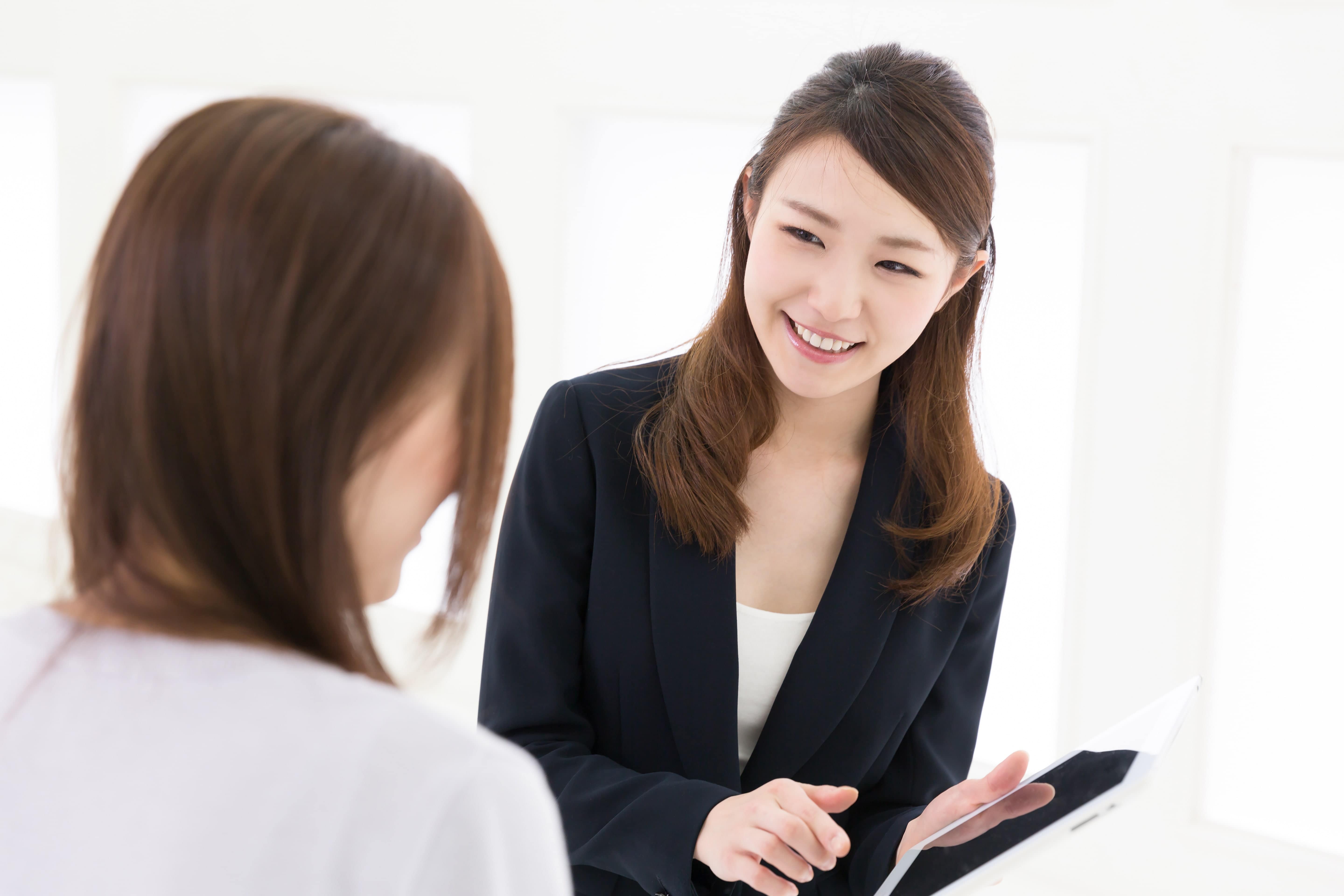 SPECIAL PRICE GIA DIAMOND
We offer loose diamonds in a special price! Limited time only.
They are all high quality GIA-certified diamonds. Don't miss this chance
Wedding Bands
RANKING
We have a lineup of several standard design, in addition to the popular that are full of individuality. The ring of destiny is waiting for the two of you.
Engagement Rings
RANKING
A world-class diamond is set in a ring with a range of designs with a GIA certificate. Overwhelming brilliance at a shockingly low price.
TAMPINES Store Popular Engagement Ring RANKING
---
「Only in Venus Tears」We have selected products with excellent cost performance and design with the keyword.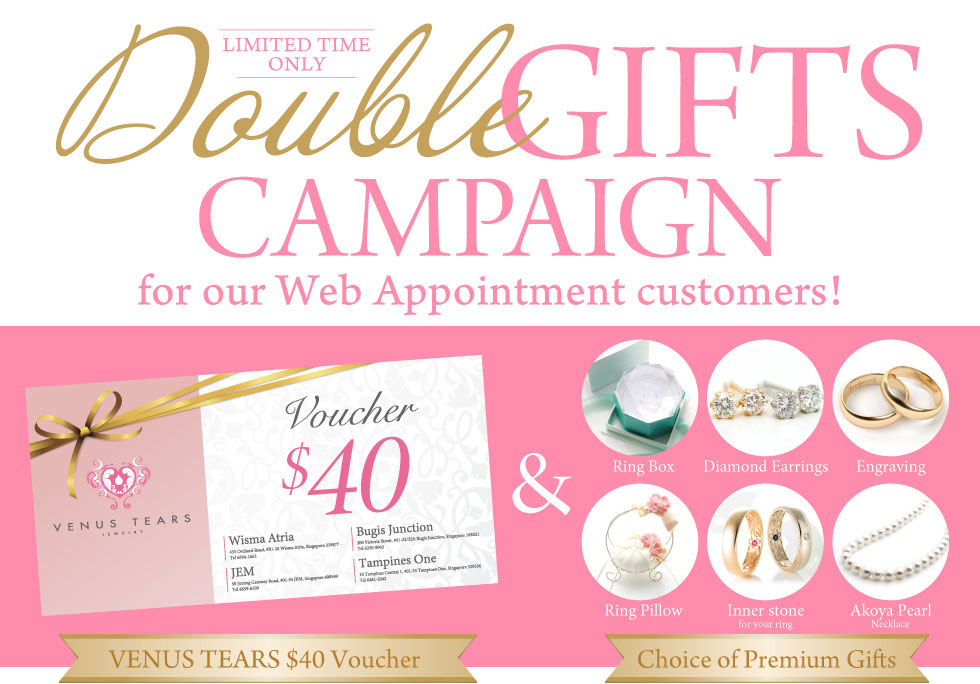 VENUS TEARS recommends all customers to make a reservation before visiting us, so that we can provide the best service according to your preference. Make an appointment today and start your wedding journey with us!
MAKE A RESERVATION