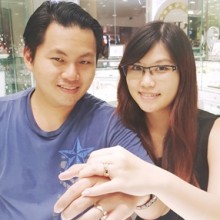 Satisfied with our rings!
Cody & Aileen
Purchased branch:TAMPINES 1 Purchased brand:Grace O'Malley Wedding Bands
Chiin was very friendly and patient with us during the design choosing process. She was also very proactive and kept us updated about the status of our rings. We really like the designs and would recommend Venus Tears.
Comments from staff in charge