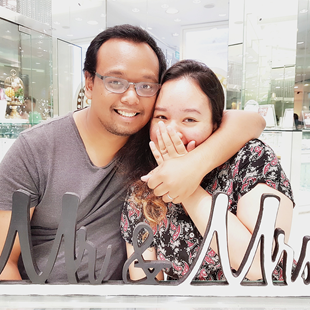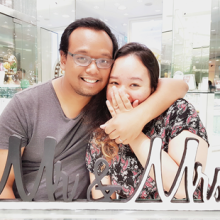 Very accomodating service!
Zulhimi & Syamirah
Purchased branch:TAMPINES 1 Purchased brand:Amour Amulet Engagement Ring / Rosetta & Nocur Marriage Bands
From the first moment I walked into the store, I walked into the store, I was welcomed by Lindis. She was very accomodating to my questions and budget range. Transaction went smoothly within time for me to propose to my future wife. Very considerate and passionate, she delivered us an outstanding service with information that quelled our worries. It was also fated that we met in the Bugis branch and found our wedding bands. Thank you for being with us and going on this incredible journey together!
Comments from staff in charge