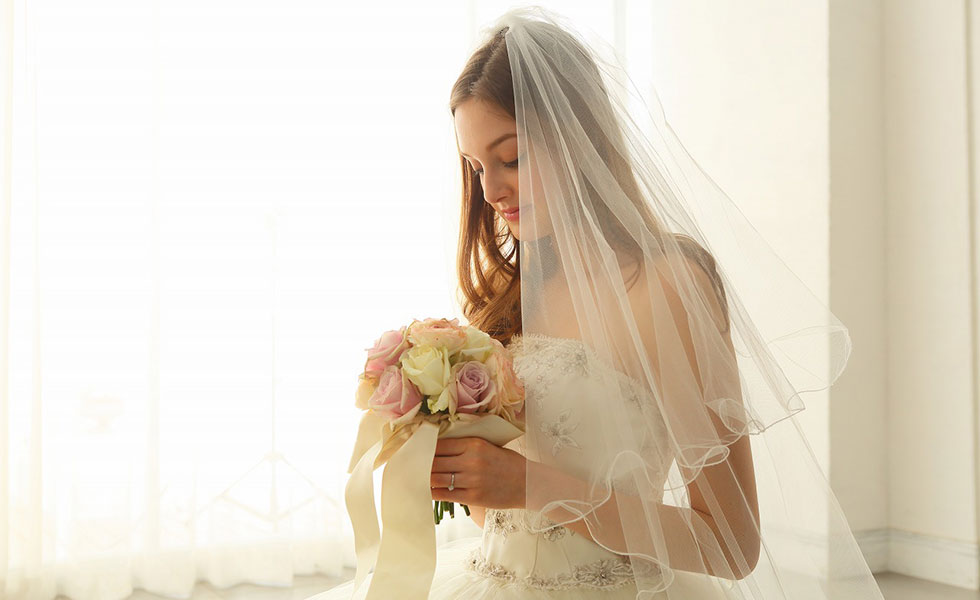 Whether your wedding is traditional or modern, the pearl necklace is here to stay!
For centuries, pearls have been synonymous with purity, sophistication and romance. There is nothing more classic than a Bride in a white flowing gown, her neck draped with dazzling white pearls.
Because pearls come in a variety of shapes, colors and overtones they are very versatile; allowing them to be a perfect choice to support most any wedding theme.
Introducing Akoya pearls, the most selected pearl in its history.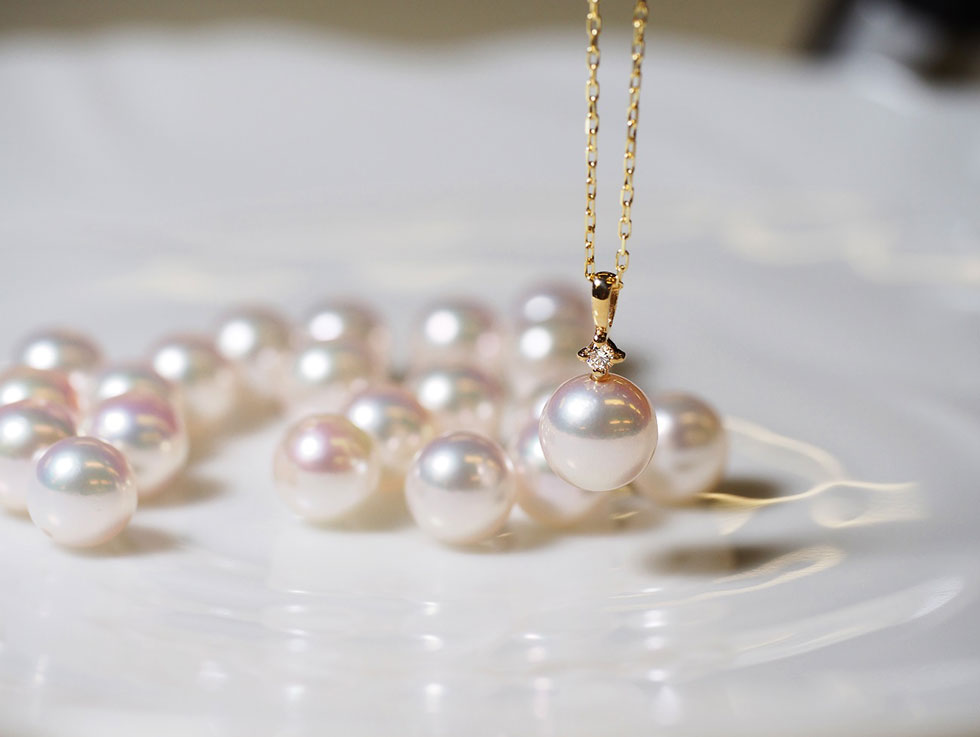 Prior to the 1900s and the advent of cultured pearl farming, the only way to get a pearl was to dive for oysters (long before the development of oil drilling, the Arabian Gulf was a rich source of pearls). Not every oyster had a pearl, and not every pearl was round – so you can imagine how long it might take and how much it would cost for a perfectly matched or graduated strand of pearls. Pearls were only available to royalty or the rich. Even though pearls are more available to the rest of us, they still bring that history of being special, reserved for only the most important occasions. So, yeah, it's safe to say that pearls are perfect for weddings.
In ancient cultures, pearls also represented purity – much like the present-day tradition of the white dress. Although Pearls are also said to represent tears, one tradition says wearing pearls on your wedding day will ensure your marriage is happy and you won't shed tears during it. In fact, many brides get their first cultured pearl necklace from their mothers or mothers-in-law – passing down a tradition. They're also a popular gift from fianc?s.
Akoya pearls, which have always been popular in Japanese culture, are also called Wadama, and Ise Shima in Mie prefecture and Uwajima in Ehime prefecture are known as famous aquaculture sites. Recently, aquaculture in China and other countries has begun, but Japan is said to have the highest rank in terms of quality, and Japan's Akoya pearls are highly regarded overseas.
There are colors such as white and cream, as well as green and gray. At present, the size of Akoya pearls is currently 6 to 8 mm, and 8 mm or more is called a pearl. If it is over 9 mm, the number of pearls that can be harvested decreases sharply, and if it is over 10 mm, it is extremely rare.
Akoya Pearl's Charm
The beauty of Akoya pearl jewelry is its refined and gentle shine. It compliments skin of any shades, whether is it Asian or Western, and Akoya pearl necklaces and earrings have been used for ceremonial occasions since ancient times.
It goes well with other jewelry such as diamonds and one of the best things about pearls is their timelessness, no matter what design they're used in. You may inherit your wedding pearls. And you may be lucky enough to pass them on to a new generation.
VENUS TEARS Akoya Pearls
VENUS TEARS offers a large selection of Akoya pearl jewelry. We only order the highest quality Akoya pearls from carefully selected suppliers in Japan.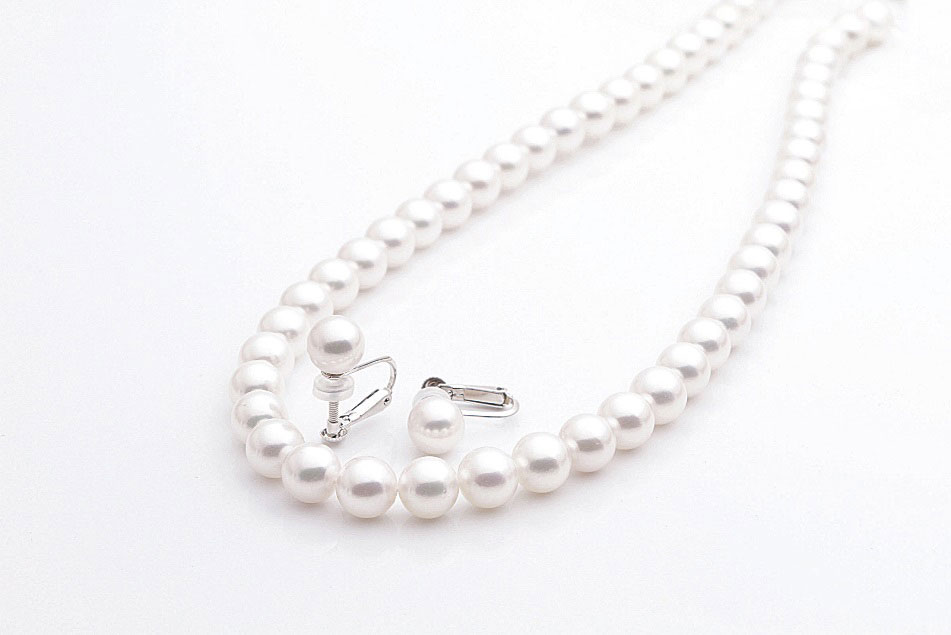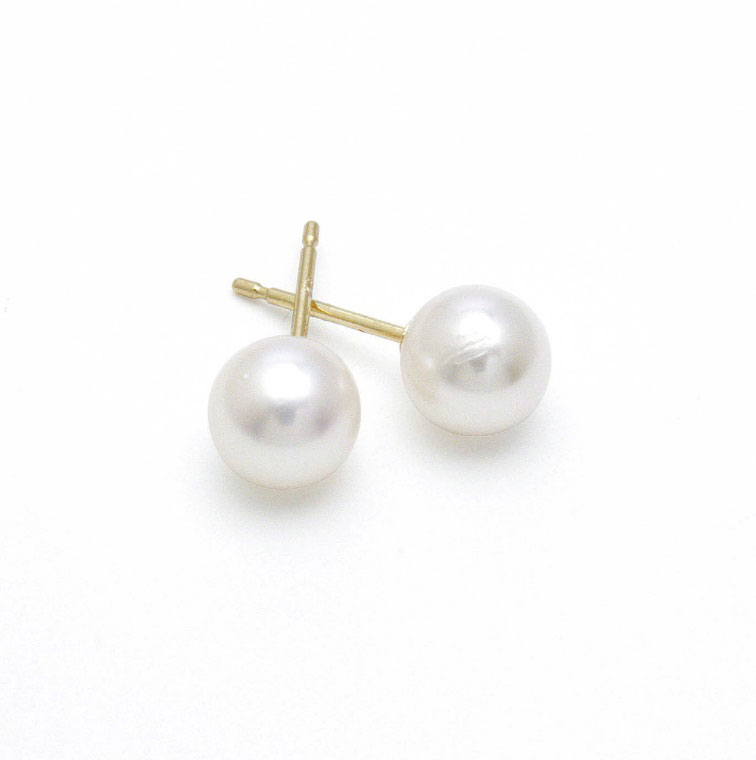 Do you have pearls on the mind now? Begin your shopping journey for the perfect wedding day pearl necklace, earrings or bracelet at our fashion outlet at Ang Mo Kio Hub!
Store Information
VENUS TEARS <Wisma Atria>
435 Orchard Road, #B1-28 Wisma Atria,
Singapore 238877
Tel: +65 6694 1663
VENUS TEARS <JEM>
50 Jurong Gateway Road, JEM #01-54,
Singapore 608549
Tel: +65 6659 6100
VENUS TEARS <Tampines1>
10 Tampines Central 1, Tampines1 #01-35,
Singapore 529536
Tel: +65 6481 2042
VENUS TEARS <Bugis Junction>
200 Victoria Street, Bugis Junction #01-22/22A,
Singapore 188021
Tel: +65 6250 9962
VENUS TEARS <AMK Hub>
53 Ang Mo Kio Avenue 3,   AMK Hub #B1-70
Tel: +65 6481-8943