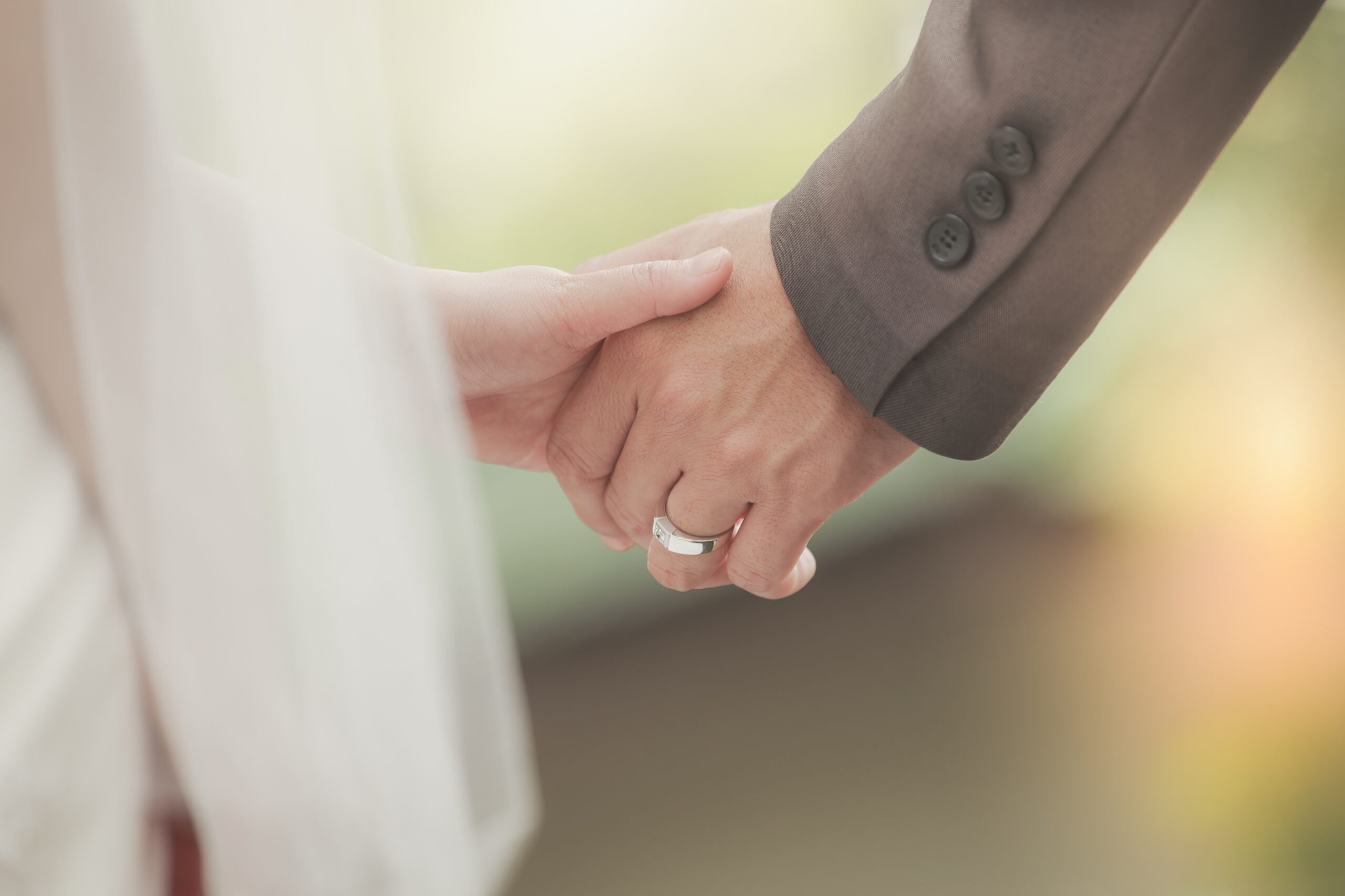 Since ancient Rome, the tradition of exchanging wedding rings has been passed on from generation to generation. The exchanging of rings comes hand in hand with the exchange of vows, a promise to love and to hold, in sickness and in health, for richer and for poorer, till death do us part. It is the sign of the love and commitment that both parties have for one another, the significant moment of the ring exchange is captured by professional wedding photographers and kept as a precious memory. The placing of a ring on each other's ring finger is a token gesture to your new status and an announcement to the world that you are married. Today, while there are still couples who gets a matching pair of rings, a wedding ring is something that one is expected to wear daily. Bride and groom do have their own preferences when it comes to wedding rings and most grooms will choose their own rings as a symbol of their love and devotion.
Type of Popular Ring Materials for Men
Platinum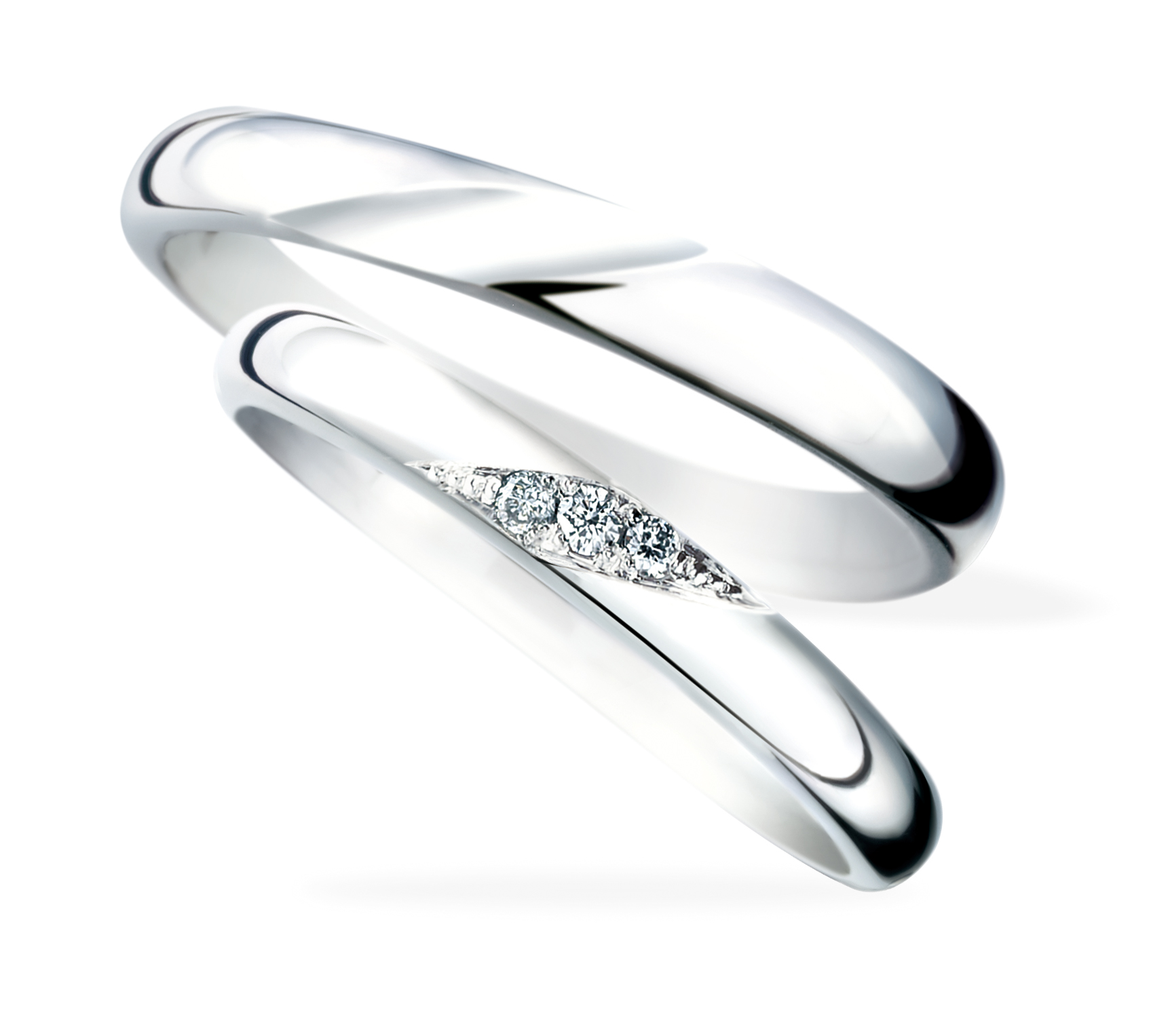 Considered one of the rarer precious metals in the world. It is recommended for its high durability and naturally white color that will never fade or tarnish, it is also naturally hypoallergenic. This makes it the ideal material for wedding rings as it is easy to maintain with basic care and occasional re-polishing. For its rarity and purity, platinum represents the strong bond of your love and commitment.
K18 Gold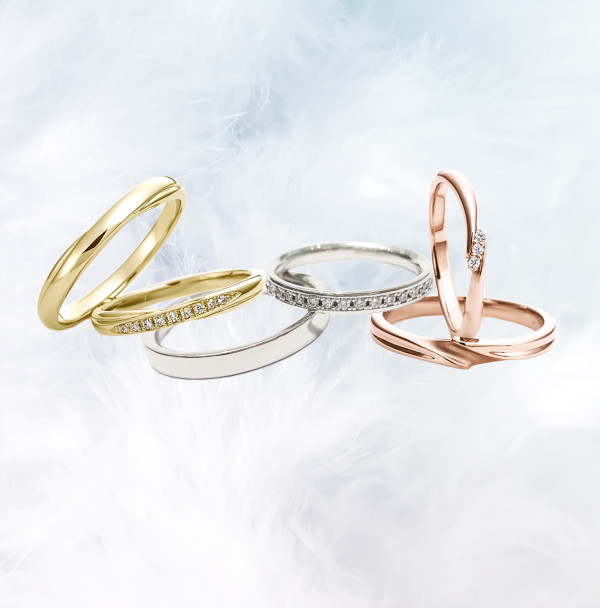 White gold – White gold is made of a mixture of pure gold and white metals such as nickel, silver and palladium, usually with a rhodium coating. White gold is not made entirely of gold. The other metals help to strengthen the gold and increase its durability for jewellery. The beautiful white shine gives out a contemporary, modern look to the jewellery. The exterior is identical to platinum but is much more affordable, likewise it needs to be recoated every few years to retain its lustre and shine.
Yellow gold – A traditional ring of natural yellow gold which is a timeless natural metal that will never lose its place and status in the world. Yellow gold is made of pure gold mixed with alloy metals such as copper and zinc. A higher karat amount means a purer gold content. However, this also means a less durable metal. For this reason, usually 14K or 18K gold is used to mount engagement and wedding rings.
Rose gold – Stylish color which is trendy and increasingly used as a men's wedding band today. Rose gold is made of pure gold mixed with copper and silver alloys. The copper and silver help to strengthen it and give it its lustrous blush-pink color that is attractive and feminine. It is considered by many to be the most romantic metal due to its pinkish red color.
Two-toned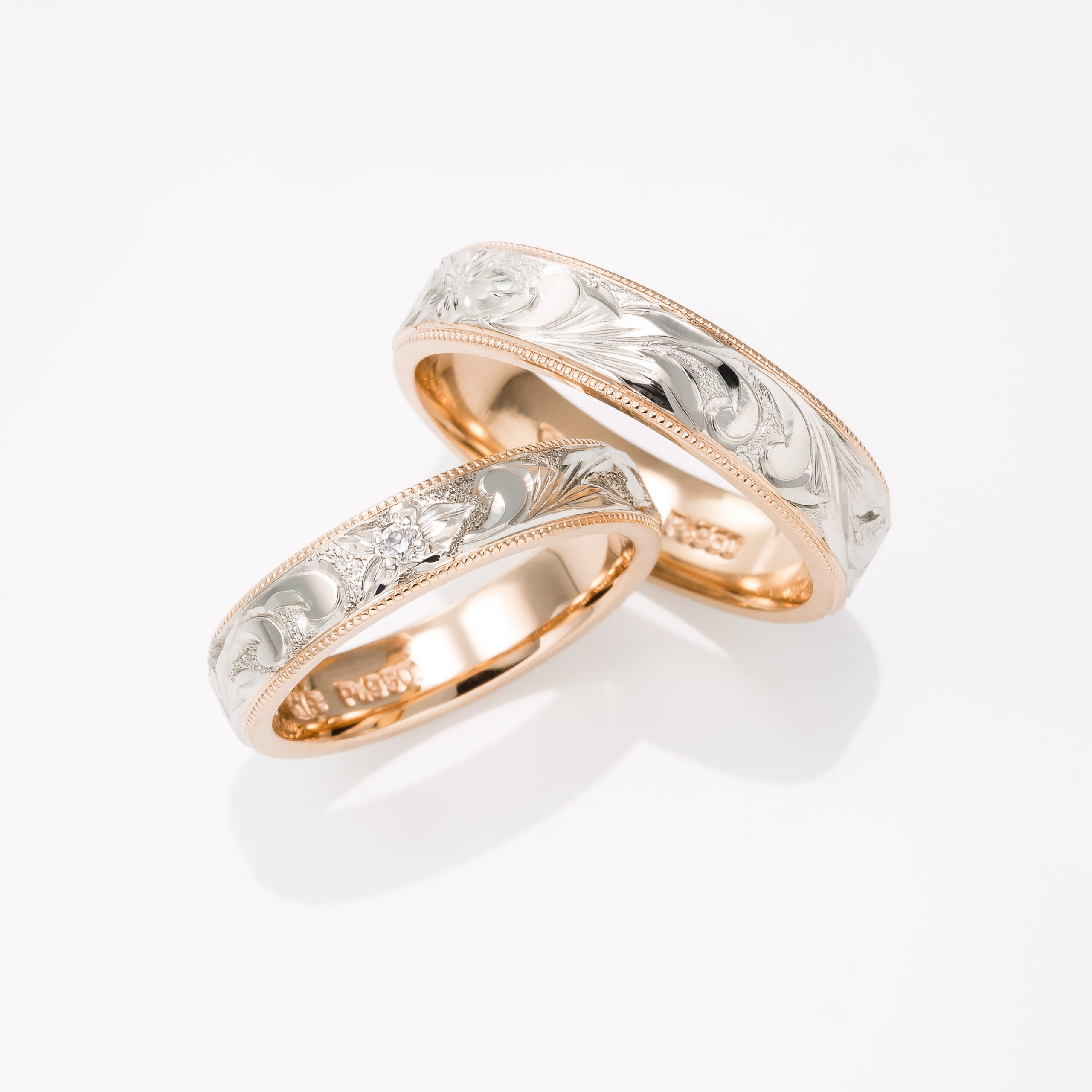 If you think that a single toned is too boring and wants to make it more special, opt for a two-toned ring. Be it a mix of white and yellow gold or white and rose gold. The beautiful color contrast symbolise the union of two completely different individuals who love and accept the flaws of one another.
Types of men's ring, surface & texture
Simple & classic rings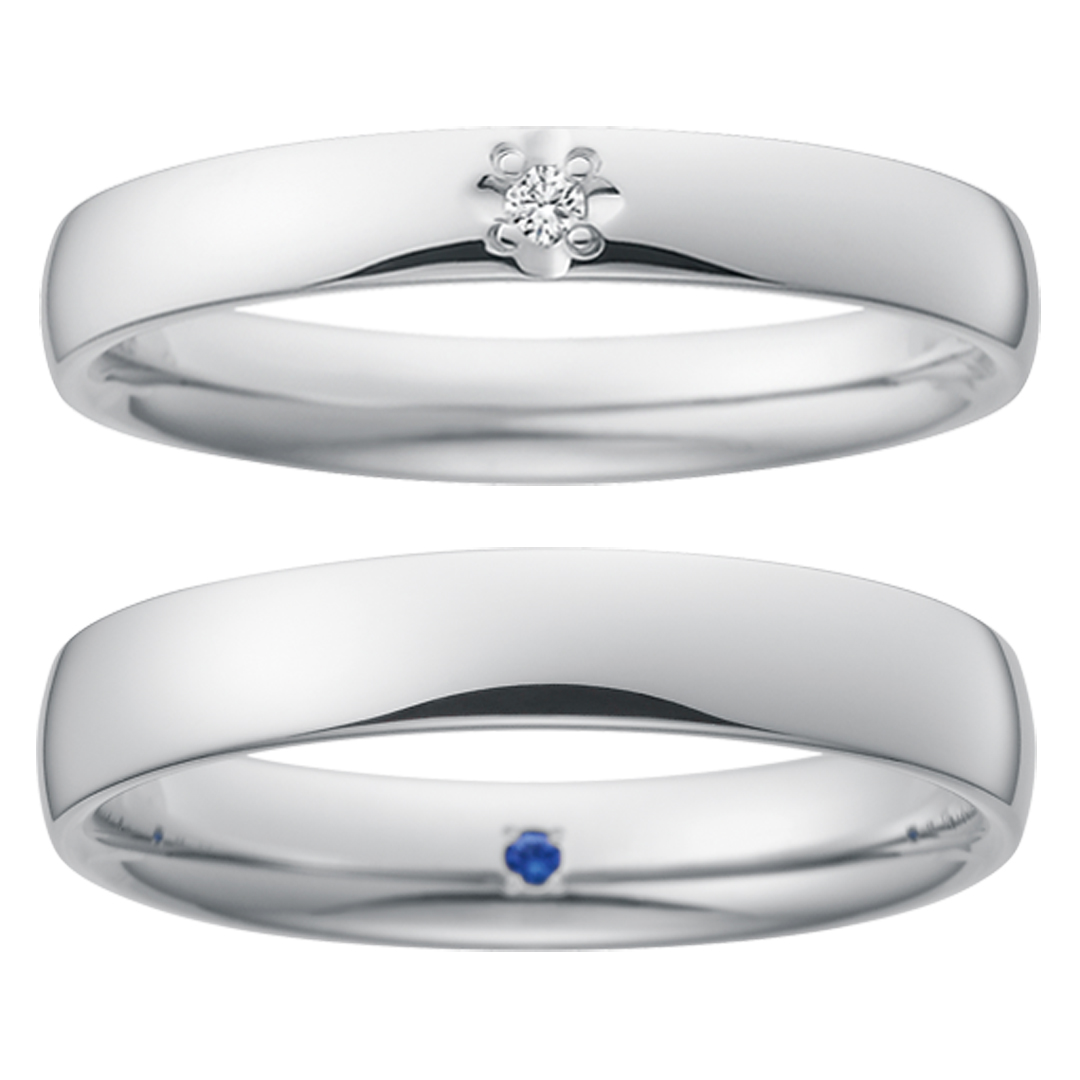 Traditional men's rings which is simple and plain with no stones, carvings or any other accessories. Can remain as a high polish finish giving the ring a smooth, shiny look. It is a classic option, timeless and the most popular choice. Optional to have it changed to matte finish with a dull or lusterless surface which can be sprayed on or Hairline matt. They are more modern in style due to their stylish appearance.
Textured rings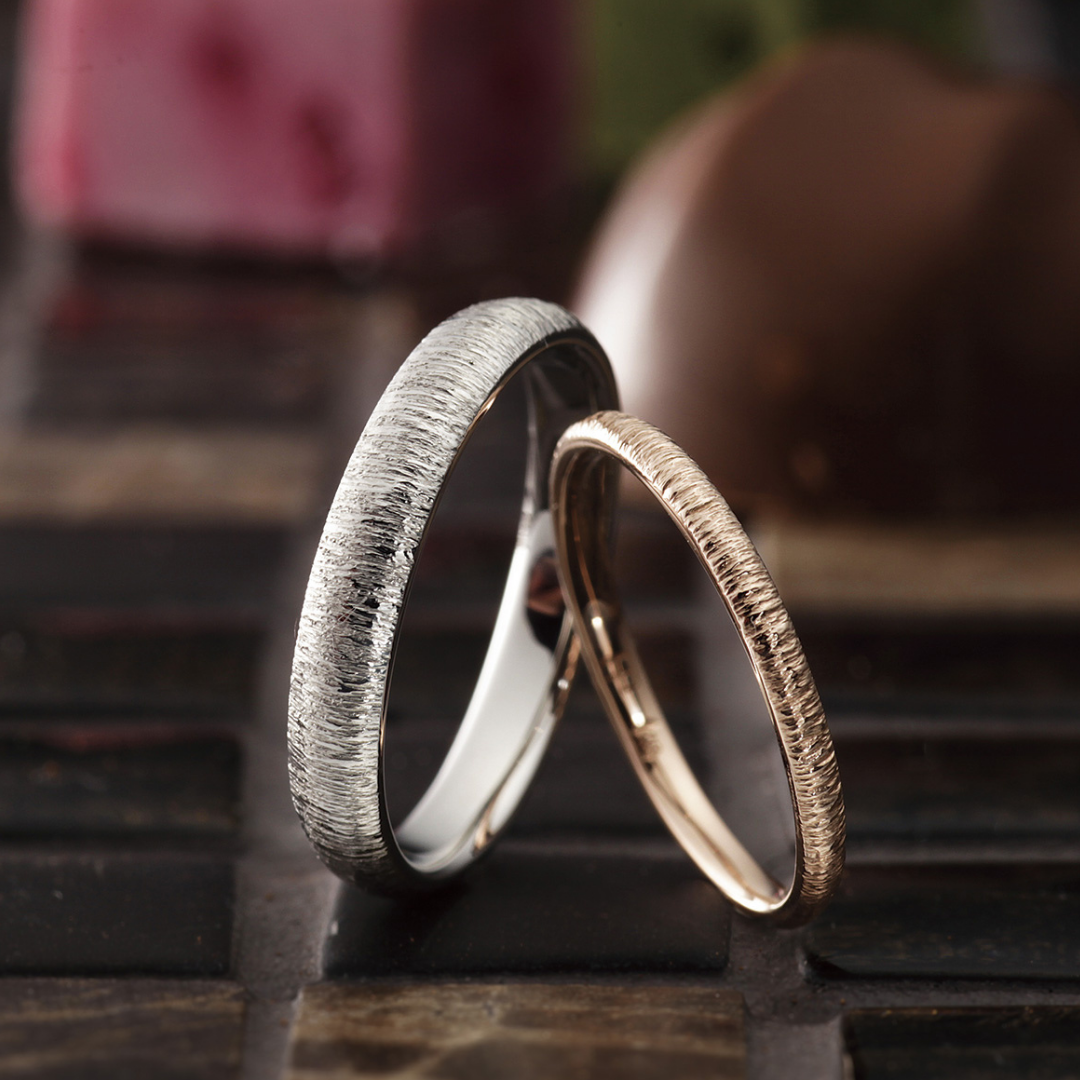 Textured rings are created with some inspiration from crackles, tree bark to create nature-inspired with multi facets and intriguing textures that capture your attention. Due to their rough surface, scratches are not easily seen as compared to a glossy, smooth surface ring.
Hammered ring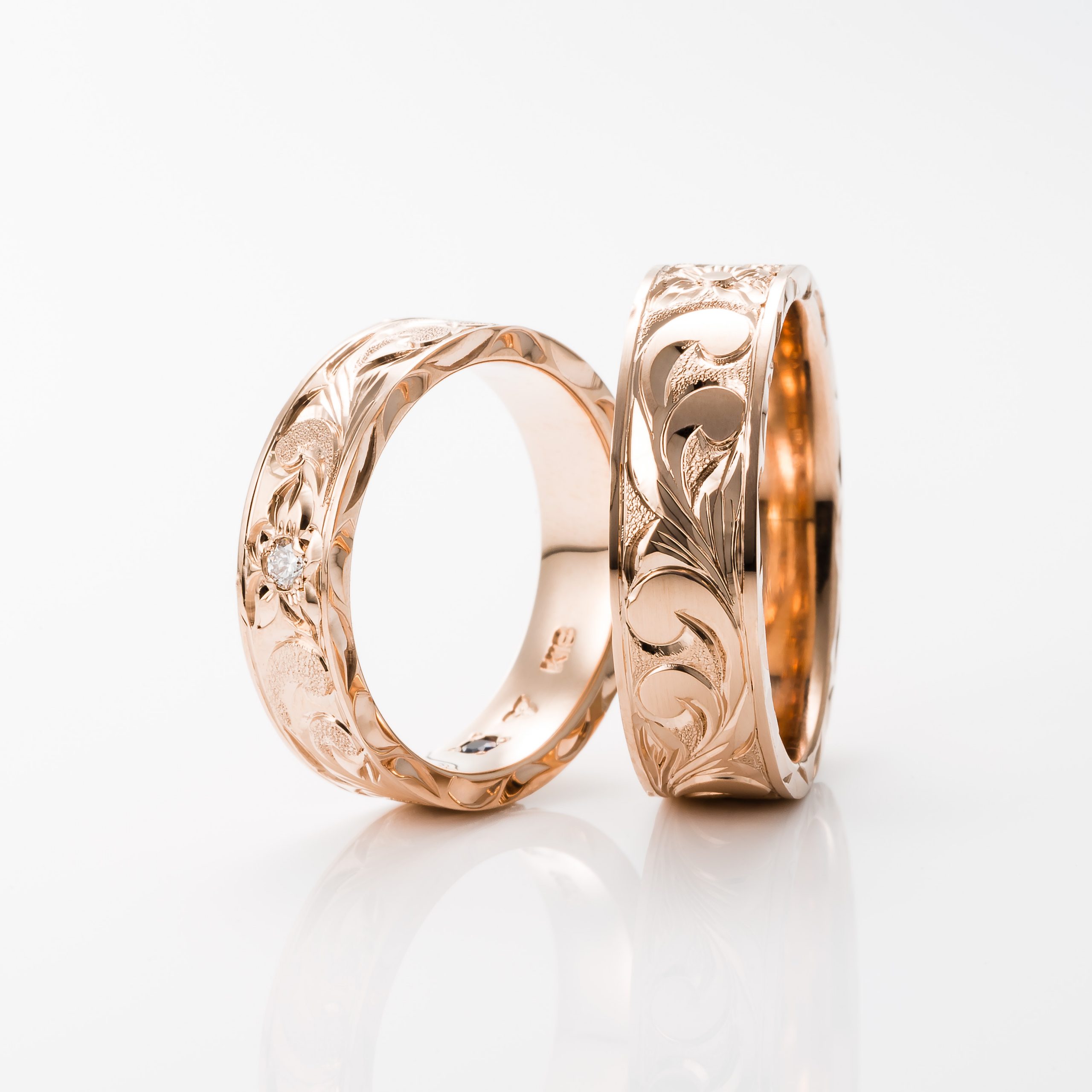 Hammered rings are mostly made through a forging method, where rings are subjected to hammering which makes it much sturdier and more durable. Attractive part is that each ring can be delicate and with detailed hand-carved decorations.
Gemstones or diamond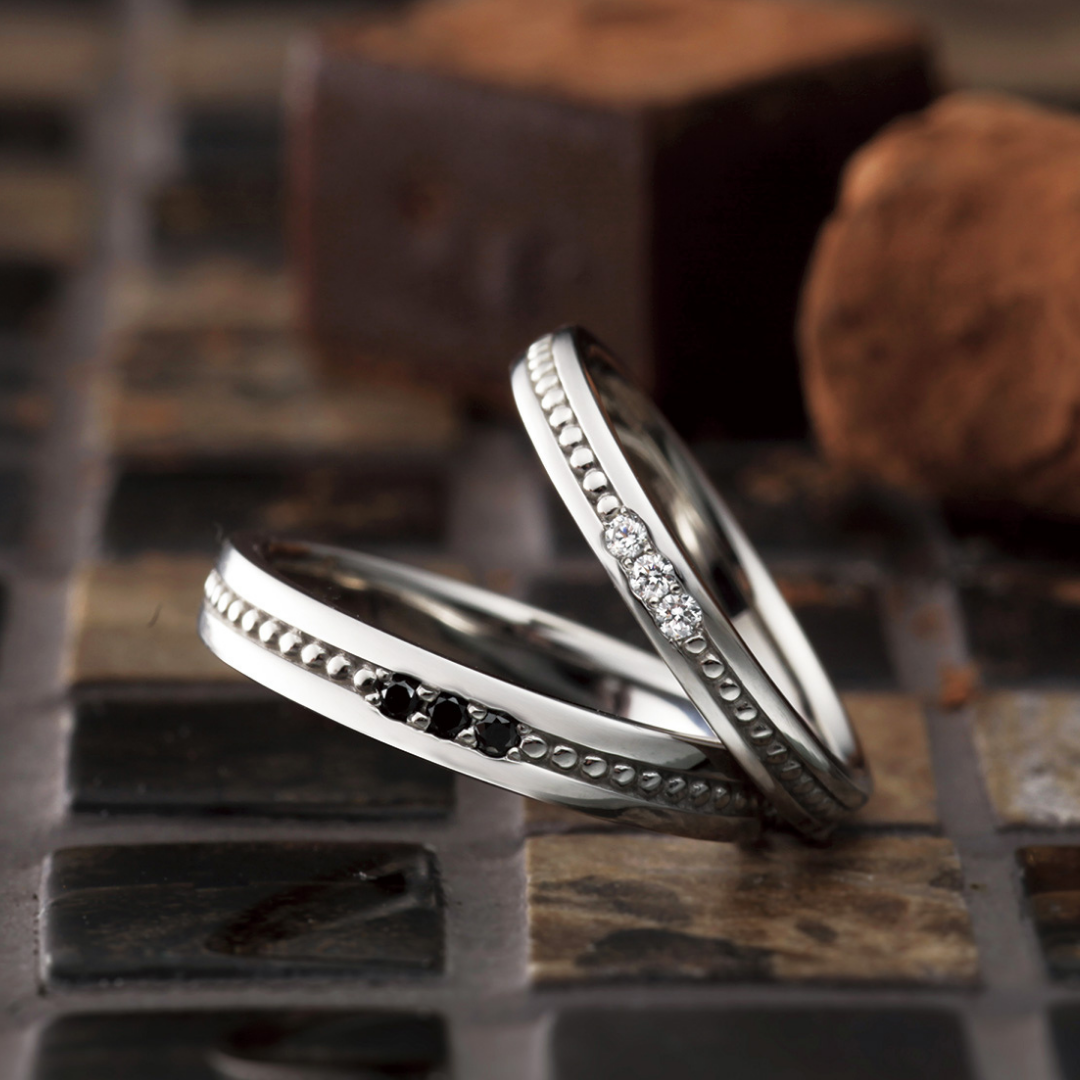 Men who want diamonds but yet not look too extravagant can add a small colored gem such as a black or white diamond on the exterior of the ring.
Simple and classic or unique and unconventional?
VENUS TEARS started out in 2013 as a bridal jewellery store specialising in custom made rings from Japan. We set ourselves apart from local jewellery stores as we do not have ready stock rings available in our store and all our rings are made from scratch in Japan, ensuring every ring is customised. Our friendly and professional staff will guide you on creating your very own unique, one-of-a-kind ring from choosing your favourite ring setting, selecting your base material, and finally choosing your diamond.
It will take about 2months for your rings to be ready as every step of the manufacturing process is done by skilled and experienced craftsmen in Japan, assuring you rings of the highest quality. Personalise your rings by adding a secret inner gem on the inside of your rings or changing the outer stones of the rings to some other sort of diamonds or gems. Visit us to have each of your wedding rings to have it crafted to your ring finger to start off with your marriage journey.
Store Information
VENUS TEARS <Wisma Atria>
435 Orchard Road, #B1-28 Wisma Atria,
Singapore 238877
Tel: +65 6694 1663
VENUS TEARS <JEM>
50 Jurong Gateway Road, JEM #01-54,
Singapore 608549
Tel: +65 6659 6100
VENUS TEARS <Tampines1>
10 Tampines Central 1, Tampines1 #01-35,
Singapore 529536
Tel: +65 6481 2042
VENUS TEARS <Bugis Junction>
200 Victoria Street, Bugis Junction #01-22/22A,
Singapore 188021
Tel: +65 6250 9962