Exciting news for all the lovers out there that are searching for their perfect ideal engagement ring for proposal! Attractive promotion idea for November for you to be entitled for a Free Solitaire Casing under our one and only ABE collection, various of selected solitaire ring designs for you to choose from. You may decide from K18 White Gold, Rose Gold, Yellow Gold or Platinum for your ring frame material!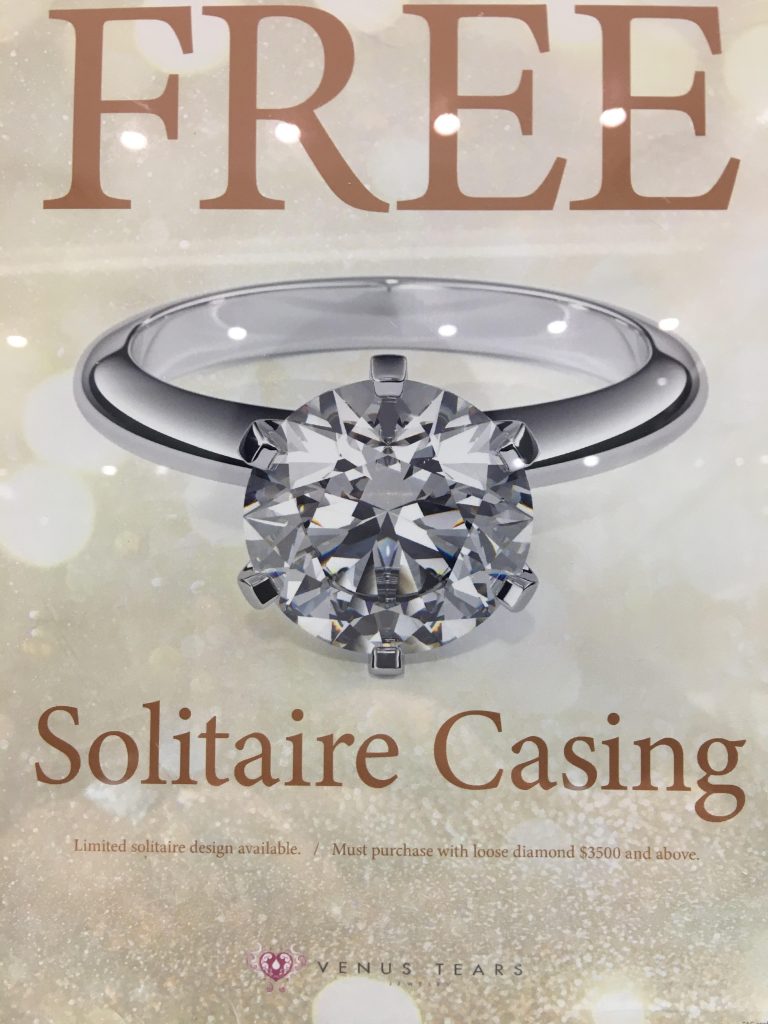 Our solitaire engagement rings represent your true love story. The anthology of shapes include vintage styling with classic clean lines and modern elegance.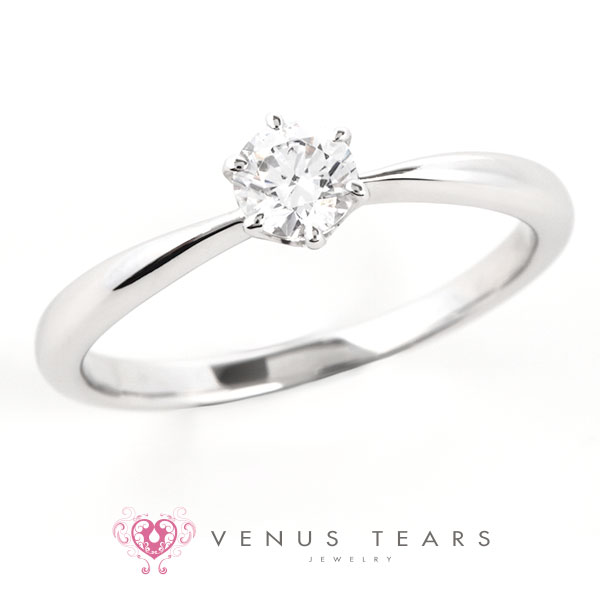 What are engagement rings without it's main diamond? Here we have the GIA Diamond Promotion to go along perfectly with your entitlement for the free solitaire casing! All GIA Diamonds start from $499 onwards! From 0.2ct to 3.0ct, every diamond we carry is graded by the Gemological Institute of America (GIA). And we have limited special promotions for 0.40ct to 1ct diamonds for the month!
Don't miss this great opportunity offer we have for you! Hurry down to your convenient Venus Tears outlets to view and try them on in order to find the perfect ring for you!
Each and every ring is custom-made and crafted to your finger ring size, with desired material and specially made in JAPAN just for you. Simply find both ideal wedding bands and engagement rings through Venus Tears. Although, it is best to make appointments before hand to avoid assistance disappointments, we do welcome walk-in guests as well, and we will try our best to give you the best assistance as soon as possible.
Check out our website : https://venus-tears.sg/reserve
Staff Blog : https://venus-tears.sg/blog/
Follow us on Facebook :https://www.facebook.com/VenusTears.jp/
Follow us on Instagram : https://instagram.com/venustears/