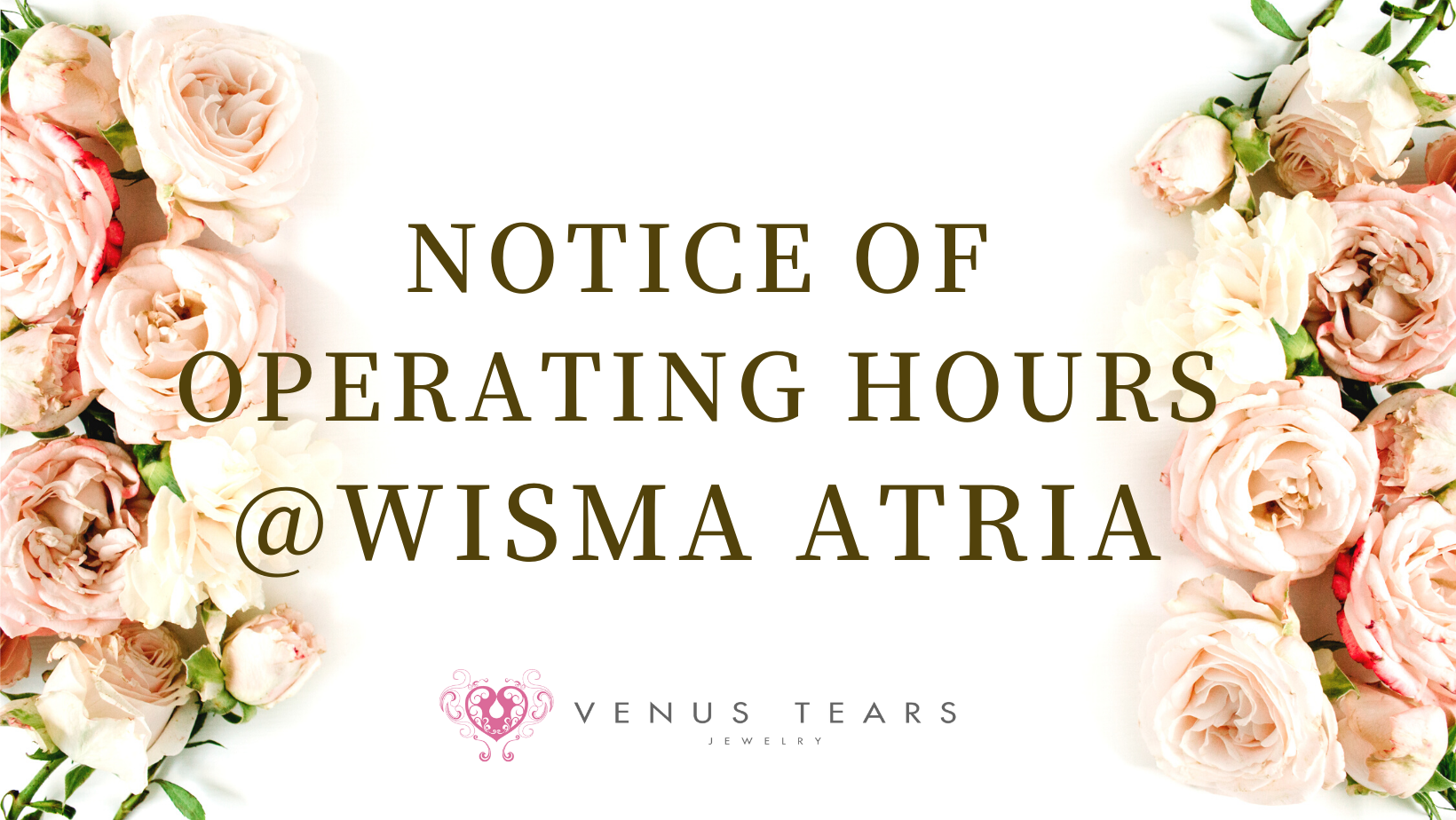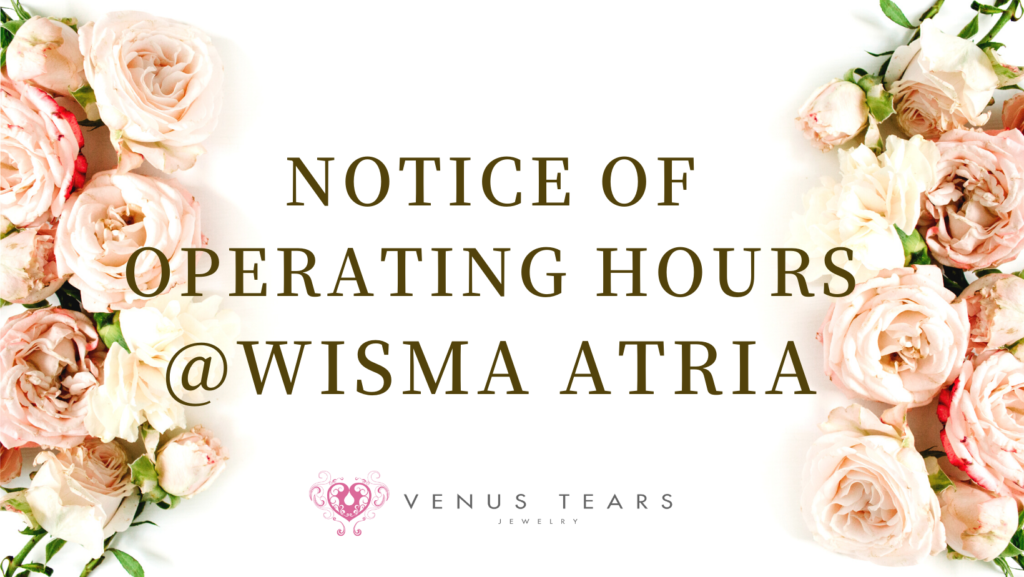 Dear Valued Customers,
The operation hours of Venus Tears Wisma Atria will be changed to the following schedule:
22/02/2022 12pm – 9pm
23/02/2022 12pm – 9pm
24/02/2022 12pm – 9pm
25/02/2022 12pm – 9pm
The opening hours of our other outlets are also subject to change.
We recommend that you check with them before you visit.
If you have any questions, please feel free to contact us at
Venus Tears Bugis Junction Outlet: 6250 9962
WhatsApp (Message Only): 8553 8363
We apologize for any inconvenience this may have caused you.
We appreciate your understanding and thank you for your patience.