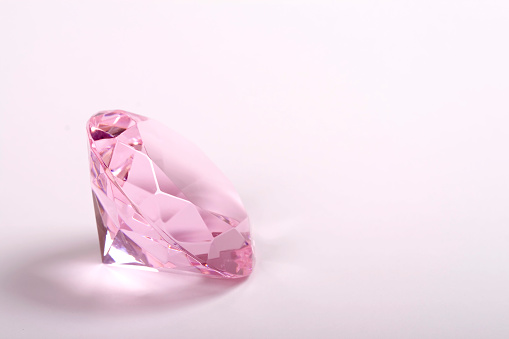 Pink diamonds like any other diamond, are formed naturally using billions of years under immense heat and pressure. And among 200,000 diamonds, there is only 1 natural pink color diamond to be found. Because of its immense rarity, it is also known as "A symbol of Destiny".

How do Pink diamonds formed?
There's also a touch of mystery and intrigue about the rosy gemstone, because the exact reason for the pink colour is not completely known (unlike their coloured counterparts).
Pink diamonds get their hue from seismic activity that creates a shift in the crystal structure of the diamond, resulting in a beautiful shade of blush.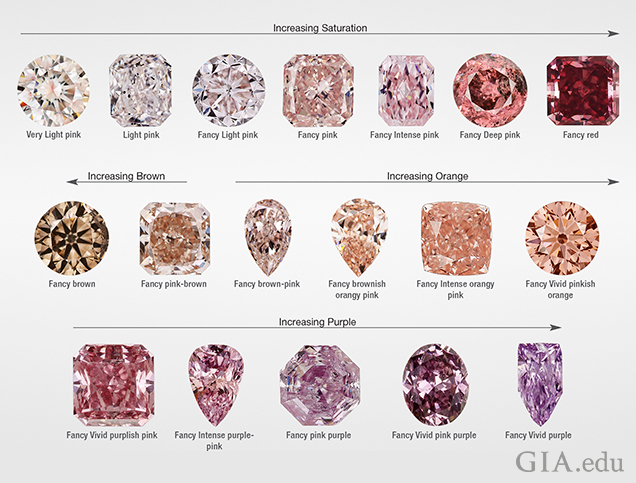 Research confirms that the color of 99.5% of pink diamonds comes from distortion in their crystal structure, not from trace elements, such as nitrogen, which causes yellow color in diamonds or boron, which causes blue.
Pink diamonds, which are predominantly sourced from the Argyle Diamond Mine (now closed) in Western Australia, are extremely rare and highly sought after by collectors all over the world.

However, its mined volume has been decreasing over the years, which means an increase in scarcity.

This fact only adds to the enigmatic allure of these highly coveted diamonds.
What does Pink Diamond symbolize?
While the colour pink represents femininity, romance and tenderness, pink diamonds themselves exude the qualities of love, creativity and romance.
MILK & Strawberry's "Natural Pink Diamonds" are a representation of "Two Destined Lovers".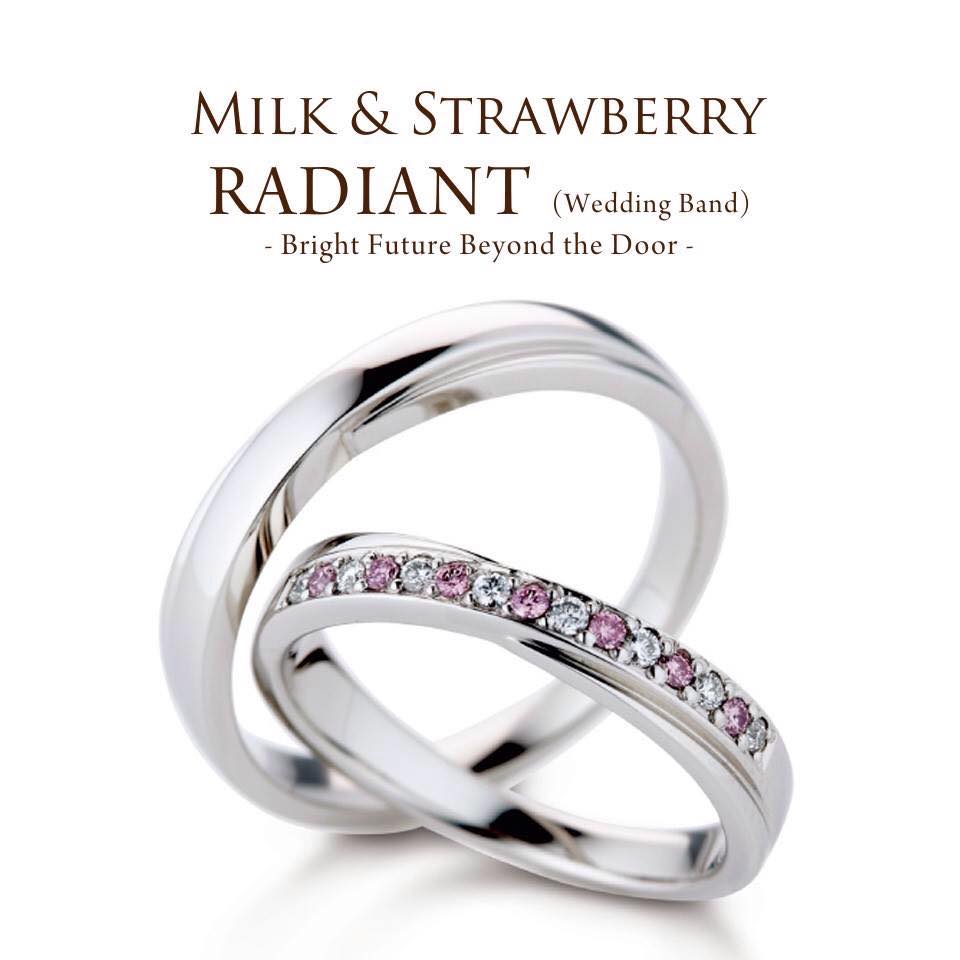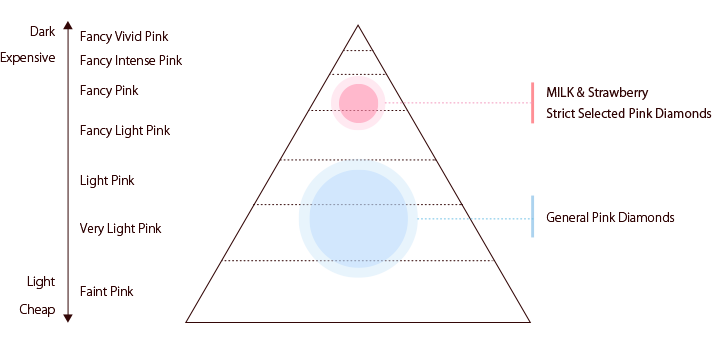 Every single piece of "Natural Pink Diamond" in MILK & Strawberry has gone through a very strict selection procedure. A careful selection that only diamonds with the most outstanding Color & Brilliance may pass, despite its scarcity, so its radiance may shine forever – like your everlasting happiness.
Besides able to customise the material from platinum to K18 White Gold, Yellow Gold and Rose Gold, you can also customise the arrangement of the pink melee diamond. Of course, these customization can be done with other brands in Venus Tears too! Do head down to any of our stores to find out more!
VENUS TEARS bridal concept stores are located at Wisma Atria, Jem, Bugis Junction & Tampines 1. Just a walking distance of about 5 mins walk from Orchard MRT, Jurong East MRT, Bugis MRT, and Tampines MRT. Please click the "RESERVE" page and select the branch in Singapore to make an appointment with us.
Check out our website: https://venus-tears.sg/reserve
Staff Blog: https://venus-tears.sg/blog/
Follow us on Facebook:https://www.facebook.com/VenusTears.jp/
Follow us on Instagram: https://instagram.com/venustears/
All VENUS TEARS bridal and fashion shops locations are shown below:
Bugis Junction Outlet
Bugis Junction #01-22/22A, 200 Victoria Street,
Singapore 188021
Tel: 6250-9962
Wisma Atria Outlet
435 Orchard Road, #B1-28 Wisma Atria,
Singapore 238877
Tel: 6694-1663
Jem Outlet
50 Jurong Gateway Road, JEM #01-54,
SINGAPORE 608549
Tel: 6659-610
TAMPINES ONE Outlet
10 Tampines Central 1, Tampines One #01-35
SINGAPORE 529536
Tel: 6481-2042