The coffret couleur ring is a treasure chest with two birthstones inside, in a shade unique to both of you. Your feelings and my feelings with our ring fingers close together, we will fill our days with treasures.
This is a bridal collection that deeply unites two people who are destined to be together.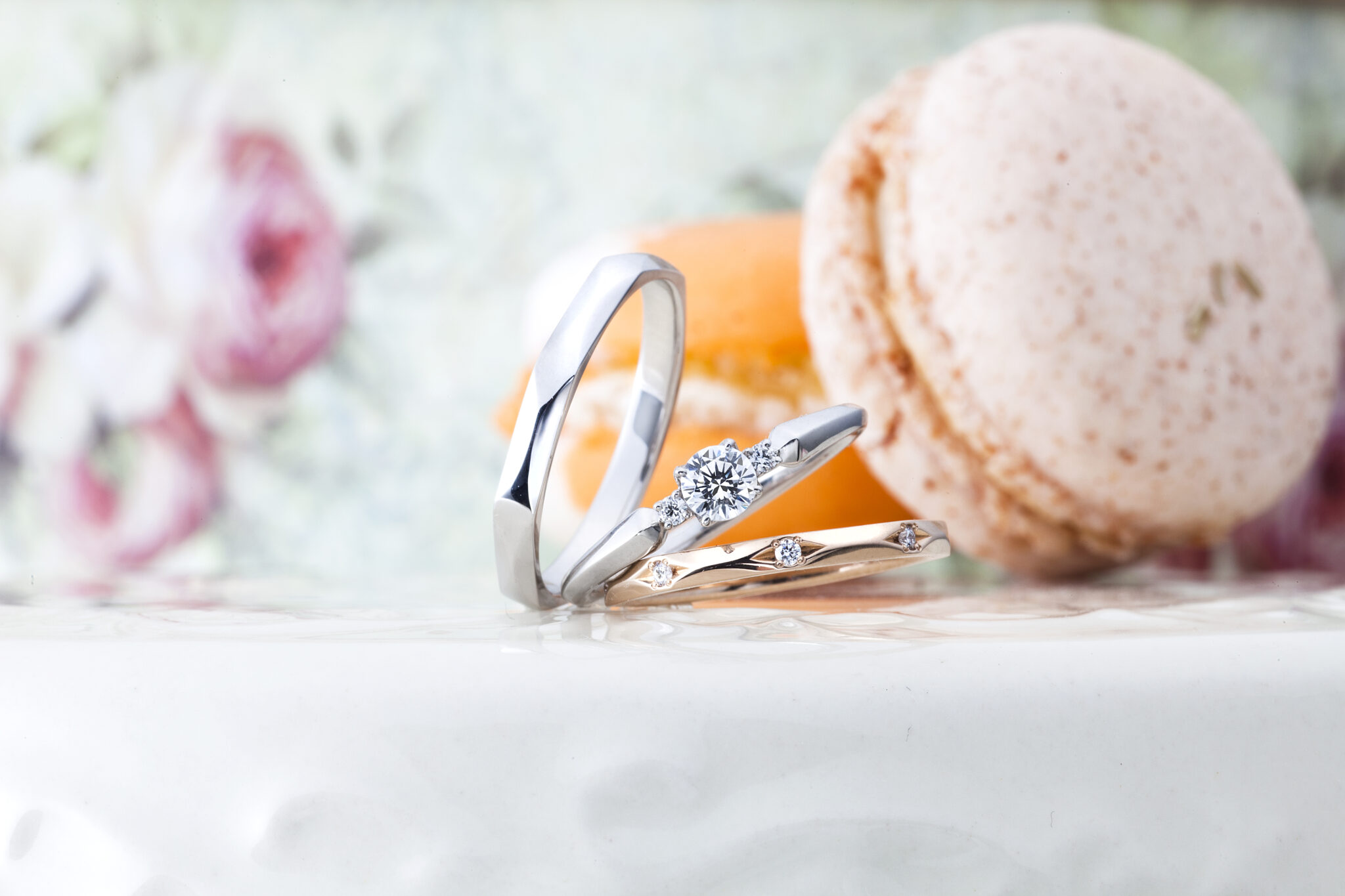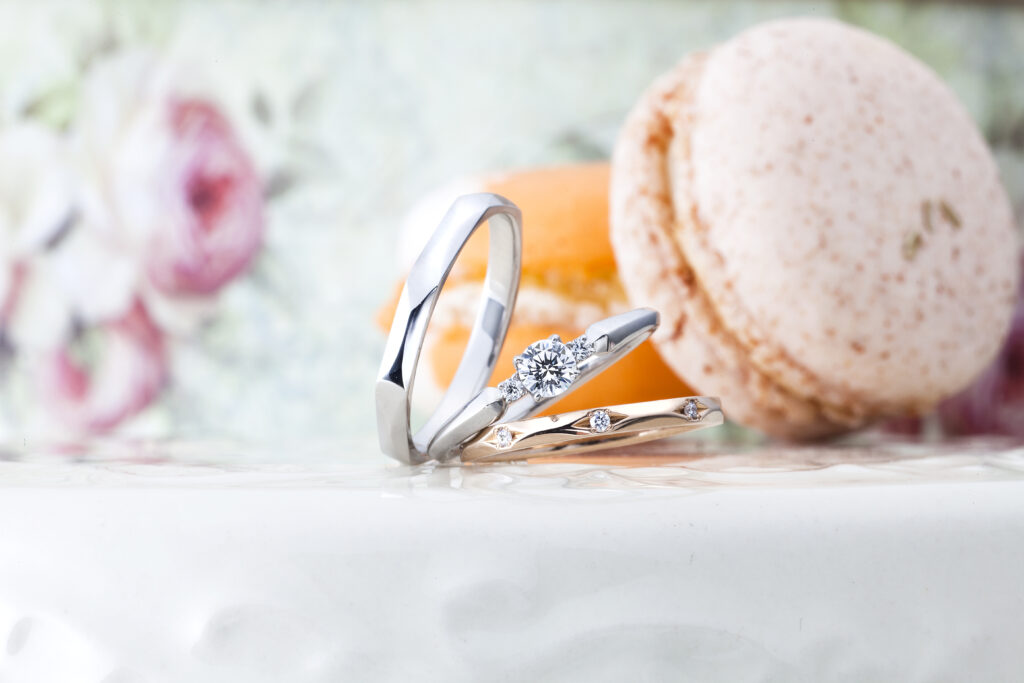 The birthstone is the stone of destiny, and when the two stones are placed on each other's ring finger, the Coffret Couleur ring is complete.
A combination just for the two of us. You can choose from three colors of sapphire: blue sapphire, and pink sapphire (Fancy/Vivid).
The diamond can be changed to a pink diamond, black diamond, blue diamond, or ice blue diamond.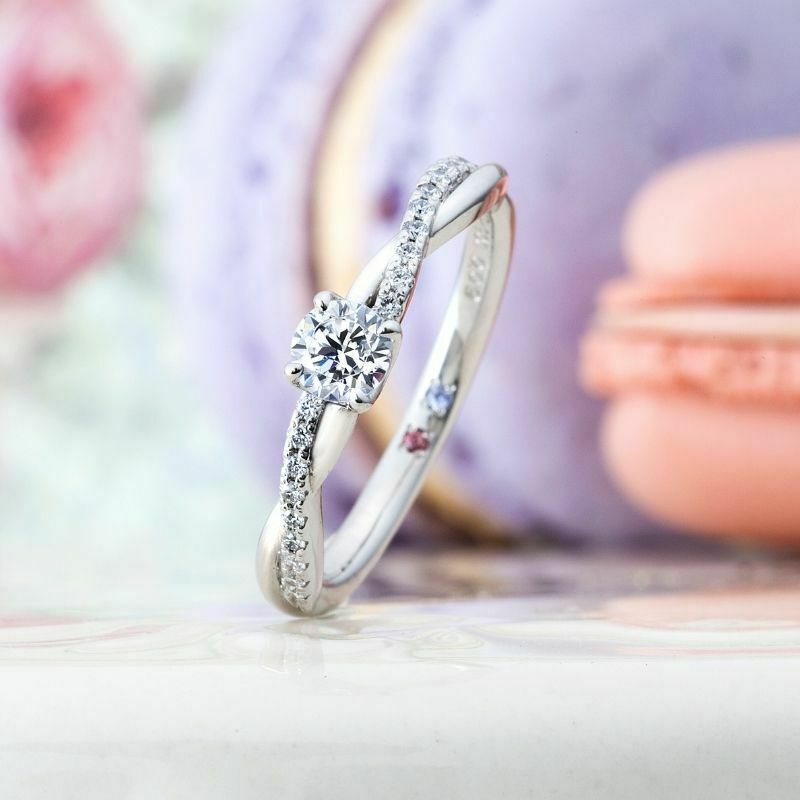 Since your ring will be worn for a lifetime, we pursue a gentle fit on the finger in addition to diamond brilliance and ring design. We carefully polish each ring to achieve a smooth feel and reduce any sense of discomfort when slipping it on.
We optimize the thickness and roundness of each ring for smooth slipping on and off while reducing the area that touches the finger with a beautiful rounded inner shell* finish. The uncompromising pursuit of "beauty of feel" provides a snug yet natural and comfortable fit.
VENUS TEARS is a Cosmopolitan Bridal Jewelry Brand from Japan. We have a variety of engagement rings and wedding bands. Moreover, we can offer GIA certified/high-quality diamonds at affordable prices for your ideal gradings of diamonds. For making a reservation, please click the page "RESERVE" and select the branch in Singapore, which is at our JEM, Tampines, Wisma Atria, and Bugis stores. Please feel free to contact us. We are looking forward to seeing you!
A majority of VENUS TEARS Japanese bridal ring brands come with complimentary engraving services which is a lovely & ultimate way to make your ring feel like it's truly your very own & turning it into a treasured keepsake!
Check out our website : https://venus-tears.sg/reserve
Staff Blog : https://venus-tears.sg/blog/
Follow us on Facebook : https://www.facebook.com/VenusTears.jp/
Follow us on Instagram : https://instagram.com/venustears/
Any Inquiry do drop us a message by WhatsApp 8518 4875, We shall assist you further. VENUS TEARS Facebook page and Instagram are available!
All VENUS TEARS bridal concept stores are located at Bugis Junction , Wisma Atria, Tampines 1 and Jem. Just a walking distance of about 5min walk from Orchard MRT, Jurong East MRT, Bugis MRT and Tampines MRT.