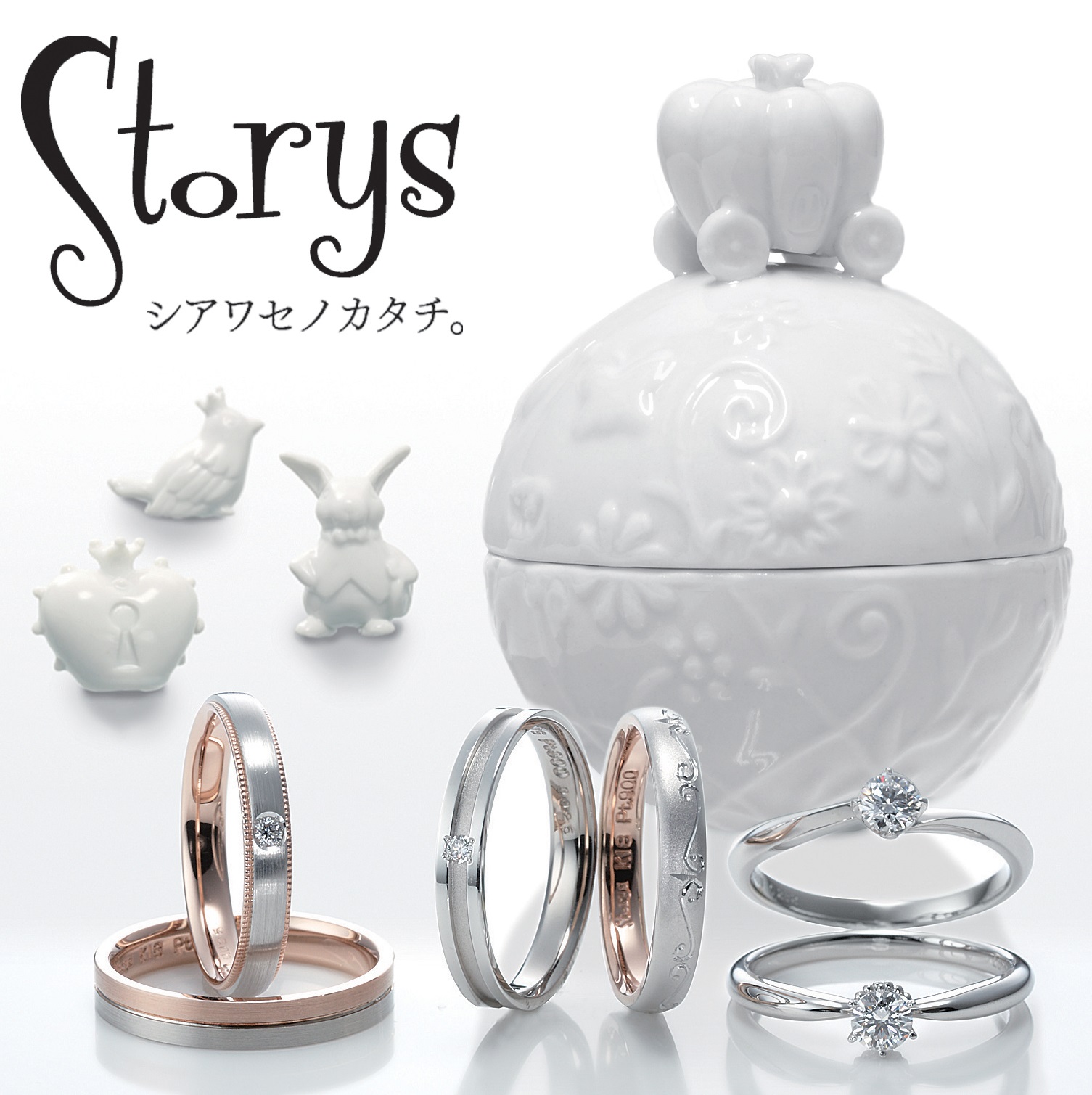 Which fairy tales do you like? Storys bridal collection has the fancy fusion between fairy tales and jewelry.
This collection offers lovely and simple designed wedding bands made with fairy tale motifs.
The popular combination rings are made of Platinum and K18 Rose Gold and producted by forging manufactureing to make rings smooth fit and comfortability.
Each ring comes with an original ring case designed after different fairy tale characters.
You can choose your favorite case and enhance it with life-long memories such as your best-loved fairy tale.




VENUS TEARS is a Cosmopolitan Bridal Jewelry Brand from Japan. We have a variety of engagement rings and wedding bands. Also we can offer GIA certified/high quality diamonds at overwhelming affordable prices. For making a reservation, please click "RESERVE" page and select the branch in Singapore, which are JEM, Tampines and Bugis. Please feel free to contact us. We are looking forward to seeing you!