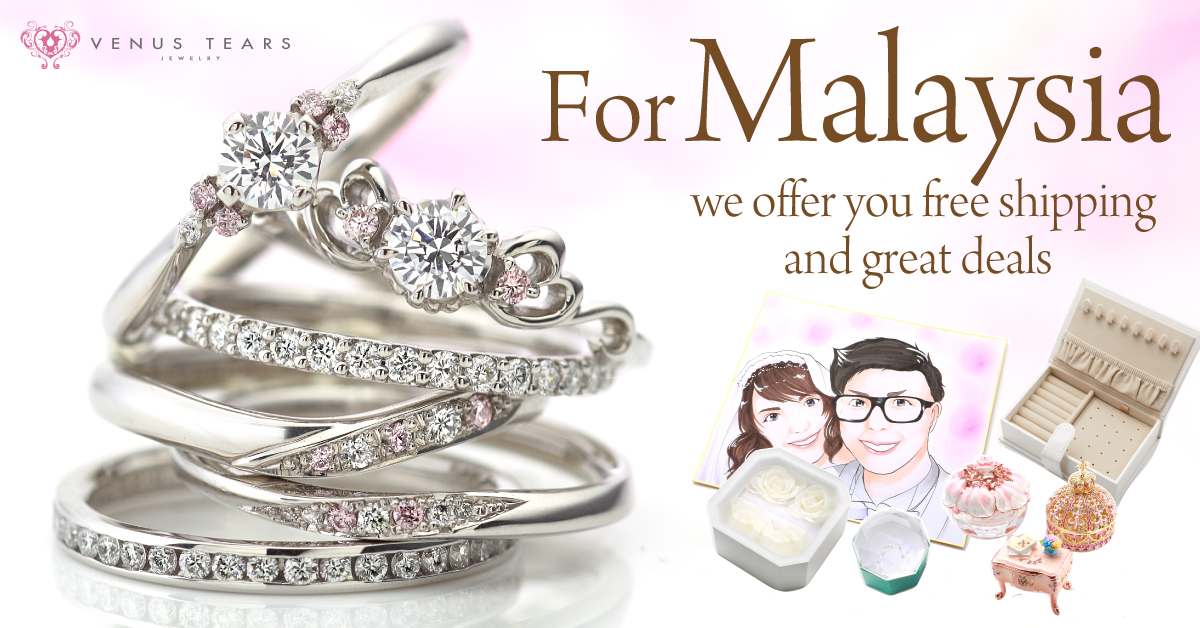 Dear our customers in Malaysia,
Venus Tears is a multi-branded jewelly store from Japan.
We have five outlets in Singapore, our wedding bands are
all carefully selected by customers popularlity.
We are having special promotion during this limited time.
Customers who come to our outlet in Singapore
and make a  purchase, we offer free shipping to Malaysia.
We are also having many promotion so don't miss this chance.
Don't worry if you can't come down to the store,
we are happy to consult your ideas over the phone or by email.
You are still elligible to enjoy free shipping.
Please check our website for more information.
◇◇◇◇◇◇◇◇◇◇◇◇◇◇◇◇◇◇◇◇◇◇◇◇◇◇◇◇◇◇◇◇◇◇◇◇◇◇◇◇◇◇◇◇◇◇◇◇◇◇◇◇◇◇◇◇◇◇◇◇◇◇◇◇◇
VENUS TEARS is a Cosmopolitan Bridal Jewelry Brand from Japan. We have a variety of engagement rings and wedding bands. Also we can offer GIA certified/high quality diamonds at overwhelming affordable prices. For making a reservation, please click "RESERVE" page and select the branch in Singapore, which are JEM, Tampines and Bugis. Please feel free to contact us. We are looking forward to see you!