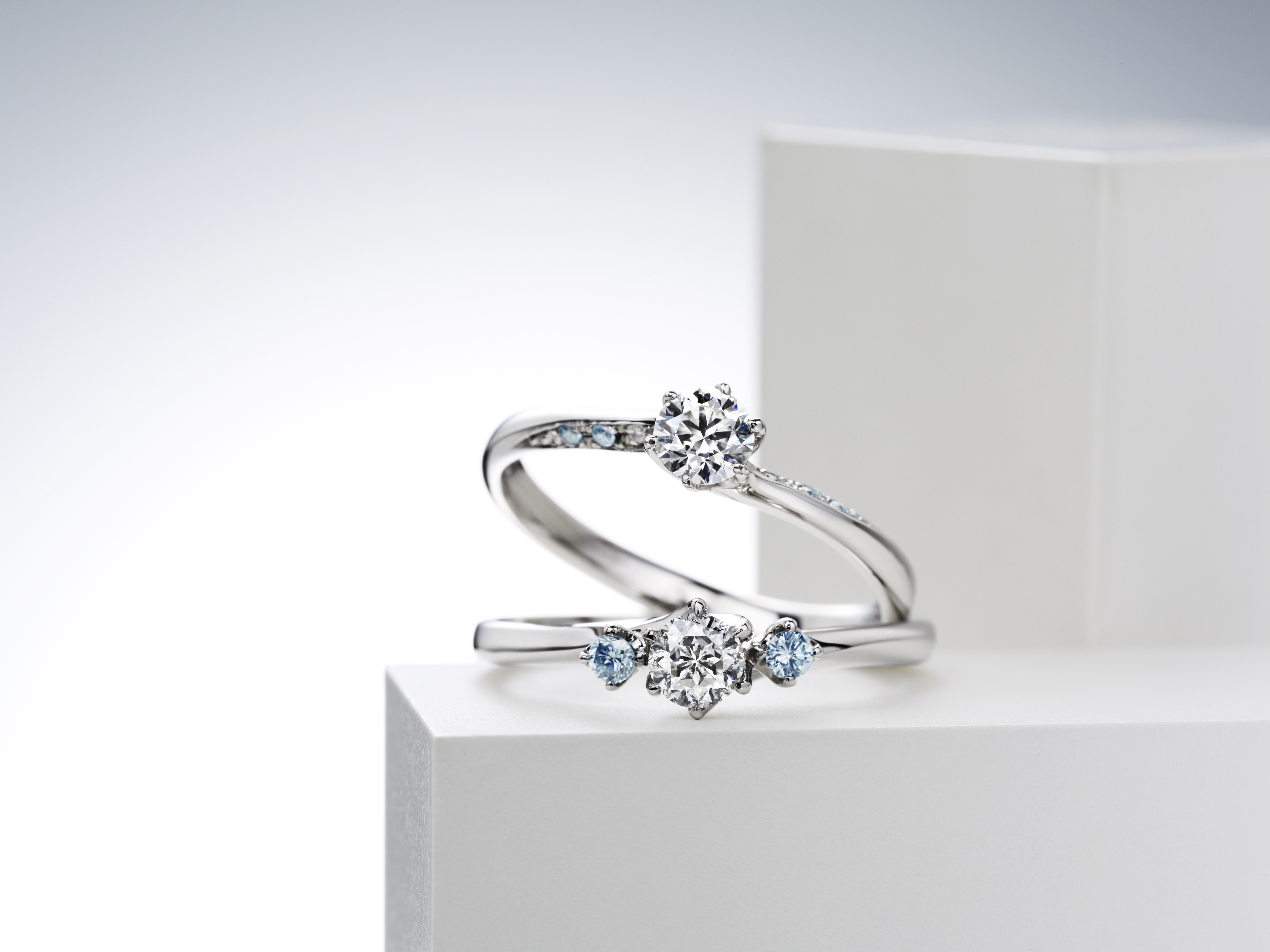 Sirena Azzurro
Has been a classic and simple design that most ladies adore. 
Setting a blue diamond , alike to the tradition of Something Blue.
These series of rings promises happiness.
One melee diamond is change to a blue one, with the tradition to become a happy bride.
The rings uses Ice Blue Diamonds, creating a natural look, making it a unique set of rings.

◇◇◇◇◇◇◇◇◇◇◇◇◇◇◇◇◇◇◇◇◇◇◇◇◇◇◇◇◇◇◇◇◇◇◇◇◇◇◇◇◇◇◇◇◇◇◇◇◇◇◇◇◇◇◇◇◇◇◇◇◇◇◇◇◇
VENUS TEARS is a Cosmopolitan Bridal Jewelry Brand from Japan. We have a variety of engagement rings and wedding bands. Also we can offer GIA certified/high quality diamonds at overwhelming affordable prices. For making a reservation, please click "RESERVE" page and select the branch in Singapore, which are JEM, Tampines and Bugis. Please feel free to contact us. We are looking forward to see you!