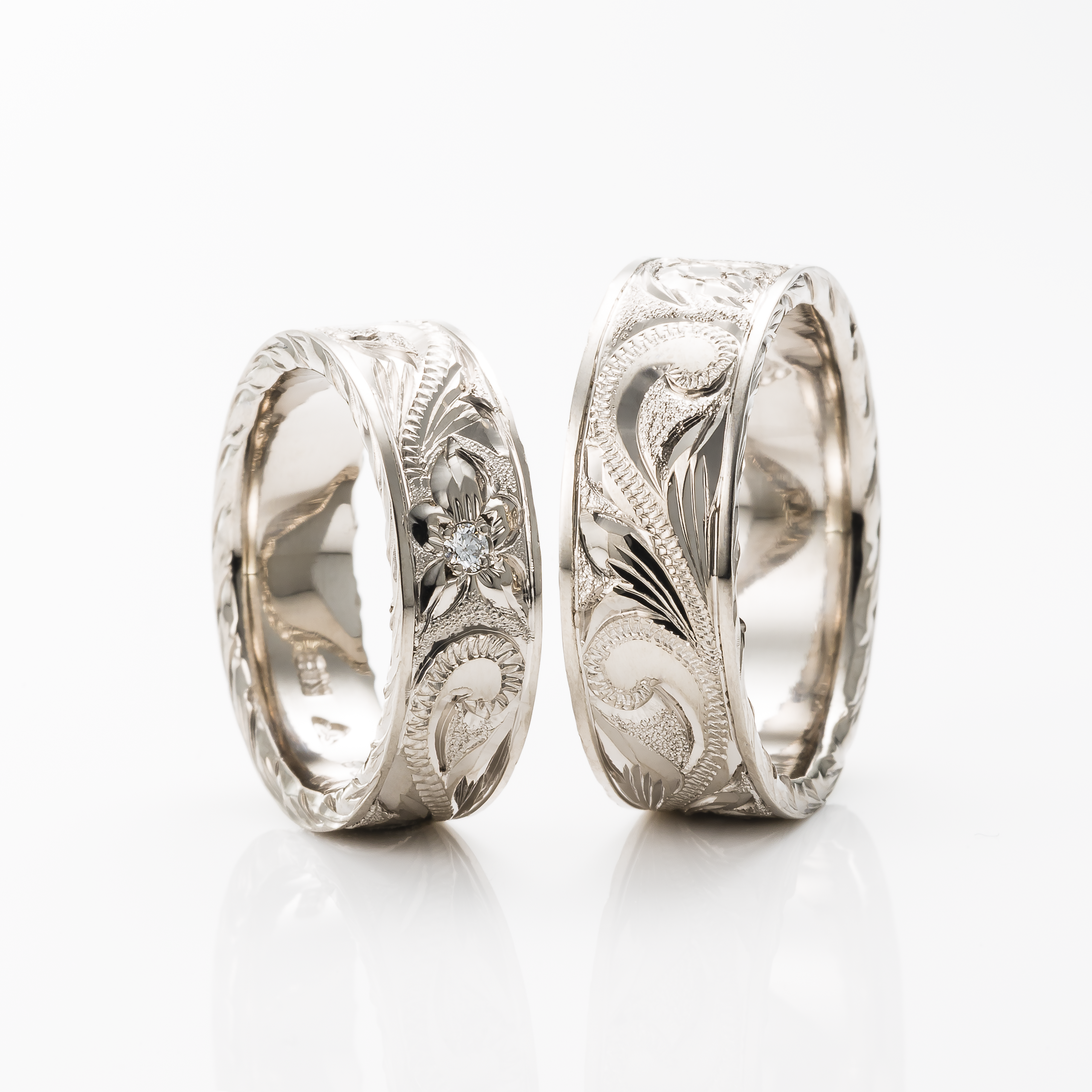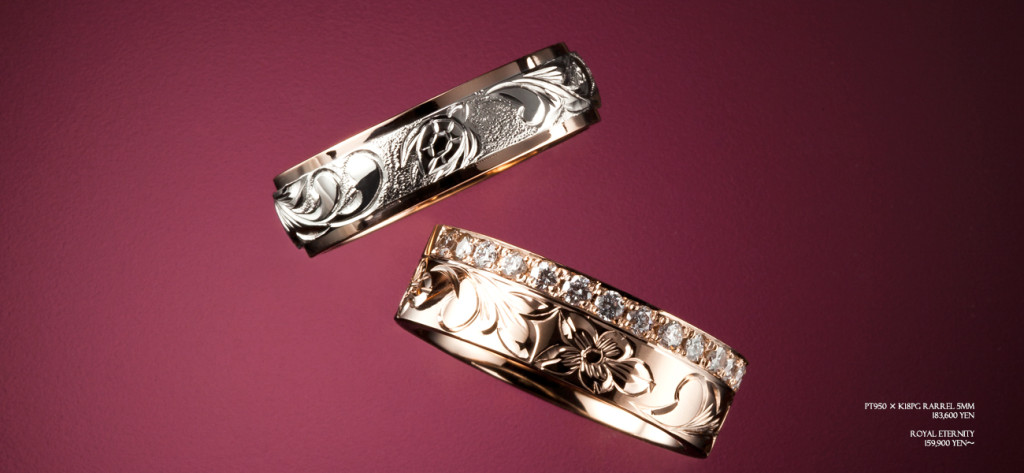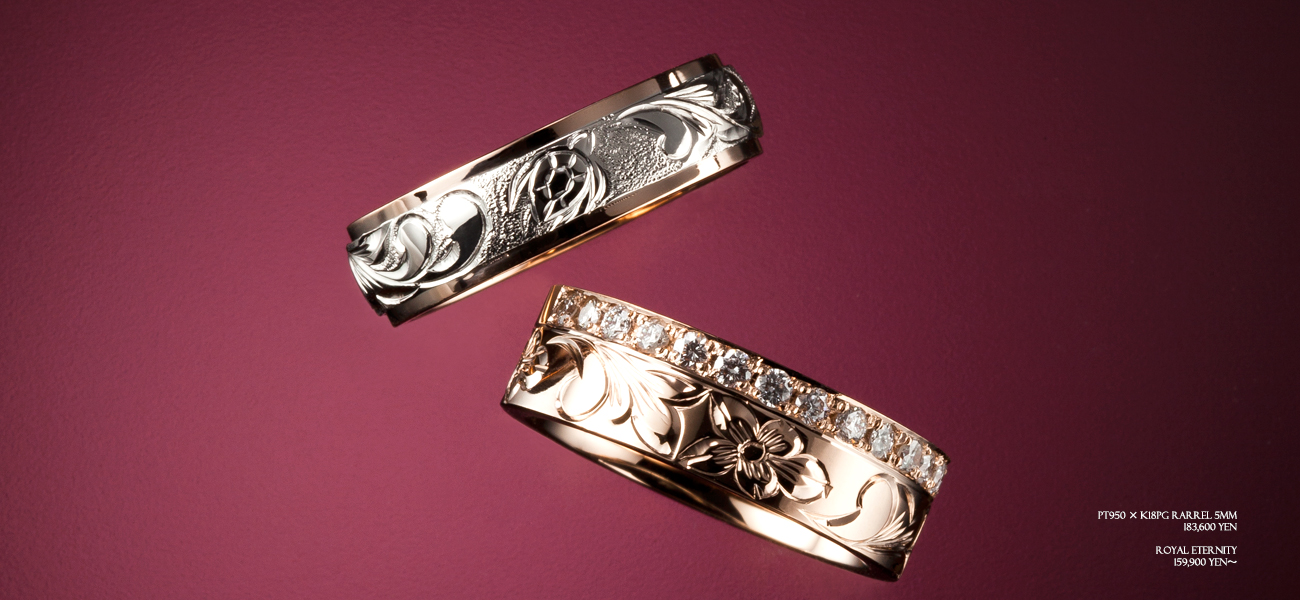 Maile Bridal Ring Collection.
Each piece of jewellery is purely hand-made.
Hawiian jewellery is formally called "Hawaiian heirloom Jewelry", which means "inherited family treasure".
Hawaiian families cherish and pass down their family jewellery for many generations. In recent years, Hawaiian jewellery is becoming very popular choice for marriage bands.
◇◇◇◇◇◇◇◇◇◇◇◇◇◇◇◇◇◇◇◇◇◇◇◇◇◇◇◇◇◇◇◇◇◇◇◇◇◇◇◇◇◇◇◇◇◇◇◇◇◇◇◇◇◇◇◇◇◇◇◇◇◇◇◇◇
VENUS TEARS is a Cosmopolitan Bridal Jewelry Brand from Japan. We have a variety of engagement rings and wedding bands. Also we can offer GIA certified/high quality diamonds at overwhelming affordable prices. For making a reservation, please click "RESERVE" page and select the branch in Singapore, which are JEM, Tampines and Bugis. Please feel free to contact us. We are looking forward to see you!