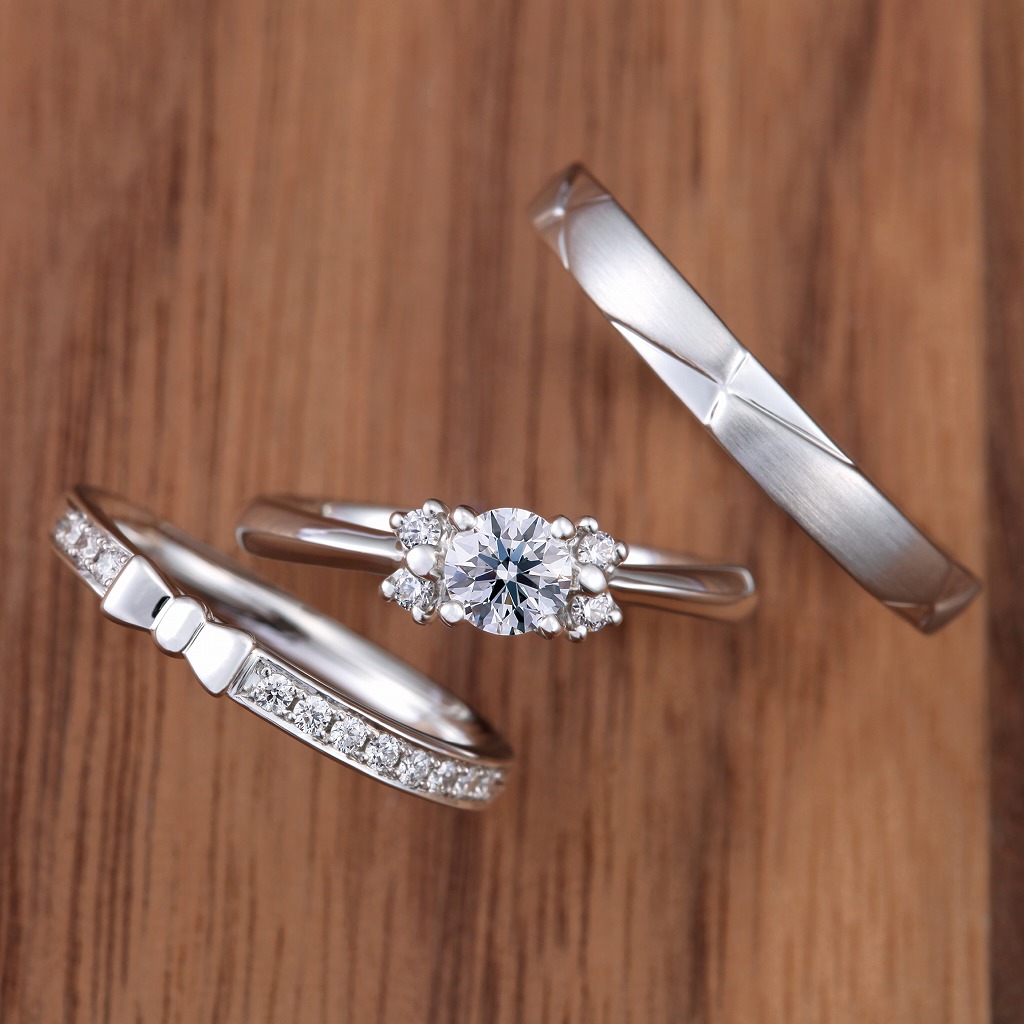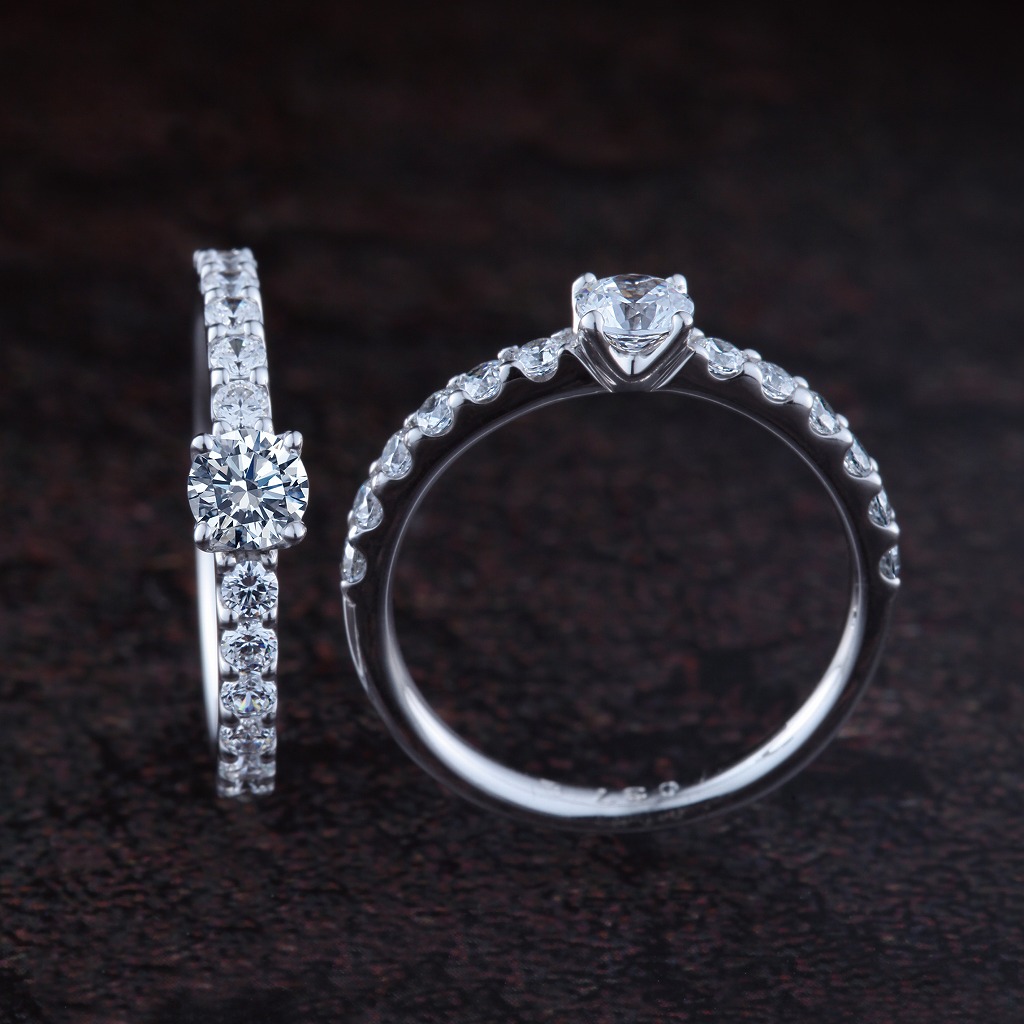 Colany collection crafted out with perfect cut diamonds by the professional certified Japanese craftsmen, Colany wedding rings and engagement rings use only excellent grade diamonds to bring out the sparkle in their jewelry & forging method. This collection provides the highest jewelry quality that can be used for a lifetime, which you may have your ring to be inherited passing down to your next generation.
Engagement ring with melee perfect cut diamonds when you wear on the hand will sparkle whenever you move and every angle of the heart and arrow diamonds shine, Perfect cut diamond engagement ring just for the perfect bride to be. The engagement ring and wedding bands can select for platinum and K18 pure gold to crafted, have a 3D pop-up bow design that signifies of the couple tied the promise ring as the marriage vow. Engagement ring to be stack as one combine with matching men ring as a set, stack together like the marriage bond tied together and last forever. Select Colany collection marriage rings as your choice to have a happy and blissful marriage.
VENUS TEARS is a selection of Engagement Ring and Wedding Band shop from Japan. All diamonds are certified by GIA, which is one of the most well-known gem research institutes in the world at affordable prices. We carry an extensive collection of proposal rings and wedding rings. Our diamonds rings are not only just for wedding, but also an excellent gift idea for anniversary ring. Couple rings are also available too.
Currently COLANY only available at Wisma outlet Drop by to our VENUS TEARS Bridal outlets in Tampines 1 / Jem / Bugis /Wismaand begin your bridal ring selection journey with us!