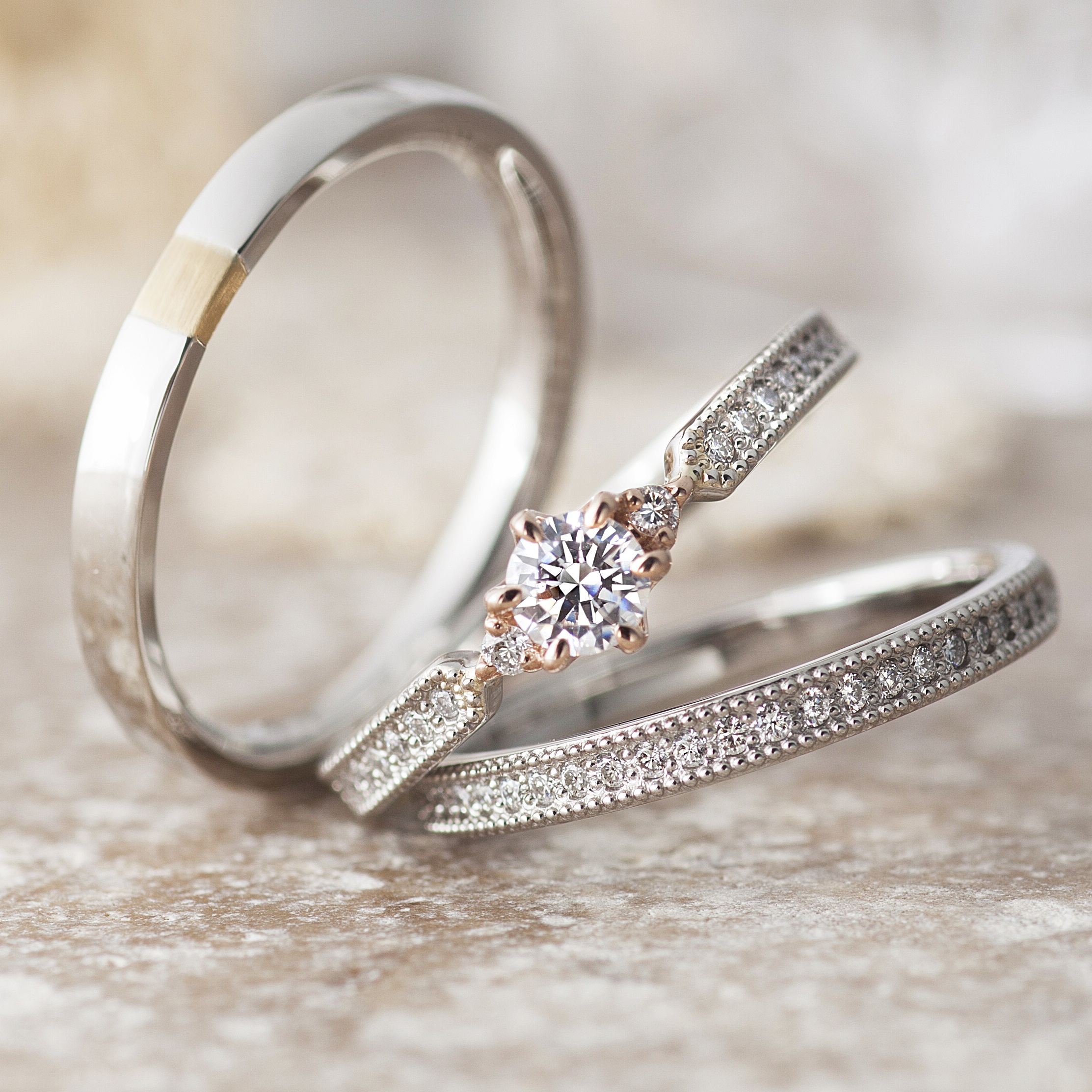 "PRIMA PORTA" is the key to connecting dreams and reality. In this series, designs are inspired by the Love City, Venice in Italy.…
This pair of rings featured have a very vintage feel, suitable for daily wear.
Each and every of our ring is crafted based on your finger ring size, with desired material, stones and specially made in JAPAN just for you.
Drop by to VENUS TEARS outlet of JEM, TAMPINES ONE, BUGIS JUNCTION to try on the other beautiful wedding rings too!