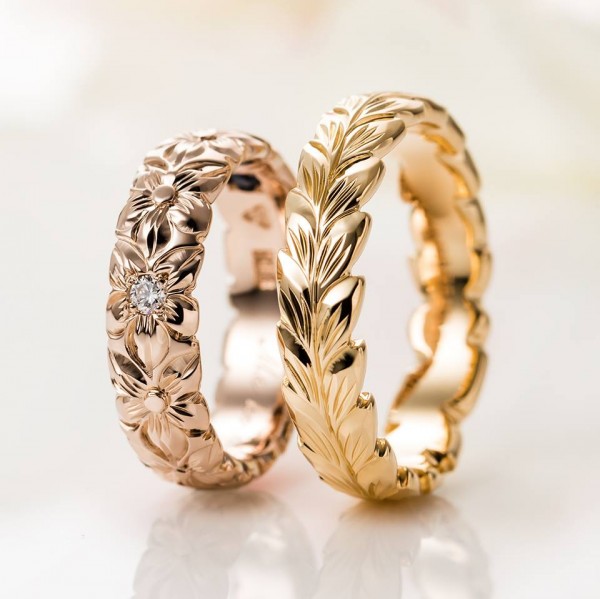 In old Hawaii, the Maile lei and tropical flowers were exchanged as the centerpiece of the wedding ceremony as a representation of the couple's commitment to vow their shared life and unconditional love for each other. Rich in history and tradition. MAILE wedding bands are hand-crafted in Hawaii. Each ring design is solely fully customized by your preference in thickness, material and the type of carvings on the ring.
Drop by to VENUS TEARS outlet of JEM, TAMPINES ONE, BUGIS JUNCTION to try on the other unique wedding rings too!
◇◇◇◇◇◇◇◇◇◇◇◇◇◇◇◇◇◇◇◇◇◇◇◇◇◇◇◇◇◇◇◇◇◇◇◇◇◇◇◇◇◇◇◇◇◇◇◇◇◇◇◇◇◇◇◇◇◇◇◇◇◇◇◇◇
VENUS TEARS is a Cosmopolitan Bridal Jewelry Brand from Japan. We have a variety of engagement rings and wedding bands. Also we can offer GIA certified/high quality diamonds at overwhelming affordable prices. For making a reservation, please click "RESERVE" page and select the branch in Singapore, which are JEM, Tampines and Bugis. Please feel free to contact us. We are looking forward to see you!